Cancellation of Paris Face Cachée 2022
Unusual visits of Paris
On reservation only
Some visits are Free
Paris Face Cachée
WE LOVE : discover unusual aspects of Paris, rarely open to the public
AGE : for all ages, according to the chosen visit
DATE: June 10, 11 and 12 2022 - Reservations before, but date not yet communicated
RATE : Free for certain visits
LOCATION: 120 different locations in Paris
Paris Face Cachée 2020: the unusual and impertinent event for the curious of Paris
Paris Face Cachée comes back every year, for 3 days in Paris.
This year, it will be exceptionally in June
Careful, that's by reservation only and the seats leave very quickly.
The programme is online from 17 January and the rules and regulations will be posted on the website.Reservations are open from 21 January.
Paris Face Cachée offers unique moments in atypical places.
More than 120 original adventures to become wall-passers, infiltrate confidential places or penetrate usually inaccessible places.
of the unusual visitsto discover Paris in an unusual way
Visits are free for some of them.
The news of June in Paris :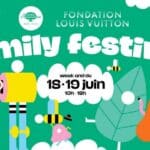 A family festival, festive and creative, for the 0-12 years old - At the Jardin d'Acclimatation and...