For children from 6/7 years old
This visit is led by guides specialized in young people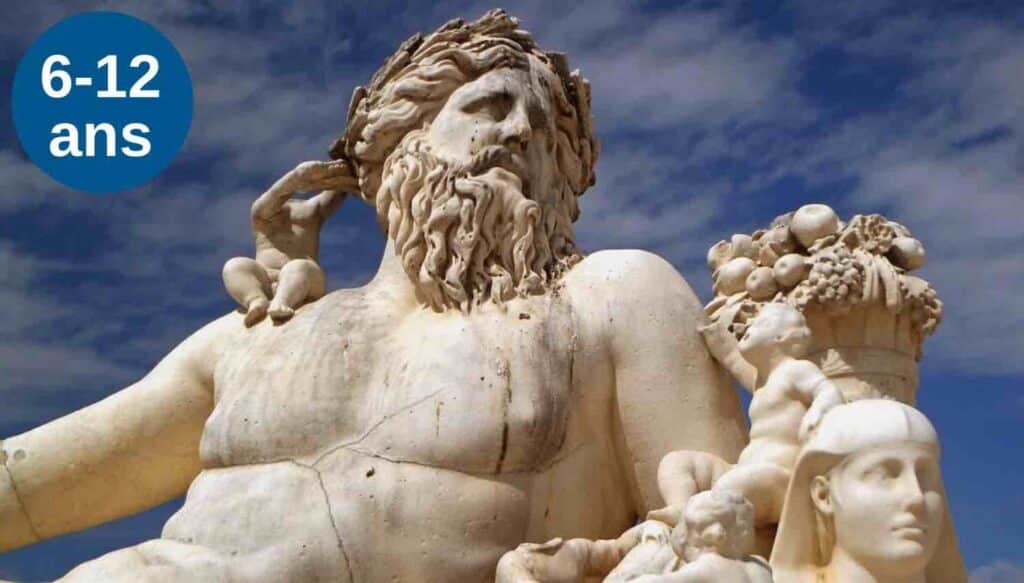 Pitch of the guided tour "Mythology in the Tuileries?
Hercules, Nemea, Apollo or Hippomenes will be the heroes of this visit. The children will tremble in front of the Minotaur, discover the myth of Apollo and Daphne and meet the muses of antiquity in the Tuileries garden.
All these characters are part of a world of mythical creatures that children and adults will discover during the walk.
Your children, equipped with a small activity booklet, will get to know the great mythological heroes who hide many secrets. They will pretend to get lost like Theseus in the labyrinth of the garden
Perrault, Maillol, RodinBourdict, Le Nôtre will accompany you to the Tuileries, where the speaker will tell you (briefly) the history
Rates and information for scheduled visits
-10% on the price of the guided tour with code FAMILINPARIS
Adult rate : 13,49? instead of 14?
20 to 22 participants maximum per visit
Duration of the visit : 1h30
Meeting place The Tuileries garden ? Central gate
This visit is animated by lecturers specialized in history and mythology
The price includes the service of a tour guide and the activity booklet for children in paper format
An adult place is necessarily associated with a child place
Weather Visits are maintained even if it rains lightly. They are cancelled if the garden is closed or in case of storm
Held at Wear comfortable shoes (sneakers). And don't forget water bottles, hats and glasses if the weather is very nice.
Visit in French
* If you are exempt from paying the Paris Opera admission fee, choose a child's ticket and mention in the form, in the child's age field, "Exempt adult + type of exemption".
Rates and info for private tours
? Nice to reserve for several families (more reasonable budget)
Rate for a privatization : 220 ? (up to 22 people)
The price includes the guide and activity booklet for children (in paper format)
Visit in French, English, Spanish or Italian
The guided tour for a birthday party. You can organize the snack in the form of a picnic in the Tuileries garden
For schools or youth centres
From 220 ?
Administrative vouchers are accepted
Including 1 copy of the activity booklet in PDF format (optional 20? printing of the booklet for children)
School : from 1st grade / primary
Leisure centre, youth association, town hall for children 6/7 years old
Payments in administrative vouchers are accepted
Find the list of our reviews
-
Written by Armelle Soyer, on 22-04-2022
Thank you again for this great time at the Tuileries Gardens. My son came back enchanted. After a visit in February your guide recognized him. He only wants to visit Paris with your guides. Thank you for continuing to make them dream !!!!
Nice also on the Tuileries side...