For children 6 to 12 years old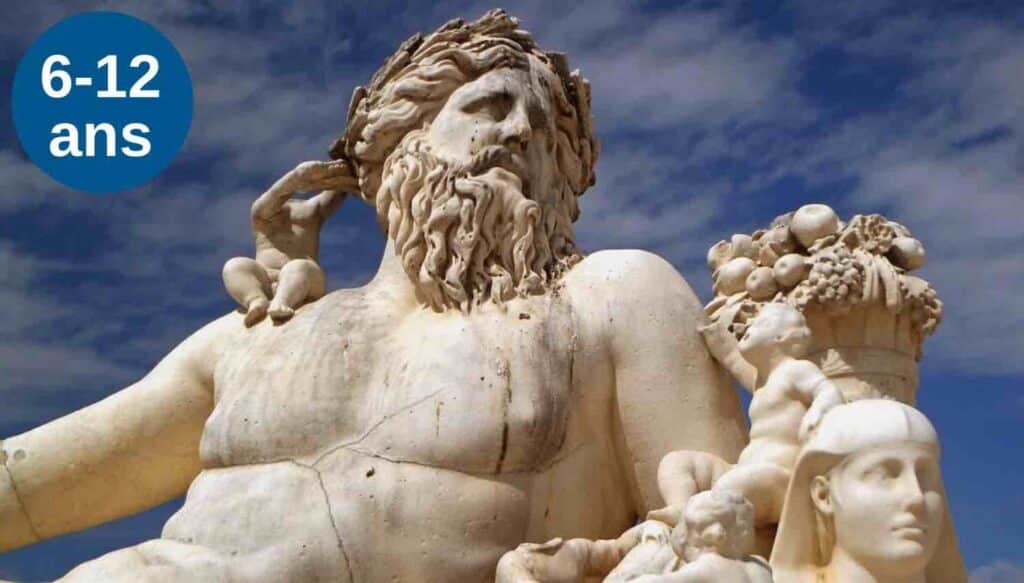 The "Mythology in the Tuileries" play tour
Hercules, Nemea, Apollo and Hippomenes will be the heroes of this visit. Children will tremble before the Minotaur, discover the myth of Apollo and Daphne and meet the muses of antiquity in the Tuileries garden.
All these characters are part of a world of mythical creatures that children and adults will discover during the walk
Your children, equipped with a small activity booklet, will get to know the great mythological heroes who hide many secrets. They will pretend to get lost like Theseus in the labyrinth of the garden
Perrault, Maillol, RodinBourdict, Le Nôtre will accompany you to the Tuileries, where the lecturer will tell you (briefly) the history
Rates and information for scheduled visits
The price includes the services of a tour guide and the activity booklet for children in paper format
20 to 22 participants maximum per visit
duration : 1h30
Free of charge for children under 4
Meeting place Jardin des Tuileries - Central gate
This visit is animated by lecturers specialized in history and mythology
An adult seat is necessarily associated with a child seat.
Weather : visits are maintained even if it rains slightly
Held at Wear comfortable shoes (like sneakers). And don't forget water bottles, hats and glasses if the weather is very nice.
Visit in French
Privatization
Who is it for? : school, extra-curricular, birthday, family privatization...
Rate From 250 euros per visit
Increase of 20% on Sundays and holidays
Number 25 people max (adults and/or children)
Visit in French or English
For schoolchildren: from the first grade / primary school
Find the list of our reviews
- A fun cultural moment
Written by Miel BAILLET, 23-09-2023
Accompanied by a lecturer who had to put herself within reach of my 6-year-old grandson, this visit allowed us to put our observation to work. The booklet, which is only 2 A4, could be larger, and on slightly thicker paper to facilitate writing.
- 5
Written by Odette Guenault, 04-09-2023
Interesting activity by a quality hostess... May she learn to silence those who cling to her person, for the animation is offered to all, even to the shy and even to those who are not. for everyone, even the shy and the not-so-shy.
- Very good
Written by Milena DJAMBAZOVA, 31-08-2023
I recommend
- A wonderful family visit!
Written by ANGELIQUE BABIN, 16-08-2023
I recommend this visit to discover or rediscover the Tuilleries gardens. We went back with friends and the children were happy to tell us what they had learned.
- Very pretty walk
Written by Nathalie Calvez, 02-08-2023
The park in the Tuileries is very beautiful, and it was interesting to learn the stories behind each statute. The tour guide was very friendly and took the time to listen to the children and their questions. We were unlucky to find ourselves on the day of the Tour de France's arrival, and it took us a while to get out of the park as they had closed almost all the exits. To be repeated at another date. I would recommend
–
Written by Armelle Soyer, on 22-04-2022
Thank you again for this great time at the Tuileries Gardens. My son came back delighted. After a visit in February your guide recognized him. He only wants to visit Paris with your guides. Thank you for continuing to make them dream !!!!
Also nice on the Tuileries side