In French - Outdoor
With the family (from 12 years old), with friends, with adults...
72€ instead of 80 € for 6 people max.
-10% with code FAMILINPROMO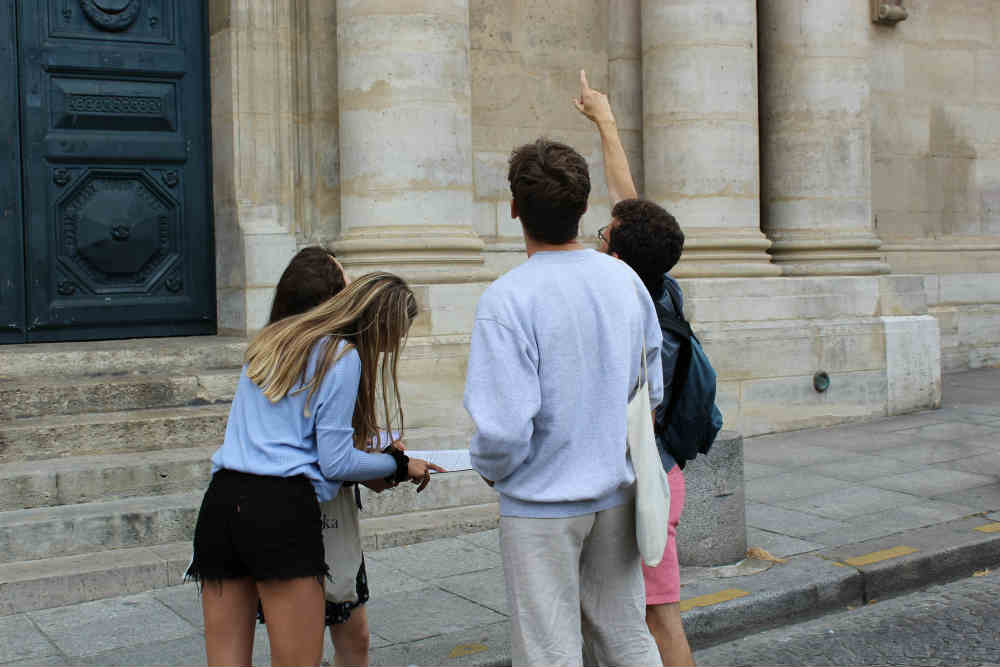 All about the Escape Game of Latin Quarter
12 years and over
The game will take place between Saint-Germain-des-prés and the Ile-de-la Cité
The objective is to solve all the riddles along the route within a given time
Each step is a challenge that you will have to face: find the passwords to advance and join the guide
You will have to use your personal knowledge, be observant and know how to orient yourself
On the course, you will discover Notre Dame de Paris Cathedral, the Arena of Lutetia or the Thermal Baths of Cluny. And each step solved will allow you to discover a small part of this district, its history, its mysteries...
You have a map, a tablet and a book, your cell phone to be reached by your guide if necessary
ATTENTION: in French only
Notice to the little cheaters: your laptop will not be of any use to you to solve the riddles (too easy). You won't find the answers to the riddles, they are much too subtle for Google ...
Tarifs and information
-10% with code FAMILINPROMO
72€ instead of 80 € for a group of 2 to 6 people (regardless of the number of participants)
Duration of the Escape Game 1h30 (including 15mn presentation)
Language: French
Distance travelled : about 2km
Meeting place : metro Saint Michel
4 routes proposed in the neighborhood
For adults and teenagers from 12 years old
WE LOVE
It's a fun outing, like all Escape Games, with the added bonus of a cultural dimension. This game develops the sense of orientation and observation
We keep teens away from their screens!
We discover this historical and charming district while having fun and getting some fresh air
A formula of Escape Game ideal for claustrophobic and for all those who dread to stay locked between 4 walls for 1h
FAQ
Can we cancel the Escape Game if we have an impediment? You will find the cancellation conditions on the website of our partner (at the time of booking)
Can teens do it alone? No, the presence of one adult per group is mandatory if the other participants are minors
And if it's raining? Ponchos are available to participants
Birthdays, privatization, EVJF, EVG, rallies, schools
For the birthday of your If you are a teenager or a member of your family, you book this Escape Game (you can form several teams of 6 players max.). If the youngsters are minors, the presence of an adult per team is necessary
To privatize this Escape Gamefor an EVJF, an EVG, a Rally
For schools (middle and high school level), leisure centers, associations, IT'S HERE
+ More Escape Games for families
What to do with your family in the 5th district?