Reopening on April 8, 2023
The theme park on the theme of the Conquest of the West
The ideal outing with 3 - 11 year olds

WE LOVE : the adventure at the time of the Conquest of the West, the meetings with cowboys and Indians, the exceptional natural setting
WHEN : April 9 to November 6, 2022
AGE : Ideal with 3 - 11 year olds
PLACE : Ermenonville, Picardie 60950 - 45 min from Paris by car
RATE : Tribe ticket from 21,50?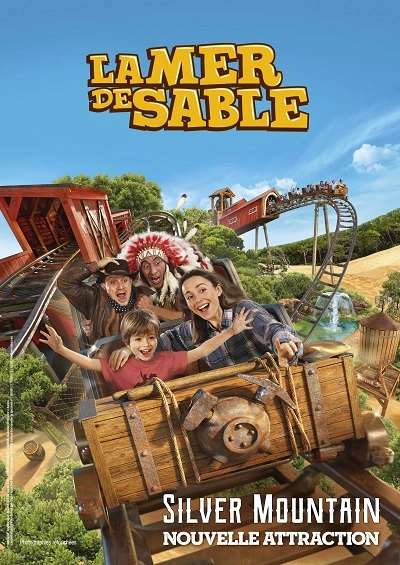 The Sea of Sand: the theme park dedicated to families
This theme park offers manyattractions and fun activities for children
It is a park on a human scale, ideal with children from 3 to 11 years old
2/3 of the attractions are accessible to children from 90 cm
There is special attractions for 3-6 year olds (the Bayou of the Chikapas, the Beaver River, the Desert Raid?)
And attractions for older children (from 1.00 or 1.20m) and the most reckless Silver Mountain (a mine train), Tiger Express (a roller coaster), Disco Loco (a large disc that spins on itself) ?
The environment is exceptionalin the middle of nature. 45 hectares in the heart of the forest of Ermenonville and its incredible natural dune of 20 hectares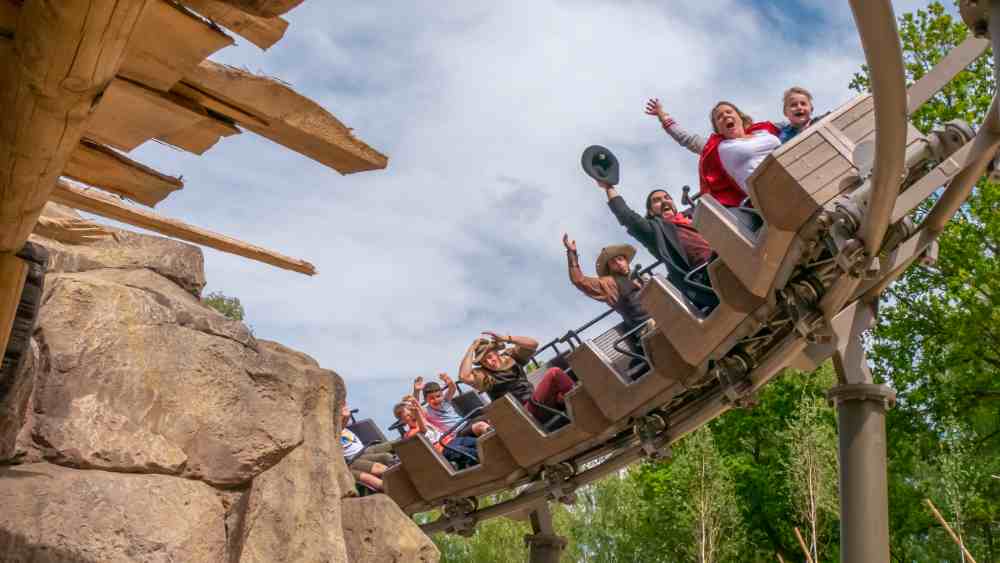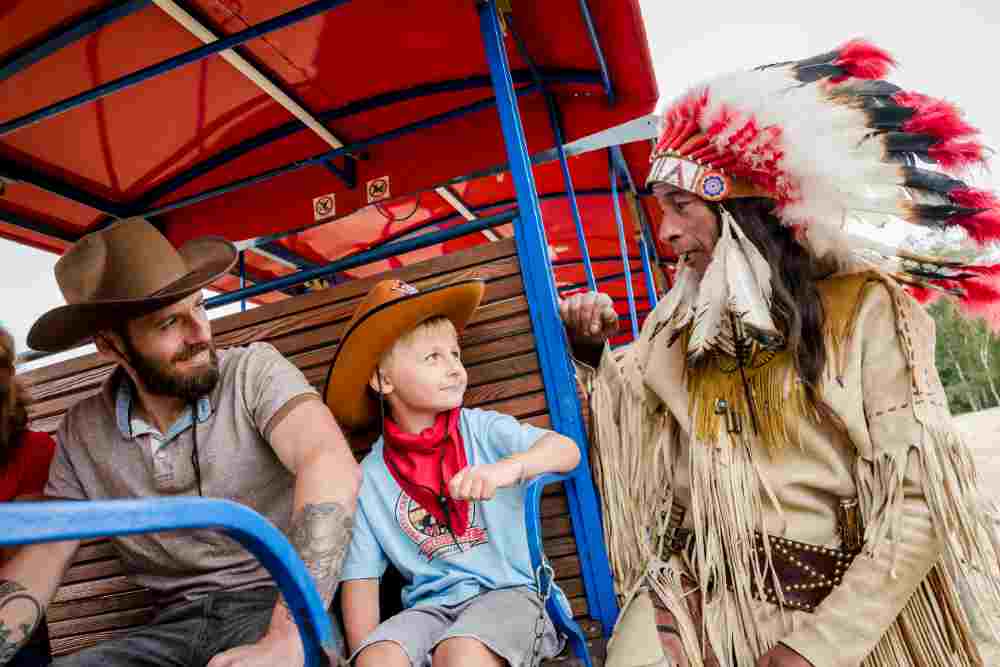 The Sea of Sand: the theme park on the conquest of the American West
The attractions are around the great spaces of the Wild West
Come and live the eventful life of the great American West at the time of the gold rush, meet the cowboys and the Indians ...
The activities are organized around of 3 universes the Mississippi Valley, the Colorado Canyon and finally the New Mexico desert
In the Mississippi Valley, 9 attractions to discover mysterious swamps, strange animals and incredible plants
In Colarado Canyon (7 attractions), the most daring will love it the Silver Mountain where the Cheyenne river
The desert of New Mexico (10 attractions) leads you through an arid landscape, with sandstorms and cacti...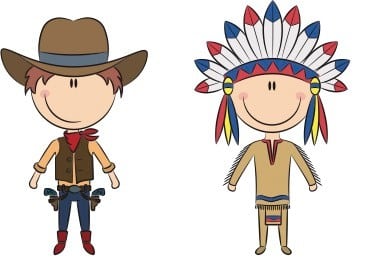 The Sea of Sand: 3 shows per day
The Sea of Sand offers each day 3 live performances lasting 20 minutes
Always on the theme of the Wild West, they feature stuntmen, Indians, cowboys and horses
The shows are included in the price of the entrance ticket
This year's program includes:

12h : "Lightning and gunpowder"A slapstick comedy full of stunts and special effects
14h30 : "The train attack"the mythical spectacle of the Mer de Sable, its waterfalls and its great equestrian rides
16h30 : "The 3 Nations Tournament"an equestrian show combining acrobatics and dressage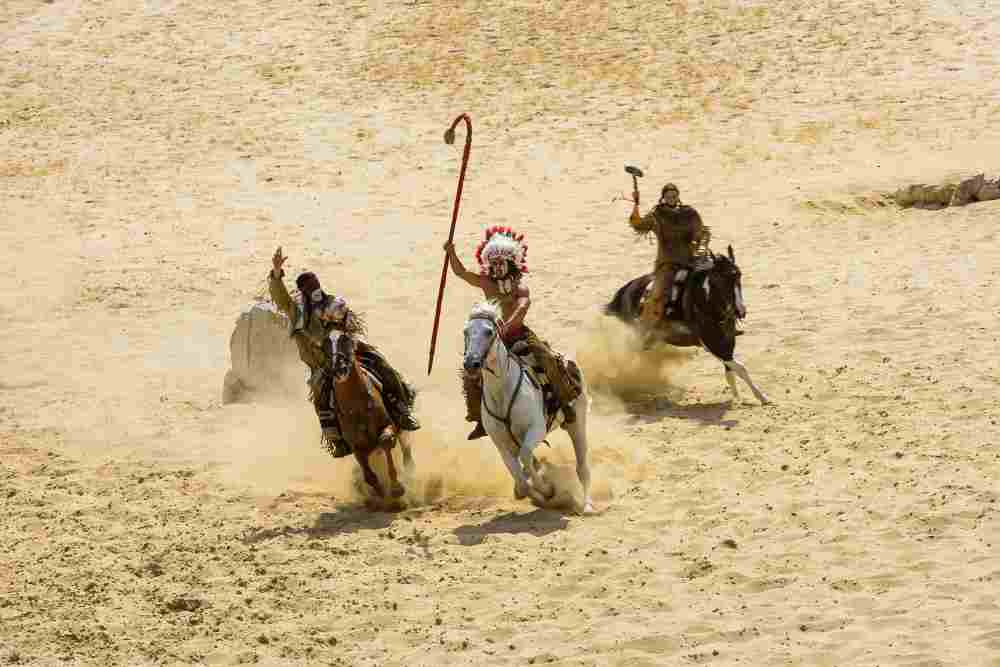 The Sea of Sand: good to know
The park is free for children under 3 years old
It is imperative to come by car (free parking)
For the schedules, see the site here
There is 9 catering outlets (restaurants, snack bars) and picnic areas scattered throughout the park
Pets are not allowed on the site
Each year, La Mer de Sable celebrates Halloween, with "the Dreadful Sea of Sand"
By car, the Mer de Sable is located at 45 minutes from Paris20 minutes from Roissy CDG, 35 and minutes from Meaux