If you are a family with a passion for or addicted to board gamesif you have grown children (pre-teens or teens), if you are a student, these addresses of restaurants and bars in Paris are made for you! They are not toy libraries but bistros or restaurants offering board games to their customers. Some of them are free (you are only asked to eat or drink), others offer a fixed price per hour to have access to the whole game library.
DISCOVER PARIS WITH YOUR FAMILY DURING THE EASTER VACATIONS
PARISIANS AND FRANCILIANS ON VACATION IN PARIS
For parents and grandparents who are looking for ideas for activities with their children and grandchildren during spring break.
AND FOR ALL
class=uagb-post__inner-wrap>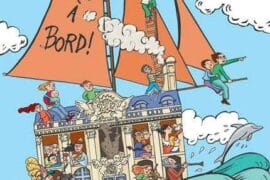 class=uagb-post__inner-wrap>
class=uagb-post__inner-wrap>
class=uagb-post__inner-wrap>
class=uagb-post__inner-wrap>
class=uagb-post__inner-wrap>
class=uagb-post__inner-wrap>
class=uagb-post__inner-wrap>
class=uagb-post__inner-wrap>
class=uagb-post__inner-wrap>
class=uagb-post__inner-wrap>
class=uagb-post__inner-wrap>
class=uagb-post__inner-wrap>
class=uagb-post__inner-wrap>
class=uagb-post__inner-wrap>