Until May 7, 2023
At the Musée des Arts et Métiers
The "Driving Licence" EXPO
WE LOVE : the playful exhibition to question the future of the automobile
AGE : from 6 years
DATE: until May 7, 2023
HOURS: Tuesday to Sunday (10am-6pm) - Friday night until 9pm - Closed Mondays
LOCATION: Museum of Arts and Crafts (Paris 3rd)
The visit begins with a miniature car show where about thirty emblematic scale models from the 1950s to today are presented. There is the inevitable 2 CV Charleston, the 205 GTI, or the mythical DS...
Continue on to a gas station straight out of the "Trente Glorieuses" where a unique model of 4CV, in cutaway, is waiting to fill up
What's under the hood? Discover it through multimedia devices and manips in free access
At the end of the course, create your own car
The exhibition "Permis de Conduire" questions the car of tomorrow and our future mobility needs :
Who can say for sure what the car of the future will be like?
How to make cars less polluting?
How are our mobility needs changing?
What are the challenges that manufacturers, governments and citizens will have to face to transform our current model?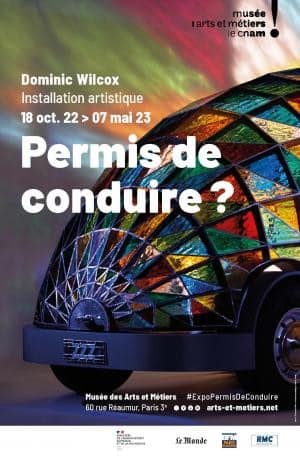 The TOP EXHIBITIONS of the moment