"The Magic Hat", the magic show specially designed for children
WE LOVE : magic at a child's level
AGE : for the little ones; Ideal for 3 - 10 years old
DATE: untiljuly7, 2024
DURATION : 1 hour
LOCATION: The Magic Cave (Paris 9th)
"The Magic Hat" is a very participatory show which transports children to the wonderful world of magic and illusion.
The magician, Christian Gambin, goes on, with his magic hat, the turns with the unexpected and extraordinary denouements.
He surprises with his tricks and call the children to participate on stage. The little ones go on stage to try to discover the strings that bring out all sorts of things from the mysterious hat.
Children trying to become magicians in their turn. But instead of giving them his recipes, the magician prefers to give them a magic balloon!
A show of 1 hour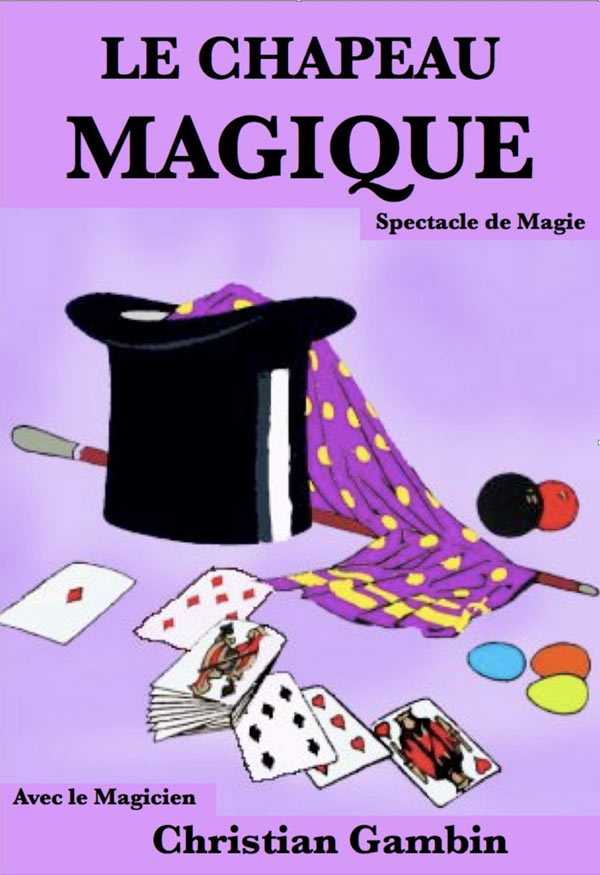 The magic cave, the magic room for children in Paris
L'Antre Magique was created in 1995 by the magician Christian Gambin.
This magic theater is a must-see among the magical places of Paris.
The proximity of the public and the stage creates a unique complicity with the artists.
L'antre Magique offers family magic shows for all ages, magic shows for children or musical tales, stage magic or close up shows in the evening.
The best show for children aged 3 to 10 is "The Magic Hat".
At L'Antre Magique, the public is encouraged to actively participate and a magical gift is given to each child.
The Magic Cave is open every day during school holidays and public holidays.