For 6-10 year olds
Duration of the course : 2h30
From February 18, 2023 to March 6, 2023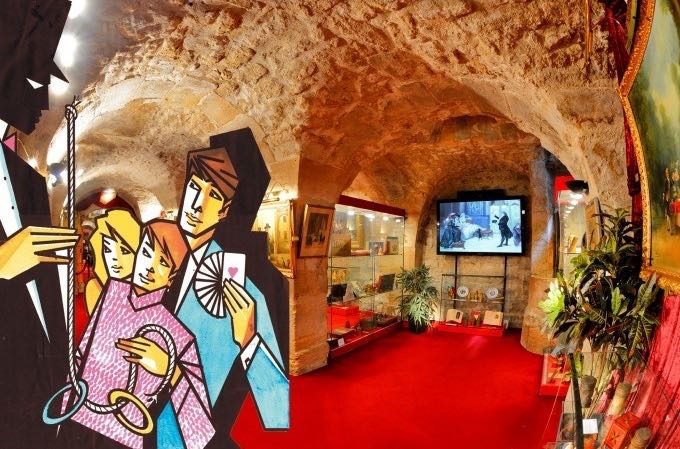 A magic workshop during school vacations (zone C)
The course/workshop includes:
A course in magic adapted to the age of the children (duration 1 hour)
A magical gift for each participant: a magic trick that they will learn to do during the course
A guided tour of Museum of Magic and the Museum of Automata (duration 1 hour)
Parents who wish to participate in the visit of the museum, must take their place for the visit of 16h.
A show of prestidigitation (duration 25 minutes)
Practical information
Who is it for? : children from 6 to 10 years old
When School vacations in zone C
schedule :

in the afternoon from 3 to 5:30 pm

Rate 35? / child
Duration : 2h30
Number 20 children max. per workshop
Visit of the museum with single entrance accompanying persons wishing to visit the museum can take a single entry to the Museum of Magic (15? the entrance ticket). You have to come for the visit at 4pm
And also, Magic workshops for 8-14 year olds (NEW)
Attention: places are going fast!
Dates of the next magic workshops :
During each school vacation of the zone C, either :
From February 18, 2023 to March 6, 2023
Frequently Asked Questions
Find the list of our reviews
- Enjoy your visit
Written by Roseline Ducouret, on 05-01-2023
Do not hesitate to go with your young children
- My grandson was delighted with his magic class.
Written by MARIE CHRISTINE RAOULT , 03-01-2023
This museum is so rich in curiosities that the rooms are a little narrow to take advantage of the optical illusions. Nice show and my 5 year old son was also enchanted by the magic course. Welcoming and professional staff. I recommend it.
- Great
Written by Maud dAlberti, on 25-12-2022
My son loved the magic tricks No problem to book Yes I would recommend
- Good for children
Written by Pierre , on 19-11-2022
Disappointing visit to the museum for the accompanying persons
- Good entertainment for children
Written by Valerie Breugnot, on 15-11-2022
The children had a great time.
- Good but too expensive
Written by Nathalie DEGAY, on 13-11-2022
Good workshop for children but parents have to wait outside during the session with the magician. No possibility to visit the museum in free visit during this time. The museum is small. Lots of people. Some automatons don't work.
- Very average
Written by Nicole MARTANE, on 10-11-2022
I don't think I would recommend this activity
- Very good moment
Written by yann chandivert, on 06-11-2022
My son came out of this workshop delighted. I highly recommend it.
- Great
Written by Sm, 06-11-2022
The kids loved the workshop. Since then, they are always looking for new magic tricks! The show is great and the visit of the museum is interesting. It's a pity that the museum is a bit too dusty
- Too many disparities in the age of the children for the workshop and too many
Written by Marielle Duvouldy, on 05-11-2022
Too many disparities in the age of the children, 6 years old for the youngest and 12 years old for the oldest. They didn't really have the time to understand and do their magic trick.
- Fun activities for children
Written by Martine Auclair, 05-11-2022
Too much of an age difference for the course, I would gladly recommend this activity. Very easy to book
- Really great with a 10 year old
Written by BRIGITTE LOBJOY, 05-11-2022
Yes but not before 8 years
- Good
Written by Clotilde Grandviennot, on 02-11-2022
Museum of Magic
- Good activity for children
Written by VERONIQUE Bonne, 02-11-2022
Very appreciated by the children Very friendly welcome despite the crowds Very professional staff
- The children are delighted
Written by Romain, on 02-11-2022
Special mention to Agathe and Romain, the magicians of the place: funny (sometimes deadpan), energetic and educational. It is impossible for the children to be disappointed.
- Very nice, our 8 year old daughter really enjoyed it.
Written by Imane Ramsis, on 01-11-2022
The welcome, the attention, the activities and my child happy.
- Very good and very friendly
Written by EVELYNE NICKLER, on 30-10-2022
The little children loved it. They wanted to do a show for us as soon as they came back
- Good time for the kids
Written by Baia BOUBEKER, on 30-10-2022
Good, my 6 year old son enjoyed it and the staff was very nice. I recommend this course A multi-day course with a moderate price would be nice.
- Very good, the kids loved it
Written by sylvie DUVAL-ARNOULD, on 29-10-2022
Yes I recommend No difficulty to book
- Magic workshop for children very appreciated by our granddaughter!
Written by martine maneglia, on 29-10-2022
I recommend this activity, followed by a pleasant and interesting visit with amusing anecdotes.
- Very original and good interaction with the children
Written by Marie Helene , on 29-10-2022
What I liked: the pedagogy and the small objects allowing the children to do them again when they come back What I didn't like: too many children participating in the workshop, too many people in the museum and a little too long School vacation period but it is necessary to find a trick to control the number of visitors
- Very good surprise
Written by Annette Castel Gay, 28-10-2022
At first, I was afraid that I had fallen into a tourist trap but in the end we were very satisfied, motivated and passionate animators, a very nice atmosphere and activities appropriate for all ages. I highly recommend
- Very good family experience
Written by Maria Bringard, on 27-10-2022
The museum is very interesting and the workshop top.
- Beautiful discovery by our little girls
Written by Annie Raisslé, on 27-10-2022
Our little girls had a great time discovering magic tricks. They were very proud to put on a show afterwards, reproducing the tricks with the cards and cups they were given. Very welcoming and available staff.
- observation
Written by Arthur Lefebvre, 24-10-2022
the entrance fee for adults is excessive
- A beautiful afternoon
Written by Delphine Deboutiny, on 30-08-2022
We started with the magic workshop, then the show followed by the visit of the Museum! My daughter loved it!
- NICE ACTIVITY
Written by Elnina74, on 29-08-2022
The 9 and 11 year olds enjoyed their AM. The workshop, the show, the museum. The price remains high and reduces access to the greatest number.
- Great activity
Written by Alexandra Zimmermann, on 26-08-2022
For my son's birthday (7 years old), I offered him a session at the magic workshop. He loved the workshop with the magician with a group of other children, he loved the show but found the guided tour of the museum a bit long.
- SUPERB
Written by Léa Timothé, on 08-08-2022
Magical. Thank you
- Excellent, informative and fun time
Written by Jean-Bernard , on 01-08-2022
Our little children really enjoyed the workshop. The magician who took them in charge was very nice, educational and amused them. The visit of the museum is very interesting. A good occupation for children in vacation period.
- Great workshop for kids
Written by Agnes Zameczkowski, on 25-07-2022
Simple booking on Familin Paris. When we arrived, the children (10, 12 and 13 years old) were taken care of and we picked them up 2 hours later delighted with their experience.
- For children who like magic ????
Written by Isa J, on 25-07-2022
Very good
- Magic workshop ??????
Written by Julie-Anne Rouvière, on 08-05-2022
The children (10 and 13 years old) were delighted with their experiences and they are still doing the tricks they learned with great enthusiasm. The show is great and the guided tour of the museum fascinated both young and old. Very good activity
- Original, fun and educational activity for children
Written by Marina F., on 08-05-2022
Everything was perfect. Special mention to the workshop leader who was great!
- It was TOO good! ?
Written by Sandie Sadeler , 06-05-2022
That's what my 10 year old son yelled at me on the way out. They decoded and learned 6 magic tricks and left with 3. Magic show in front of the family the same evening ???? Otherwise there was a nice little show in addition to the workshop and I took the museum tour as an extra for myself.
Reply from FamilinParis
Written by
A future Gerard Majax in the family maybe. Thank you!!!
- VERY NICE FOR THE CHILDREN
Written by Pascale CARRERE, on 04-05-2022
I recommend this activity for children. They leave with 3 magic tricks that they are proud to do again at home or in front of their friends.
- great family time
Written by celine augelet, on 01-05-2022
To do with children from 5 to 10 years old.
- Very good!
Written by VIOLAINE, on 01-05-2022
My 6 and 8 year olds loved it
- Top activity!
Written by Axelle TORDJMAN, on 30-04-2022
Great activity, my daughter learned to do a lot of magic tricks with a very nice and funny magician, very instructive visit in the museum, and interactive show with a magician. My daughter left enchanted by her afternoon at the magic museum, and moreover with the objects to realize the magic tricks she learned. Great activity!
Reply from FamilinParis
Written by
Thank you !!!!
- Offbeat humor and good atmosphere
Written by LAETITIA DESBOIS, 28-04-2022
The museum is more for adults, because like the old toys, the automatons are not really attractive for small children. The illusions are a little bit bigger and have a little bit more success. On the other hand, the magic workshop, and the little show, is a great success, even if the offbeat humor of the animator is not always understood by the children.
- The children; 11 and 9 years old, really enjoyed it.
Written by Dominique VERCRUYSSE , 16-03-2022
The supervisors are attentive and kind to the children. No problem of reservation Friendly reception. My grandchildren were delighted and recommended this activity to their cousins.
- Very good surprise
Written by Suzanne , on 26-02-2022
I was a little surprised at first by this museum, which looks a little old-fashioned, but the magicians know the children well and know how to interest them. They come back from the workshop, the show and the visit passionate. A very good opportunity to make them love this activity which requires dexterity, ingenuity and expression to captivate the public. Bravo!
- Very happy, great activity for my 6 year old son
Written by Nadine PIETRI, on 25-02-2022
No problem
- magic class and visit of the museum
Written by a satisfied grandma, on 22-02-2022
very nice welcome - the two boys of 7 and 11 years old enjoyed the course and being able to leave with three tricks to do at home to be recommended thank you
---
Other ideas for magic lovers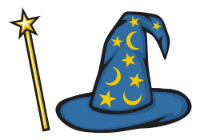 What to do with 7-12 year olds?