For 6-12 year olds
Duration of the course : 2h30
School vacations (from April 23 to May 8, 2022)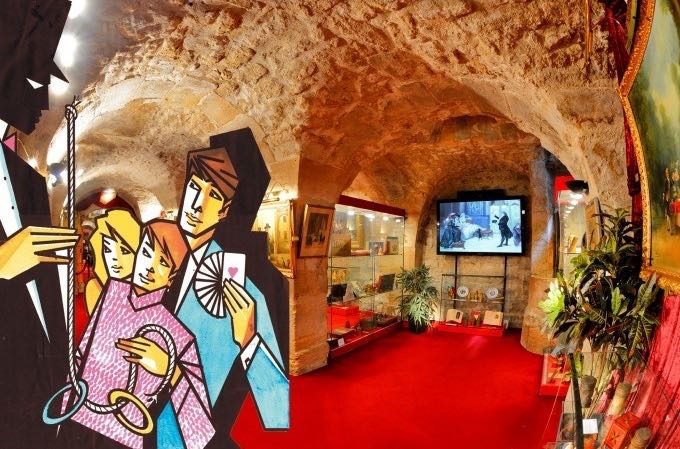 A magic workshop during school vacations (zone C)
The course/workshop includes:
A course in magic adapted to the age of the children (duration 1 hour)
A magical gift for each participant: a magic trick that they will learn to do during the course
A guided tour of Museum of Magic and the Museum of Automata (duration 1 hour)
Parents who wish to participate in the visit of the museum, must take their place for the visit of 16h.
A show of prestidigitation (duration 25 minutes)
Practical information
Who is it for? : children from 6 to 12 years old
When School vacations in zone C
schedule from 3:00 pm to 5:30 pm
Rate 35? / child
Duration : 2h30
Visit of the museum with single entrance accompanying persons wishing to visit the museum can take a single entry to the Museum of Magic (15? the entrance ticket). You have to come for the visit at 4pm
Attention: places are going fast!
Dates of the next magic workshops :
During each school vacation of the zone C, either :
from April 23 to May 9 (every day)
July 7 to August 31: Wednesdays, Saturdays and Sundays
---
Other ideas for magic lovers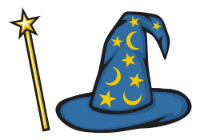 Find the list of our reviews


Magic workshop ??????
Written by Julie-Anne Rouvière, on 08-05-2022
The children (10 and 13 years old) were delighted with their experiences and they are still doing the tricks they learned with great enthusiasm. The show is great and the guided tour of the museum fascinated both young and old. Very good activity


Original, fun and educational activity for children
Written by Marina F., on 08-05-2022
Everything was perfect. Special mention to the workshop leader who was great!


It was TOO good! ?
Written by Sandie Sadeler , 06-05-2022
That's what my 10 year old son yelled at me on the way out. They decoded and learned 6 magic tricks and left with 3. Magic show in front of the family the same evening ???? Otherwise there was a nice little show in addition to the workshop and I took the museum tour as an extra for myself.


VERY NICE FOR THE CHILDREN
Written by Pascale CARRERE, on 04-05-2022
I recommend this activity for children. They leave with 3 magic tricks that they are proud to do again at home or in front of their friends.


great family time
Written by celine augelet, on 01-05-2022
To do with children from 5 to 10 years old.


Very good!
Written by VIOLAINE, on 01-05-2022
My 6 and 8 year olds loved it


Top activity!
Written by Axelle TORDJMAN, on 30-04-2022
Great activity, my daughter learned to do a lot of magic tricks with a very nice and funny magician, very instructive visit in the museum, and interactive show with a magician. My daughter left enchanted by her afternoon at the magic museum, and moreover with the objects to realize the magic tricks she learned. Great activity!


Offbeat humor and good atmosphere
Written by LAETITIA DESBOIS, 28-04-2022
The museum is more for adults, because like the old toys, the automatons are not really attractive for small children. The illusions are a little bit bigger and have a little bit more success. On the other hand, the magic workshop, and the little show, is a great success, even if the offbeat humor of the animator is not always understood by the children.


The children; 11 and 9 years old, really enjoyed it.
Written by Dominique VERCRUYSSE , 16-03-2022
The supervisors are attentive and kind to the children. No problem of reservation Friendly reception. My grandchildren were delighted and recommended this activity to their cousins.


Very good surprise
Written by Suzanne , on 26-02-2022
I was a little surprised at first by this museum, which looks a little old-fashioned, but the magicians know the children well and know how to interest them. They come back from the workshop, the show and the visit passionate. A very good opportunity to make them love this activity which requires dexterity, ingenuity and expression to captivate the public. Bravo!


Very happy, great activity for my 6 year old son
Written by Nadine PIETRI, on 25-02-2022
No problem


magic class and visit of the museum
Written by a satisfied grandma, on 22-02-2022
very nice welcome - the two boys of 7 and 11 years old enjoyed the course and being able to leave with three tricks to do at home to be recommended thank you
What to do with 7-12 year olds?