From September 2 to October 18, 2022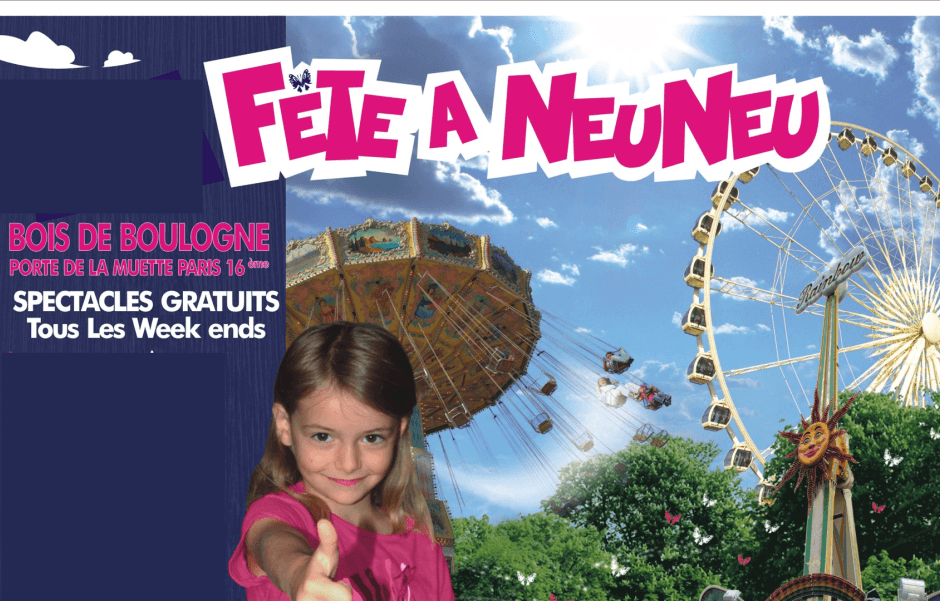 WE LOVE : the funfair in the Bois de Boulogne, the Ferris wheel (60m high) which allows to see the Eiffel tower
...NOT TO BE MISSED: candy apples, waffles and cotton candy
RATES: The entrance is free but the attractions are not free
On the program of the Fête à Neu-Neu :
Everything a good fair should have: attractions, rides, giant balls, fortune tellers (the last in France), shows (Free) treats
The party in Neu-Neu is a amusement park in the Bois de Boulogne with a hundred of attractions adapted to each age
Some examples : the great wheel (at more than 60m height), GIANT BALL, the SUPER KARTINGthe BIG 8 - TAXI DRIVER, the SPIN BALL(unique in France) or the X Factor...
of the free entertainment all weekends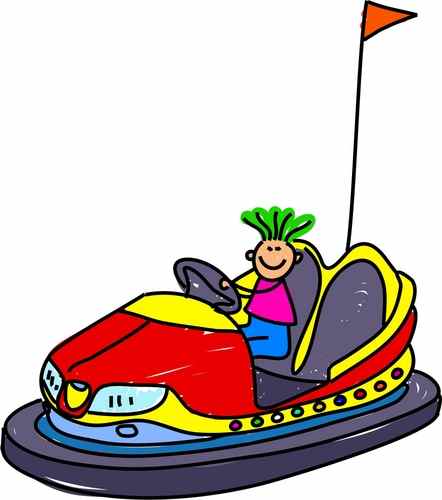 The timetable of the Festival in Neu-Neu :
Monday, Tuesday and Thursday, from 4pm to midnight
Wednesday and Friday, from 2pm to midnight
Saturday, from noon to 1am.
Sunday, from noon to midnight.
A little historical reminder!
It is one of the oldest fairs in Paris
It was created by Napoleon in 1815, then abolished in 1936
She is back in the Bois de Boulogne since 2008
And also in the Bois de Boulogne...
For information, you can find near the festival in Neu-Neu