With children from 3 to 7 years old
This visit is led by guides specialized in young people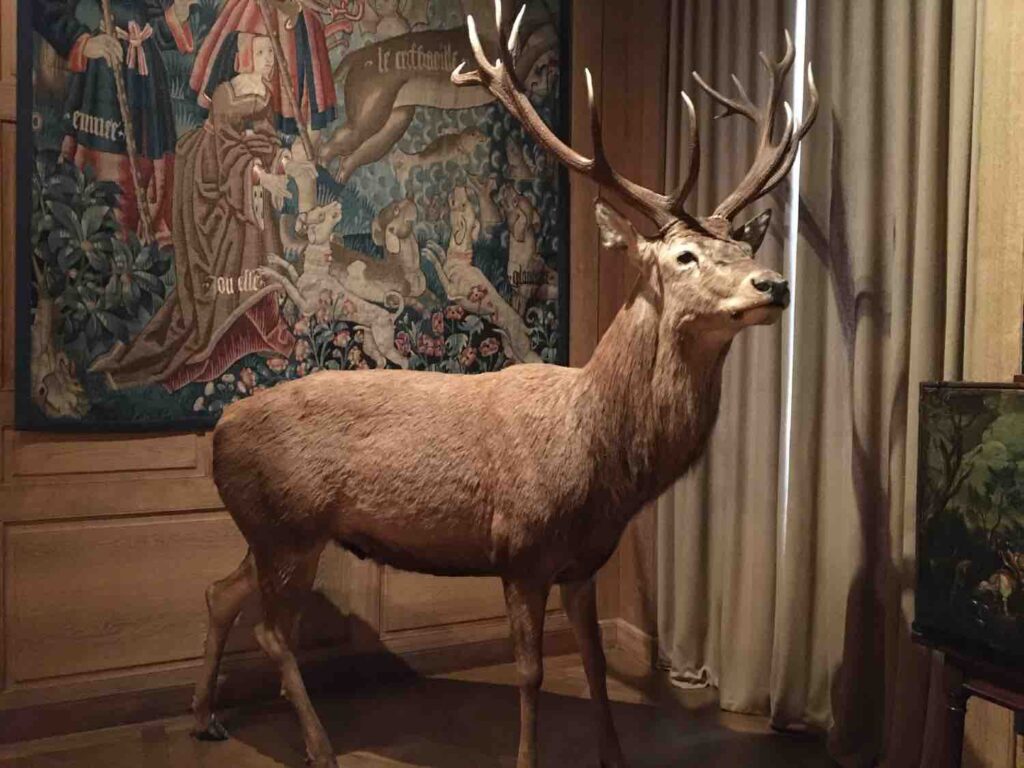 The playful visit to the Hunting Museum
Wolves, deer, owls, unicorns, little mice and big scary bears... It's at the Hunting Museum that we take you with the little ones (ideally under 7 years old) to discover a lot of'exciting stories and anecdotes about animals. Real stories but also stories a little less real on the theme of mythology and animals.
Is it true that Obelix ate wild boars? What is the purpose of boar hair? But what is this Unicorn powder ? What are the taps ?
A visit full of little games, riddles and of course animals to find, your children will learn while having fun fabulous stories about the animals of this fabulous museum.
For children from 3 to 7 years old.
Rates and practical information
Adult rate Price : 25€ (this price includes the entrance ticket to the Hunting Museum)
Child rate : 14€
20 to 22 participants maximum per visit
Duration of the visit : about 1 hour
Meeting place at the Hunting Museum
Visit in French
What to do in the Marais district?