Dates 2022 not communicated - FREE
WE love : to observe the stars under the summer mildness
Free: for everyone
When: (dates to come) from 9pm to 1am
Location: in 11 Parisian parks
THE "PARIS UNDER THE STARS" EVENT
The French association of astronomy (AFA) organizes stargazing evenings during the nocturnes of Parisian parks
In 11 Parisian parksexceptionally open until late with 20 scheduled dates
The event is free
The animators (skywatchers) will help you discover the planets, their colors, their position. They will help you to identify and locate different constellations.
They will be equipped with glasses and telescopes
A very family event that should please your children. Don't forget your binoculars and your little wool as the evenings can be chilly.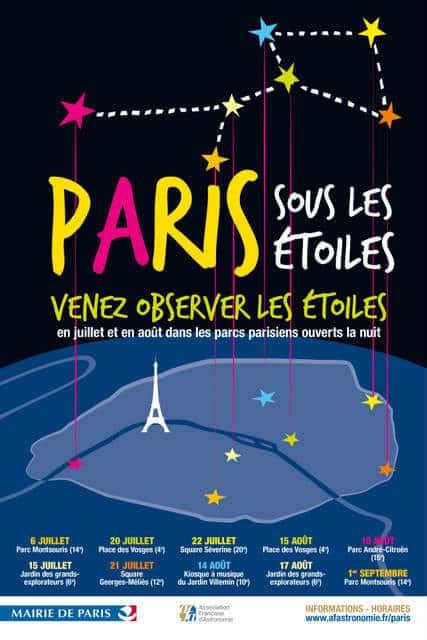 Archives 2021 - Calendar of Paris under the stars
---
What to do in Paris at the moment?