What to do in Paris (and in Île-de-France) when it rains?
Outings and activities when the weather is ugly, gray or cold!
These are not three drops of rain or a gloomy weather that will prevent us from putting our face outside! Here are our suggestions for exits and D'activities (cultural or playful) to do with your children and teenagers at Paris and in suburbs in rainy weather: museums, temporary exhibitions, visits to monuments or castles, concert workshops, cinema or more original the Stars of Rex or the Catacombs of Paris (with teens).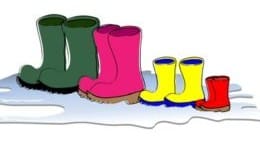 OUR FAVORITES
WHEN THE WEATHER IS RAINY OR CHILLY
RAINY BETS: WE RUSH TO SEE A SHOW OR AN EXHIBITION
VISIT A MUSEUM: A CLASSIC WHEN IT RAINS
ON A RAINY DAY, WE TREAT OURSELVES TO A GUIDED FAMILY TOUR.
CONCERTS AND FILMS FOR YOUNG AUDIENCES
THE MUST-HAVES IN BAD WEATHER OR IF IT'S COLD.