A dance floor for young and old
Free
July 1 from 4 to 7 p.m.
OUT OF CONTROL, the children's boom, a monthly meeting
CAMILA'S PARTY!
for the release of the book "La cuisine de Camila
WE love : the free children's boom with many animations
Date Next date: July 1, 2023
When once a month
schedule from 4pm to 7pm
Age : for all
Free : for all
Place Ground Control ( 81 rue du Charolais - Paris 12e)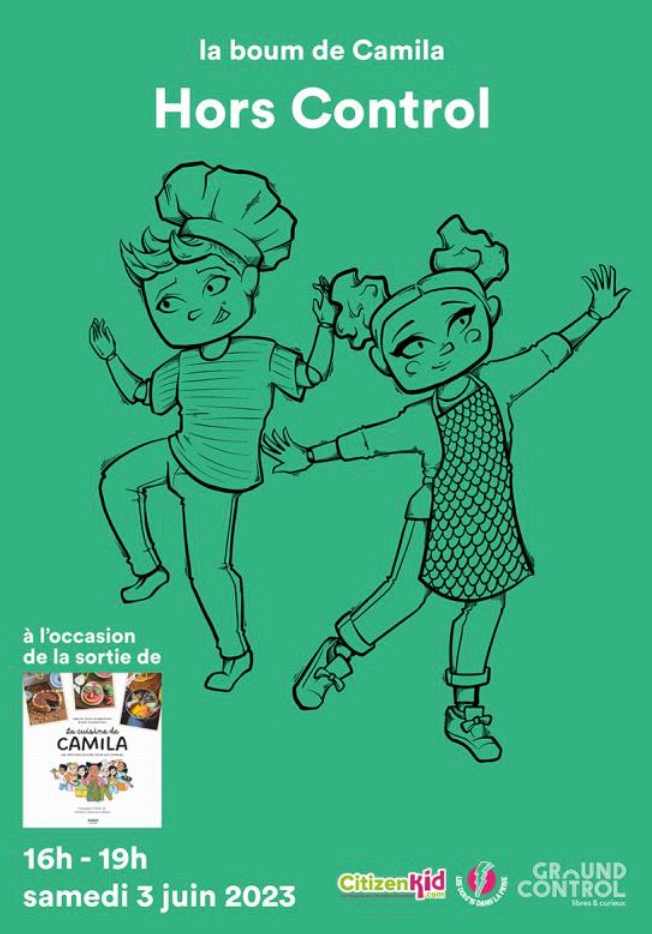 A dance floor for young and old
Once a month, "Fingers in the socket" and "Ground control" invite big and small to come raging out onto the dance floor and enjoy the entertainment and giant games installed for the occasion at Ground Control.
Each edition, a new theme, a new decor!
And a DJ guest who usually plays for the "big", ready to try an audience of hot kids ...
It's free for everyone
June 3 the children's ball with the ball OF CAMILA!
In the program :
DJ BEAR behind the decks, with ADAM POLO
LOLALOO DES BOIS will be in charge of breaking the b-boy or the fly-girl
Home decor and games : RADIKAL UTOPIA
Make-up : MAGIK FACES & NINA PAILLETTES
and : COOKING WORKSHOPS (8 children/45 min. session): with Camila and her mother Miske: from 2:30 pm
The 2023 calendar of out-of-control booms:
April 1st
May 6
June 3
July 1st
September 2nd
October 7th
November 4th
December 9th