WE love
: Paintings that talk to children
Age:
for all, from 5 years old thanks to the workshops
Duration:
jusqu'au 23 février 2020
Location:
Picasso Museum
(Paris 4th)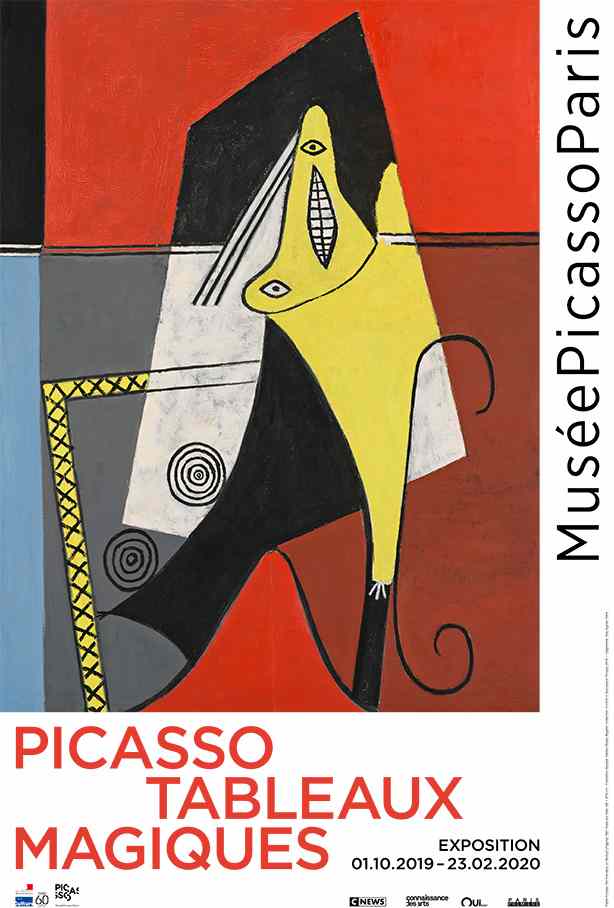 L'expo Picasso, tableaux magiques : des tableaux rarement réunis
Entre l?été 1926 et le printemps 1930, Pablo Picasso réalise un vaste ensemble de peintures que le critique d?art Christian Zervos nommera dès 1938 « tableaux magiques ».
Ce sont des tableaux aux figures étranges, dans lesquels Picasso expérimente différentes formes plastiques.
C'est un nouveau chapitre de sa création. Ici s?annonce déjà la puissance de « Guernica ».
L?exposition Picasso, tableaux magiques permet la réunion exceptionnelle d?une grande partie de ces ?uvres si singulières, aujourd?hui dispersées dans le monde entier.
On réalise combien Picasso s'inspire alors du contexte du surréalisme et des courants psychanalytiques du début du XXème siècle.
Une très belle exposition qui présente des tableaux dune période que l'on rarement l'occasion de voir réunis.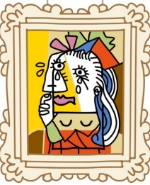 "Picasso tableaux magiques" l'expo adaptée aux enfants :
This exhibition is an opportunity for children to discover the world of Picasso, with simple explanations adapted for them. We recommend the junior audioguide. The works are very accessible to the young public.
The Picasso Museum offers especially for children:
THE FAMILY VISIT: « Formules magiques ! »
for children over 5 years old
Durée : 1h15
L?exposition « Picasso. Tableaux magiques » abrite de bien mystérieux personnages? Yeux, nez, bouche : leurs corps sont sens dessus dessous ! Dans cette visite, en famille vous faîte équipe pour partir à la découverte de ces oeuvres uniques. Il faudra le regard aiguisé et l?esprit bien affuté de toute la famille pour décoder ce langage picassien. D?énigmatiques formules magiques pourraient bien vous donner la clé? Prêts à relever le défi ?
Tous les dimanches à 11h (sauf les premiers dimanches du mois) et certains jeudis pendant les vacances scolaries
LA VISITE GUIDÉE + ATELIER FAMILLE : « Signes de Tête »
for children from 5 years old
Visit + workshop for children and parents
Duration: 2 hours
a lecturer guides the children through the exhibition and then puts them into practice in the workshop
Every Saturday at 2:30 pm and some other days during school vacations
LA VISITE GUIDÉE JEUNE PUBLIC : « Chasse aux portraits ! »
for 7-11 year olds
visit without parents
Durée : 1h15
Sous la houlette d?un conférencier, les enfants mèneront l?enquête pour retrouver et mieux comprendre qui sont les personnages dont Picasso a fait le portrait.
Certains dimanches à 15h