WE love
: une exposition pour tous les goûts (archéologie, culture, nature, sciences)
Age:
from 10 years old
Duration:
jusqu'au 31 août 2020
Location:
Museum of Man (Paris 16e)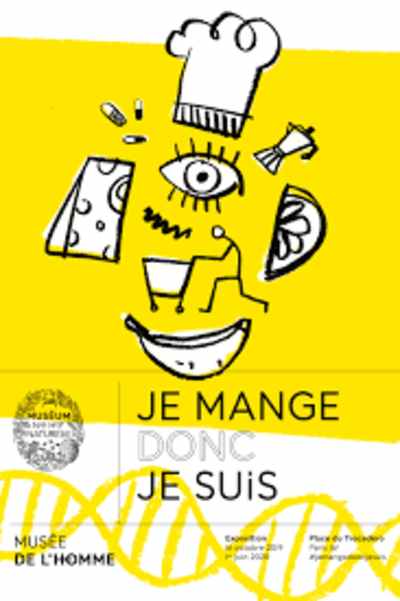 "Je mange donc je suis", l'expo au goût du jour !
Une exposition sur l'alimentation pour permettre au grand public d'en découvrir en parcourant 3 salles les aspects organic (body and food), cultural (Edible crops) et écologiques (consuming nature).
Comment l?acte de se nourrir façonne-t-il nos identités à travers des pratiques culturelles, des rituels et des interdits ?
Quel rôle a joué l?alimentation dans notre évolution ? Quelle étaient les nourritures préhistoriques ?
Existe-t-il des aliments « genrés » ? Quelles sont les inégalités alimentaires entre les hommes et les femmes ?
Quels sont les impacts environnementaux liés à la production de ressources pour nourrir le monde d?aujourd?hui et de demain ?
La visite alterne des thèmes d?actualité (la viande, les OGM?) et d?autres plus surprenants (la microbiologie, l?art culinaire?).
La scénographie est sobre et parfois décalée. On vous propose d'échanger par téléphone avec la vache fictive, le Docteur Meuh, sur les différents régimes alimentaires, de vous assoir à une table japonaise ou à un bureau pour déjeuner ou enfin de regarder un extrait de L?Aile ou la cuisse?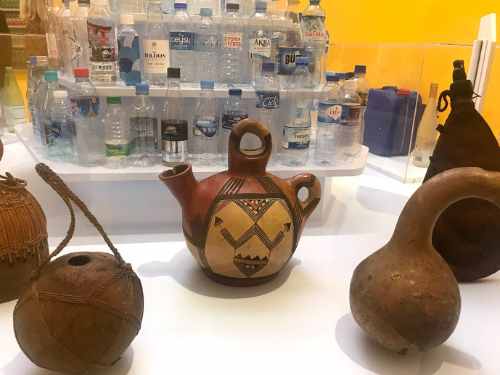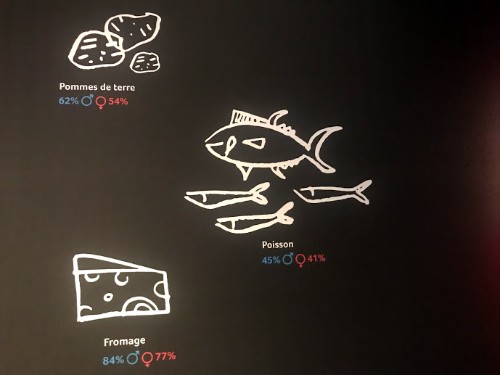 Animations pour les enfants autour de l'exposition "Je mange donc je suis" :
Le musée de l'Homme propose diverses animations, ateliers, et visites famille. Par exemple :
the olfactory visit
the family visit around chocolate
the sensory visit
l'atelier fabrique du goût…