Saturday, May 14, 2022 from 6pm
To discover museums and exhibitions in an original and fun way
? FREE ?
The night of the museums, an exceptional, enriching and free evening
many museums are open most of the night
we can see collections usually closed to the public
most permanent collections and exhibitions are free for all
some museums organize activities especially for children and families
Our special selection for young audiences during the 2022 Museum Night
At the Bourse de Commerce Pinault Collection (in the 1st)
From 7pm to midnight
Free access to the exhibitions and the building
Family visit the little hide-and-seek of the "Charles Ray" works (free access, without reservation, within the limits of available places)
At the Musée en Herbe (in the 1st)
At the Museum of Jewish Art and History (in the 3rd district)
Workshop for young people (from 4 years old) " The music of Chagall " in continuous reception in the courtyard (from 6 to 8 pm)
With the greatest Visit in music, an unusual nocturnal visit where musical pieces are associated with the works of the permanent collection (from 9:15 to 10:15 pm and from 10:30 to 11:30 pm)
At the house of Victor Hugo (in the 4th)
Visit of the exhibition Regards and the apartment of Victor Hugo
From 7pm to 11pm (last entry at 10:30pm)
Ideal with pre-teens and teens
At the Curie Museum (in the 5th district)
From 7pm to 11pm
Free admission
Light on the portraits of C215a unique and playful torchlight tour.
All audiences, from 15 years old.
At the Monnaie de Paris (in the 6th district)
From 6pm to midnight
Animation "Wonder Hunt" - 10:00-11:00 p.m.
Workshop "Monnaies & Merveilles" - From 7pm to 9pm
Architectural tours by torchlight - 10:30 to 11:30 pm
Animations without reservation and within the limits of the available places
At the Guimet Museum (in the 16th district)
From 3pm to 11:30pm (last access 11:15pm)
Musical story for children Seiji, the samurai apprentice" (2 sessions at 3pm and 4:30pm)
At the Cité des Sciences et de l'Industrie (in the 19th district)
You will discover for free the last temporary exhibitions of which "Banquet", the permanent exhibitions
Access to the planetarium for immersive experiences: "The Moon" (at 8:00 pm and 10:00 pm), "The Sky in the Middle Ages" (at 9:00 pm and 11:00 pm) and the show "Moon" (3 projections) during the evening
Free access from 6pm to midnight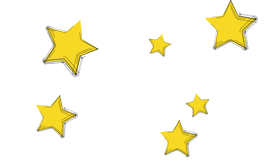 News in May in and around Paris
Free exhibitions during the Night of the Museums 2021
Helena Rubinstein at the Museum of Jewish Art and History (free - from 6pm to midnight)
At the Air and Space Museum - Le Bourget - from 6pm to 11pm
Free admission
Space conquest by torchlightA visit where only the light of a flashlight will allow you to be guided in this immensity and to discover the conquest of space.
Treasure hunts : 3 scenarios according to age
Observation of the sun and Mars with telescopes