WE love : l'expo ludique et pédagogique qui décortique le sentiment amoureux
Age: à partir de 15 ans
Duration: jusqu'au 27 septembre
Location: Palais de la Découverte (Paris 8e)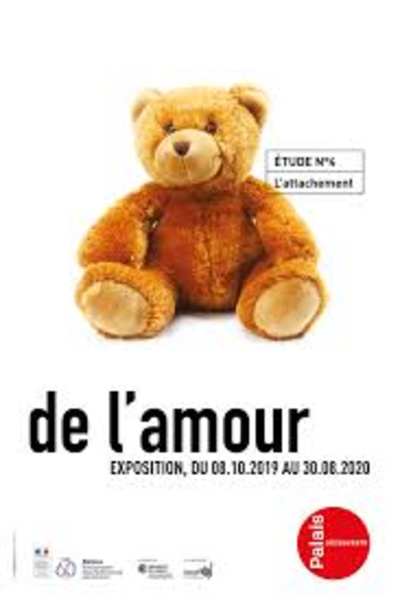 L'exposition de l'amour au Palais de la Découverte : fascinant, intriguant, scientifique et artistique
Une exposition imprévisible, inattendue et poétique, avec à

l'entrée, un c?ur géant en plumes blanches qui palpite.

L'amour, ce mystérieux sentiment vu sous l'angle des travaux scientifiques mais aussi artistiques.

Quelles sont les différentes formes d'attachement ? Que se passe-t-il dans notre cerveau lorsque l'on tombe amoureux ? Comment se fabrique la sexualité ? Sans tabou, l'exposition de l'amour au Palais de la Découverte tente de répondre à toutes ces questions.

A scientific, artistic and ultra-playful exhibition avec des oeuvres d?arts, des films, des dispositifs vidéoludiques et des ateliers pour essayer de percer les mystères des différentes formes d?amour...from the first teddy bear to love at first sight.
Tout sur les sites de rencontre en ligne, mais aussi sur les romans d'amour, sur la définition de la personne idéale … It's fun, scientific and educational.