A tourist circuit adapted to 7 / 12 years old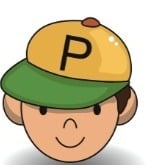 We have thought and imagined a tourist circuit for a weekend or 2 days for parents and children from 7 to 12 years old. We tried to answer the question "how to visit Paris in 2 days with children and allow the whole family to enjoy it"!
The objective is to see (and visit) places, monuments, museums, emblematic sites and must-see Paris that appeal to both adults and children.
For those of you who have already been there and are looking for more ideas on how to enjoy Paris with your family, check out our "Paris with 7/12 years old "or pick up other ideas from "The Circuit 3 days with 7/12 years"or the "Circuit for 5 days and more with 7/12 years"
a cruise on the Seine or a Bus Tour
Eiffel Tower, Aquarium, Champs-Elysées, Louvre, Montmartre
Ile de la Cité, Pompidou center, Jardin des Plantes