With pre-teens and teens from 12 years
-20% discount (offer valid until 31 August)
119,20 € instead of € 149,00
THE THEME:
Paris at the time of thieves and robbers and major criminal cases
Age:
from 12 years
Number:
for 12 people max.
WARNING :
mandatory presence of at least one adult
DISCOUNTED RATES :
-10% discount on the private tour
with the code FAMILINPROMO
RATE FOR THE PRIVATE VISIT THE CRIME BET
Price for a privatization: 149€ (-20% discount, whatever the date of the visit)
For a group of 12 people max.
Mandatory presence of at least one adult during the visit if it has been booked for a group of young people
Dates and times daily (several time slots subject to availability)
If you book this guided tour private for a teenager's birthday, the snack is not included in this formula.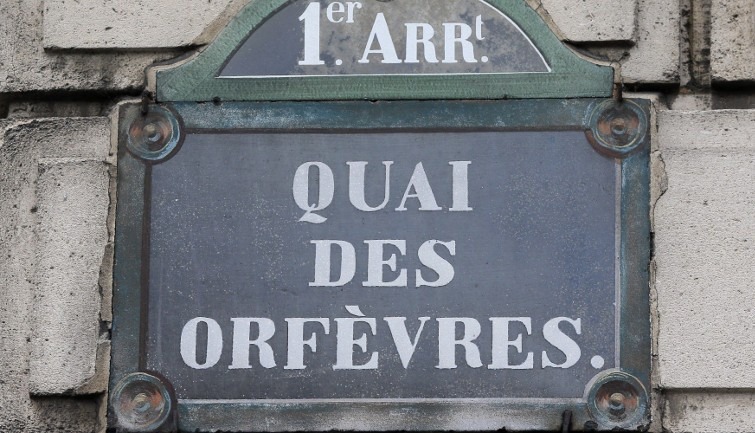 THE GUIDED TOUR: THE PARIS OF CRIME
THE GUIDED WALK
Brrrrrrrrrr, things were happening in the capital !

There was a time when Paris was the favorite playground of many robbers, thugs and other thieves! Narrow and dark alleyways, cut-throat ...

Large criminal cases have marked this era. Paris has witnessed numerous executions
You will live with with the guide this dark period of Paris history.
He will tell you incredible anecdotes
A real history lesson with this unusual and original walk on theLeft Bank of Paris
This ride is animated by a professional guide (accustomed to young audiences)

Duration 1h30 on a course of about 2 km (all on foot)

It is offered in French and English (top to make English work for young people)
THE DISTRICT VISITED
It's a journey in the historic center of Paris Rive Gauche
Meeting place

: under the arcades next to the café "Le Rive Gauche" (metro Saint Michel, exit "Fontaine Saint Michel", line 4 or RER C) ..
AN ANNIVERSARY IDEA THAT COMES OUT OF THE ORDINARY
It's a anniversary formula that appeals to young people
They discover a district of Paris and review their history a little
The guide will tell them fascinating, bewildering and amazing stories
TO BOOK 2 OR 3 FAMILIES
Book this tour to several families
A very nice private tour for a reasonable budget for each family
Frequently Asked Questions
What is the ideal age for children? From about 12 years old
Can we cancel this private tour if something comes up? You will find the conditions of cancellation on the site of our partner (click on BOOK)
Can children go on the private Paris Crime tour alone? No, the presence of one adult per group is mandatory if the other participants are minors