To make the kids eat zucchini!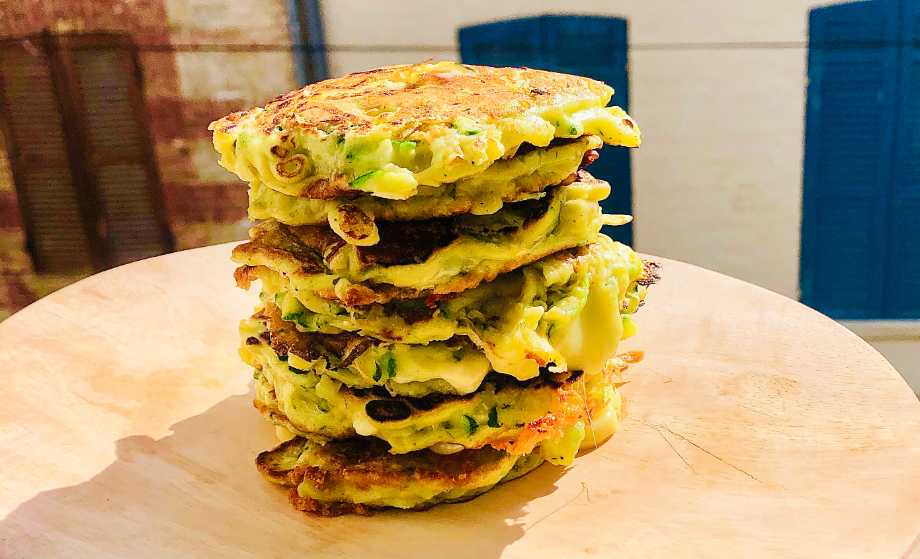 This recipe is from Victorine, food blogger of Vicky The Cook, (her Instagram account) a lovely blog that will delight sweet tooths. She's also the one behind the stoves at the Coffee Shop at the Villa Gypsy decorating boutique in Trouville-sur-Mer. Victorine was kind enough to give us her recipe.
Basic ingredients : zucchini + egg + cheese
With Cooking (in the pan)
Cooking time about 4mn each cake
Ingredients (for about 3 people)
1 zucchini
2 eggs
60g of flour
1 handful of grated cheese (comté, emmenthal, goat cheese...)
fresh or dried herbs
salt and pepper
THE RECEIPT
Shave the zucchini and drain it with a little salt for about 10 minutes in a colander
Once the water is drained, add 2 beaten eggs, 60g sifted flour, grated cheese, herbs, salt and pepper. Mix
Form the mixture into small piles (this is where the kids come in)
Heat the frying pan on medium heat with a little oil and place 3 small piles
Cook for 2 minutes, turn around, 2 minutes and continue!
TIPS
1 - You can choose herbs such as parsley, cilantro, chives or dried herbs if you don't have fresh ones
2 - You can make them in advance and heat them up in the oven quickly
3 - Serve with a green salad
OTHER COOL RECIPES FOR DINNER