WE love
: une exposition pour les amoureux de la danse et de l'impressionnisme
Age:
dès 10 ans en visite libre, dès 6 ans en atelier
Duration:
jusqu'au 19 janvier 2019
Location:
Orsay Museum (Paris 7e)
* Free admission for under 26s if EU residents and for teachers with a pass, disabled people + companion and French jobseekers, with a valid ID card.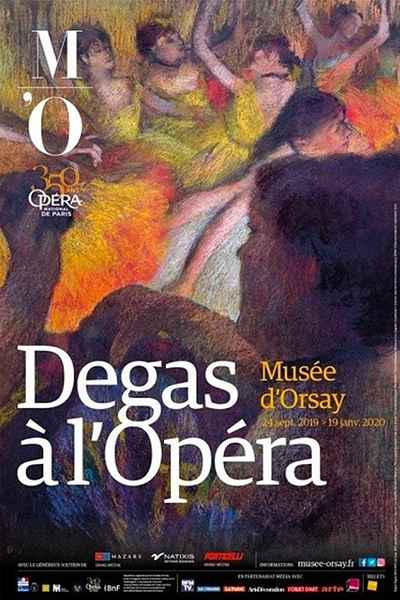 L'exposition Degas à l'Opéra" : le peintre et les tutus blancs
The Orsay Museum devotes a très belle exposition sur Degas et l'opéra.

We admire the paintings

des ballerines et petits rats, mais aussi plus largement les tableaux d'une époque, celle de Paris des années 1880.
Degas a fait pendant toute sa vie, de l?Opéra son univers de prédilection. Sa passion pour cet univers est évidente.

C'est tout l'univers de l'Opéra qui l'intéresse. Les ballerines bien sûr, mais aussi les musiciens, de la fosse d?orchestre aux coulisses, les spectateurs des loges au foyer, des entractes aux après-soirées. D'ailleurs, à la fin de sa vie, Degas affirmait que pour lui la ballerine n?avait été qu?un «prétexte».

Cette exposition présente about 200 workswhich do not come from

seulement du musée d'Orsay, mais de

65 prêteurs différents dont 17 collections particulières.

Degas à L'Opéra, c'est l'occasion de mettre en avant an exceptional painter, l'un des plus grands de son siècle.
Une exposition pour les amoureux de la danse et de l'impressionnisme.