Recipe tested and we enjoyed it!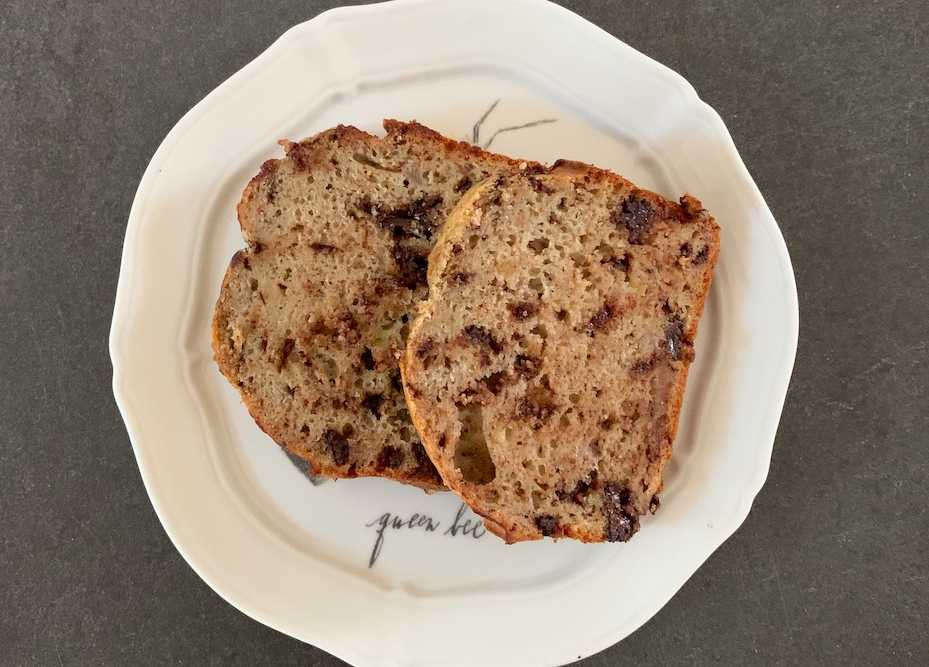 This is a recipe found on
Marmiton
. We liked it because there is no
no oil or butter
in this recipe. And
little sugar
. Applesauce makes it lighter. In addition, it allows you to use
bananas that are a little too ripe
.
Basic ingredients : banana + compote + egg + flour
Cooking time : 50mn (in the oven)
A recipe to prepare with the children
For 6 to 8 people:
3 bananas (ripe)
100 g applesauce
2 eggs
200 g flour
50 g sugar
1 sachet of baking powder
2 tablespoons of bitter cocoa (optional)
100 g chocolate (optional)
The recipe
Preheat the oven to 150°C (thermostat 5) rotating heat
Overwrite bananas and mix them with the compote
Add the eggs and sugar. Mix well
Mix the flour sifted and baking powder. And add it to the preparation. Mix again.
(optional: add chocolate chips or chocolate chips)
Butter a cake pan and lightly flour it
Pour the mixture into the mould and bake in the oven for 50 minutes
Tips
1 - After 20 minutes of cooking, draw a line with a knife in the middle of the cake and continue cooking
2 - You can add chocolate chips or chocolate shavings (you can use baking chocolate)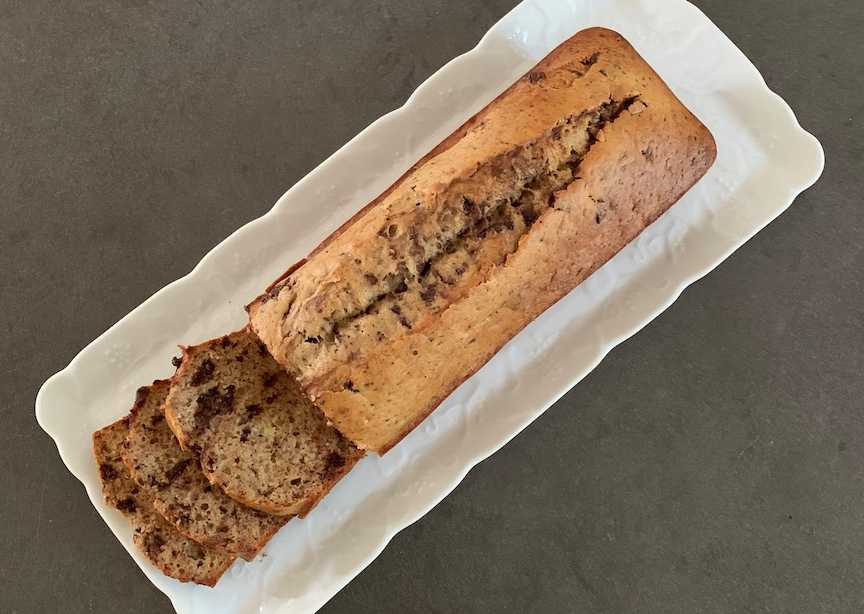 Nice for a snack: