A tourist circuit adapted to the 0/6 years old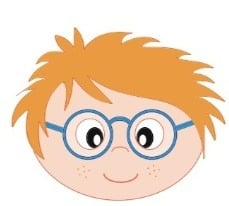 A weekend in Paris to visit Paris for 2 days with young children, it is possible!
This itinerary proposes to answer the question "what to do in Paris in a weekend with children under 7 years old".
It is necessary to finding the right balance to satisfy parents and children The Louvre for you, followed by a stroll in the Jardin des Tuileries (playgrounds). A stroll (and shopping) on the Champs-Elysées and a visit to the Disney-Store or the Guignol on the Champs-Elysées to please them.
And everyone will be happy with their weekend in Paris.
For those who have already been to Paris and are looking for other ideas, take a look at our "Paris with 0/6 years "or pick up other ideas on the circuit 3 days with 0/6 years or the "Circuit for 5 days and more with 0/6 years".
Enjoy your stay in Paris!
a cruise on the Seine or a night bus tour
Eiffel Tower, Aquarium, Champs-Elysées, Louvre, Montmartre
Ile de la Cité, Pompidou center, Jardin des Plantes