A simpler and faster recipe than pan-frying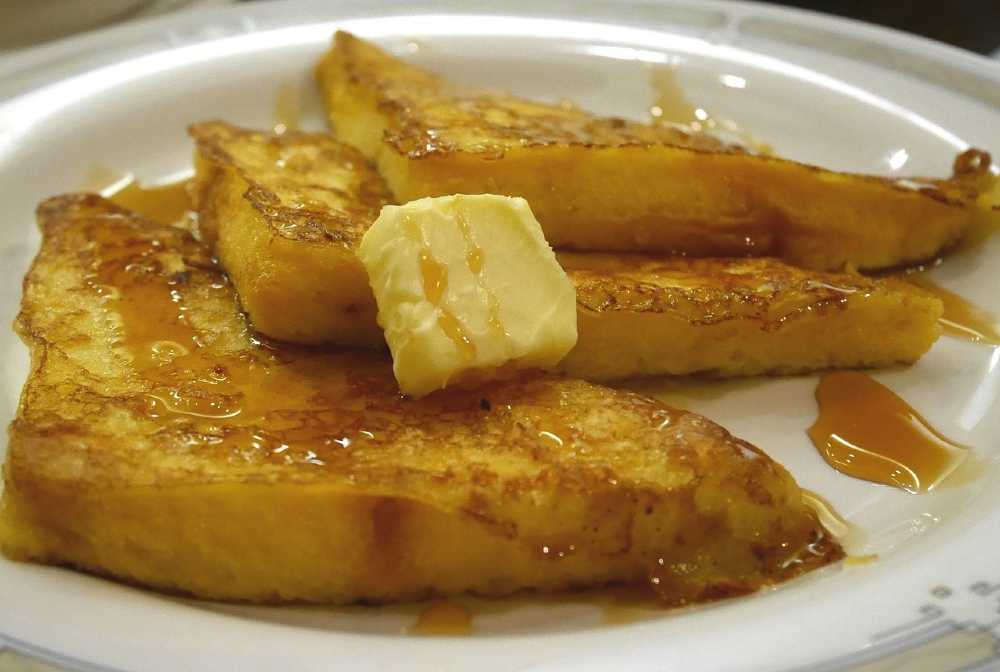 For moms (and dads) in a hurry, because it's less time consuming and tedious than frying each slice of bread in a frying pan. A little less fat too. A great snack to make for children.
FRENCH TOAST INGREDIENTS:
Slices of old bread or slices of brioche.
2 eggs
40cl milk
soft butter
1 pinch of salt
FRENCH TOAST RECIPE:
Preheat the oven (th. 7 or 220°.)
Butter a dish generously square or rectangular porcelain (or worse)
Butter the slices of bread with soft butter. and place them in the buttered coffee dish on top.
In a salad bowl, mix the eggs and milk. Add a pinch of salt
Pour over the bread and put the dish in the fridge until the bread has absorbed all the milk...
Sprinkle with 3 tablespoons of sugar. and slide in the oven until the bread is puffed up and golden brown (between 20 and 30mn approximately)
TIPS:
1 - You can replace the bread with stale brioche.
2 - Serve with maple syrup, homemade caramel, spread (preferably organic and without palm oil) or jam.
OTHER IDEAS OF DESSERT RECIPES, TOP TO MAKE WITH CHILDREN :