A massacre, quite simply!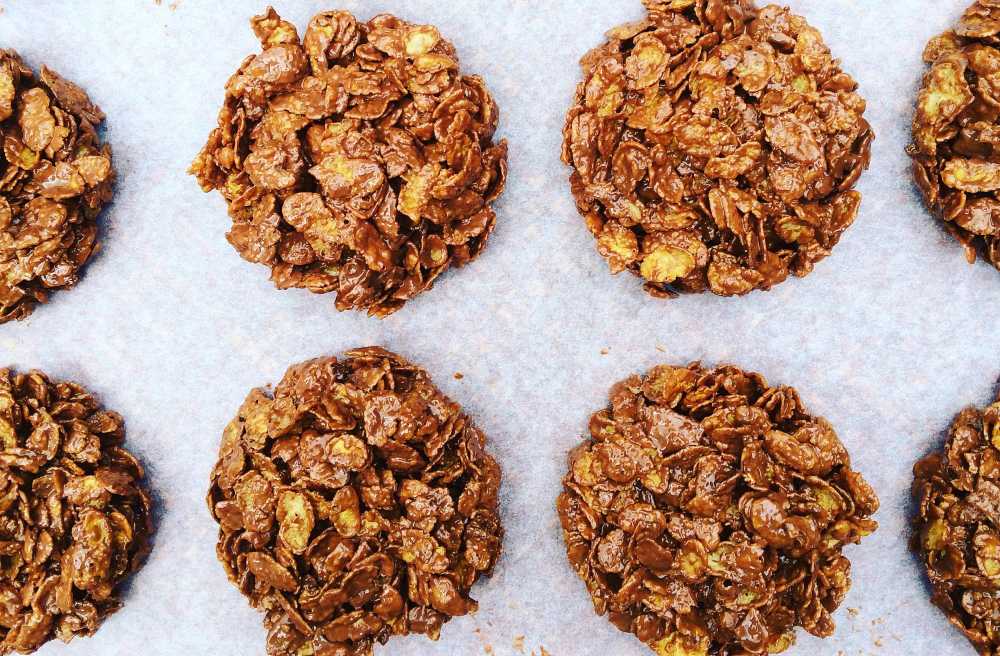 Une nouvelle recette de Victorine, blogueuse culinaire de Vicky The Cook, (son compte Instagram) un joli blog qui va régaler les becs sucrés. Ces roses des sables sont vendues au Coffee Shop de la boutique de déco Villa Gypsy à Trouville-sur-Mer.
Basic ingredients : chocolat + pétales de mais
With Cooking (in the pan)
Cooking time less than 10mn
Ingrédients (pour 4 à 6 p.)
150g de pétales de maïs
200g de chocolat (à croquer au lait ou noir, un peu moins sucré)
THE RECEIPT
Heat 200g of chocolate in a bain-marie.
Ajoutez le ensuite aux 150g de céréales natures
Enrobez les pétales de maIs et le chocolat et mélangez délicatement
Disposez sur un plateau une feuille de papier sulfurisé, puis déposez y à l?aide de 2 petites cuillères des petits tas
Leave to cool for at least 1 hour
Les roses des sables peuvent se garder 4jours, à température ambiante !
TIPS
1 – Choisissez de préférence des pétales de maïs Bio
2 – Vous pouvez les préparer au chocolat noir ou au chocolat au lait
AUTRES RECETTES SYMPAS POUR LE DESSERT OU LE GOÛTER