Even better than my grandmother's!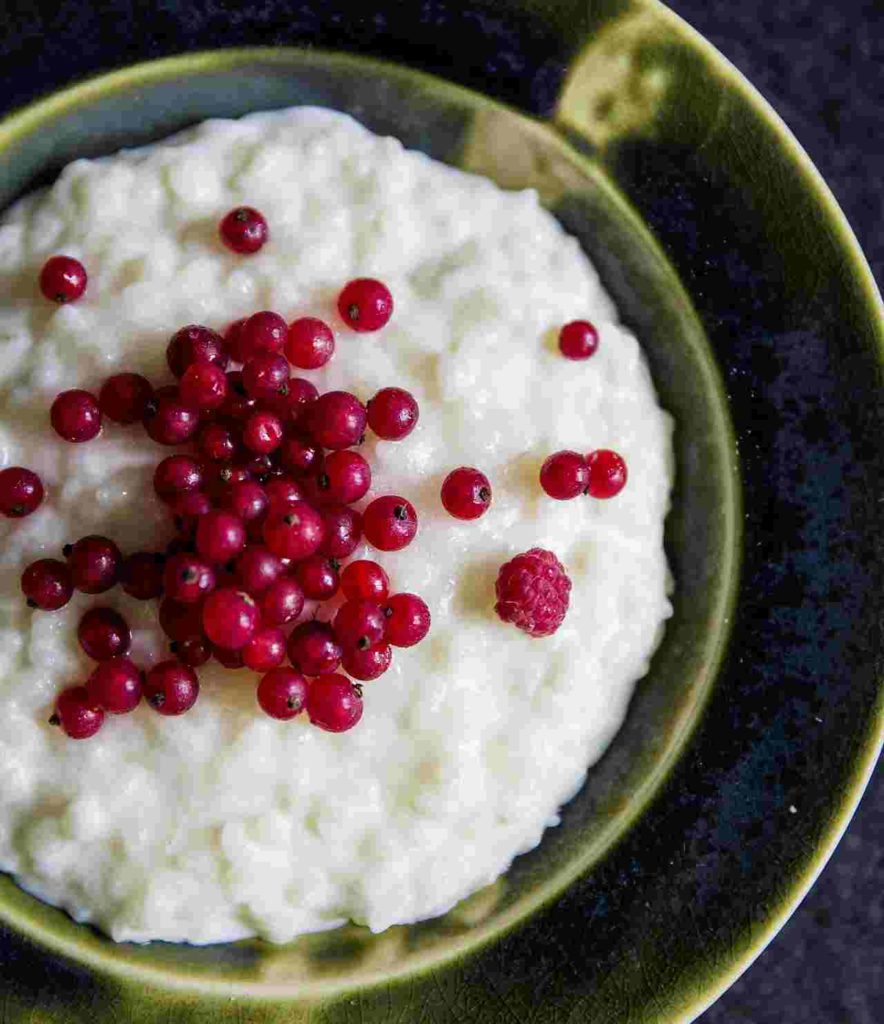 A chacune de nos visites, ma grand-mère nous attendait dans sa cuisine avec une grande jatte de riz au lait (parfumé aux écorces d'orange) qui embaumait toute la maison. Cette recette est restée dans la famille jusqu'à qu'elle soit détrônée (me concernant) par celle d' Andrée Zana Murat. Elle provient de son livre (ma bible en cuisine) "Le livre de cuisine, 1500 recettes". Le riz au lait est un dessert traditionnel !
Basic Ingredients : rice + milk + cream + sugar
With cooking (over pan)
Cooking time between 50mn and 1h
For 6 to 8 people:
180 gr round rice (white Arborio type)
1 l whole milk (preferably organic)
50cl whipping cream (whole if possible, richer but so much better)
140gr caster sugar
3 vanilla beans (but 1 or 2 is fine too)
1 pinch of salt
THE RECEIPT
Boil some water and throw the rice in it. Drain it as soon as it starts boiling again.
In a large saucepan, Pour the milk and the whipping cream.. Bring to a boil
Split the vanilla beans in two, scrape the inside to collect the seeds and add pods and seeds to the pan
Add the rice and cook over low heat for about 1 hour (it needs to boil slightly). Stir very gently from time to time to ensure that the bottom of the pan does not stick.
10mn before the end of the cooking time, pour the powdered sugarMix and cook for another 10 minutes.
It can be eaten warm or cold and is even better the next day (if there are any left).
LITTLE TIPS
1 - I sometimes replace the vanilla pods with a few orange peels (grandmother's recipe).
2 - I put a little less sugar than Andrée Zana's recipe and I let it cook 5 to 10 minutes less so that it is a little creamier.