An immersive, fun animal park
Committed to species protection
In Seine-et-Marne (77)
(free for children under 3 years old)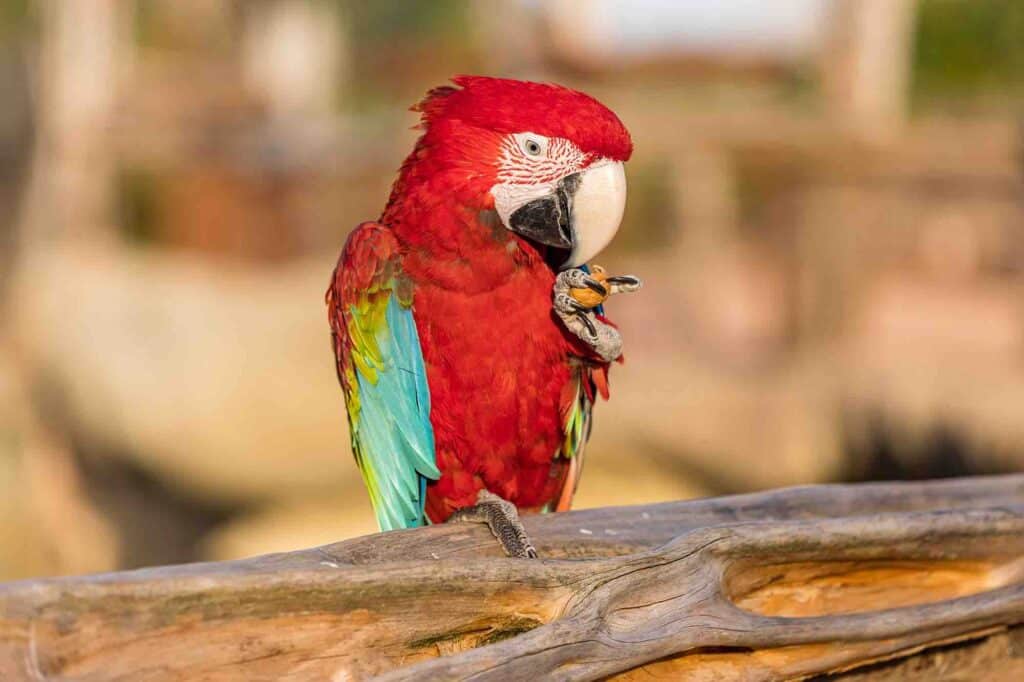 WE LOVE Discover the extraordinary plumage of parrots, an original, immersive park committed to nature.
WHERE in Crécy-la-Chapelle, just 30km from Paris (Seine-et-Marne)
HOURS Monday to Friday, 10 a.m. to 6.30 p.m. and Saturday and Sunday, 10 a.m. to 7 p.m.
AGE For all, ideal for ages 5 and up
DURATION : 2h30
ACCESS last entry accepted 1h30 before park closing time
Encountering rare and extraordinary species
The Amazonia Trek universe
The Amazonia Trek universe is the largest aviary in Europe. It covers 1 hectare and is 15 m high.
It's a fantastic space in which to stroll among 350 free-flying birds over our heads
17 parrot speciesand other species such as urubus, herons, penelope and conures.
But it's also the world of jaguars and otters giants !
The Patagonia Trek
The Patagonia Trek is the second area in which the Patagonian universe is concentrated. This is the southernmost region between Chile and Argentina, where desert, forest and ... icy lands meet!
So you can see Humboldt penguins, rheas of the ostrich family or cousins of the llama: the guanacos ... and many more
In recommendation These animals, of course, evolve in a habitat close to their wild environment. must never be touched or stroked ...
On the other hand, a small foteaching program will allow children to interact with the animals. Cameroon sheep and alpacas will be happy to be stroked!
Parrot World with children
We've got everything you need for a fun, educational family outing.
The park hasa large play area for kids
As well as three catering areas and a sheltered picnic area
Young and old alike can take part in activities such as treasure hunts, carnivals, workshops or special days dedicated to a particular animal.
IMPORTANT INFORMATION
Pets are not allowed in the park, with the exception of assistance dogs
Wheeled machines (scooters, skates, rollerblades, sakateboards, and bicycles) are not allowed in the park in order to preserve the tranquility and balance of the animals.
Parrot World, a park committed to the planet
Parrot World is committed to the preserving species and biodiversity
Through the Parrot WorldLife Foundation of which Jamy is the sponsor, awareness campaigns are organized
The foundation is committed to species conservation like the critically endangered sulphur cockatoo
And in supporting breeding programs for the reintegrating species into their natural environment to prevent their disappearance in the wild.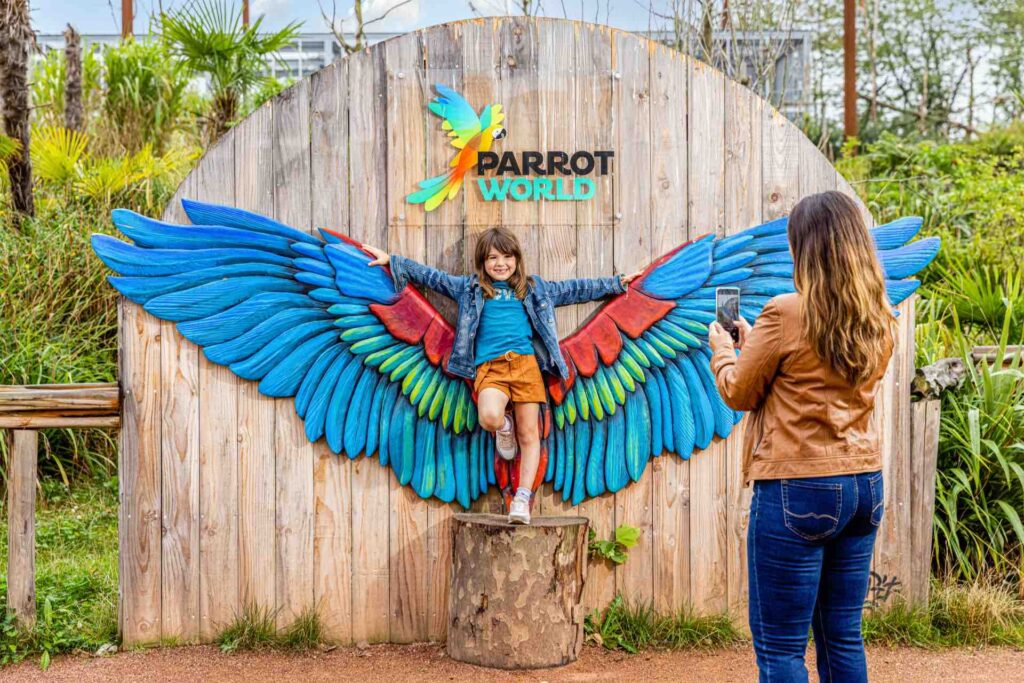 What to do with the kids after the tour?
Frequently Asked Questions
---
What to do with your family in Seine-et-Marne ?
Where to see animals in and around Paris?