Come and discover its medieval architecture
Built at the end of the 12th century, the Chateau de Vincennes is the only French royal residence from the Middle Ages that still retains its original appearance. The visit of the castle allows to see the castle, the Royal Chapel, the ramparts, the moat and the keep. Nevertheless, it is better to be warned, all the rooms of the castle are empty. Count about 2 hours for the complete visit.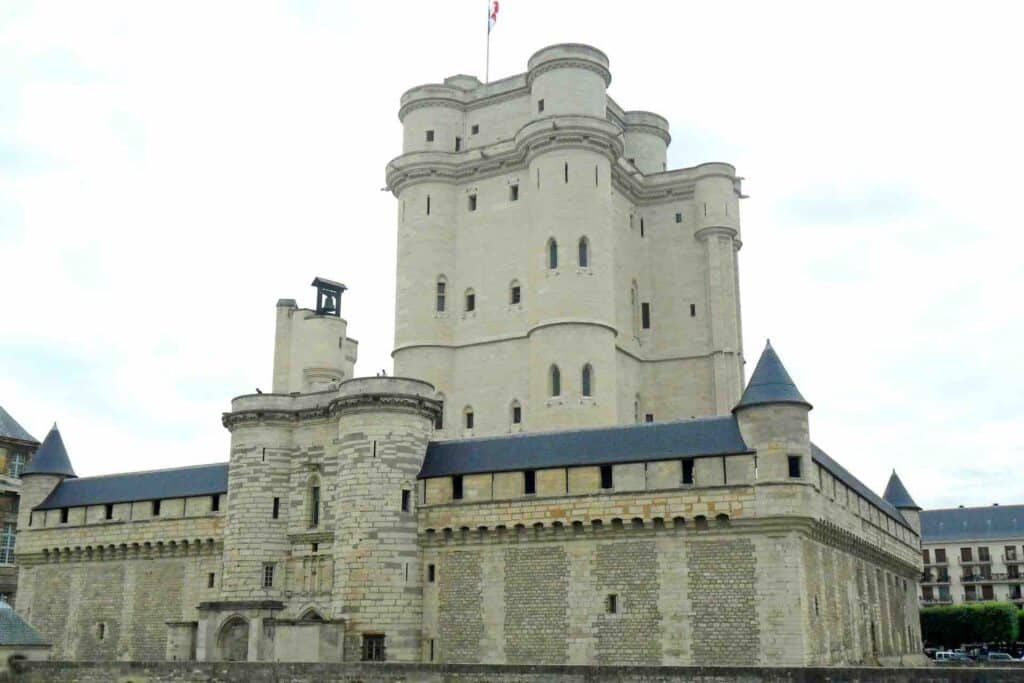 Visit the Château de Vincennes
Royal residence from the twelfth to the eighteenth century, the visit of the castle of Vincennes allows to apprehend the daily life in the Middle Ages, as well as life of the guards and prisoners incarcerated in the dungeon. We remember the affair of the Duke of Enghien and we discover the Famous prisoners who stayed at the Château de Vincennes.
To visit the castle of Vincennes and its dungeon, it is better to be in shape: no less than 250 steps to climb to the top.
It is the highest fortified tower in Europe and it was here that Henry V of England died.
Every year, in Decemberdon't miss the Enchants of VincennesA parade and a great medieval show that brings together about a hundred participants. An ideal outing with children.
The Sainte-Chapelle of Vincennes
Founded in 1379, on the model of the Holy Chapel of ParisThe one in Vincennes is nevertheless much more sober. It remains an interesting monument and family visits are organized to discover the Sainte Chapelle (from 5 years old).
By reservation at +33 (0)1 48 08 31 20
Tickets received immediately
on your smartphone. We advise you to download your ticket before the visit because the network is not very good at the entrance of the castle
The (virtual) visit of the Chateau de Vincennes
Walking in Vincennes
Vincennes is a very pleasant city whose main shopping street (rue du midi) is pedestrianized on Saturdays, nice for families with young children
The esplanade of the town hall has been transformed into a large garden. The winter, an outdoor skating rink is installed there. Summertime, water misters to cool down children in the heat of the day
For children from 3 to 12 years oldA few hundred meters from the Château de Vincennes, The sunset garden?is a play area above the RER with about fifteen games such as canes, springs, balance bar, stainless steel gantry, carousel, spring disc
We suggest you in the surroundings...
Frequently Asked Questions
---
Other castles to visit around Paris