Nice when the weather is very hot and beautiful in July and August
What better way to cool off than with a dip when it's the heat wave in Paris or it's just hot ... There are naturally Parisian swimming poolsBut to feel a little bit on vacation, we advise you to discover thehe capital's open-air pools. Another idea to refresh the children: parks with water games.
For several summers, Paris Swimming is the program of free swimming of the summer. In July and August, enjoy free facilities of the City of Paris! All summer long, they attract families, teenagers, adults and even tourists. Swimming, water games, sunbathing and relaxing to feel like you're on vacation!
Aquaboulevard
7 000 m² of pools, giant slides, jacuzzis, series of waves?
Outdoor pool
In the 15th
The Léo Lagrange swimming pool (free ephemeral pool this summer)
From July 9 to August 23, 2022
An above ground pool of 150m2 was installed for the summer
It is free for families (some time slots are reserved for leisure centers)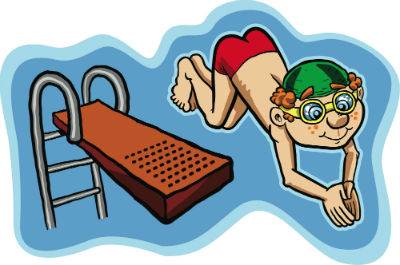 The nautical area is open free of charge every day from 11am to 9pm.
1 ephemeral pool of 1600m² with different depths with notably 2 paddling pools (play pools) with a depth of 0.4 m of 100 m² for accompanied children
41 bis, quai de la Loire in the 19th district
Municipal outdoor pools in Paris this summer
in the 12th district, the Léo Lagrange sports center (free pool in summer for families 7 days a week)
in the 12th district: the Roger le Gall swimming pool
in the 13th district, the Joséphine Baker swimming pool
in the 13th district, the swimming pool of La Butte aux Cailles
in the 15th district, the Keller swimming pool
in the 15th, the water park of theAquaboulevard
in the 15th district, the Hermant pool
in the 16th, the Auteuil swimming pool
in the 19th district, the Espace Pailleron
in the 20th district, the Georges Vallerey pool (closed for work until 2024)
ALL ABOUT SWIMMING POOLS IN PARIS :