Have fun, listen, understand, feel, discover and make music
For children aged 4 to 10?
The Philharmonic for children...
What is it? A 1000m course2 with 30 manipulative installations for playing with music
For who ? Children from 4 to 10 years old and older children (who will also have fun)
Where? In the 19th district, next to the Philharmonie de Paris and the museum of music
Duration ? The course lasts about 50mn
When? Tuesday, Wednesday, Friday, Saturday and Sunday: 10am-1pm and 2pm-6pm and Thursday 9:30am-12:30pm and 1:30pm-5:30pm
We like everything From the scenography (by Constance Guisset) to the concept, the place is great, very well designed, funny and poetic too, while being educational
The Philharmonie des enfants is a space dedicated to young audiences. Accompanied by their parents, grandparents or teachers, children can play, listen, understand, feel, discover and make music. A colorful and lively place to develop children's imaginations and teach them to feel sounds.
Among the 5 universes and 30 installations on offer, we tested :
a huge world map that will make them discover music from around the world and the cultural and musical heritage of the 5 continents. You put on headphones, choose the continent, press a button to listen and discover the music of others ...
a recording studiowith real instruments to create his piece
we also play reproduce the gestures of a conductor in front of imaginary musicians in a concert hall
we jump on a balloon... and the musical notes appear as if by magic
pan, whisk, brush... This is the "kitchenware" workshop to make funny sounds (in a yellow room)
the nursery rhymes revisited in the sauce "salsa", "hard-rock" or "opera"... We put on a funny headset in the red room and we listen to "Frères Jacques" or "Ah, je vous dirai maman".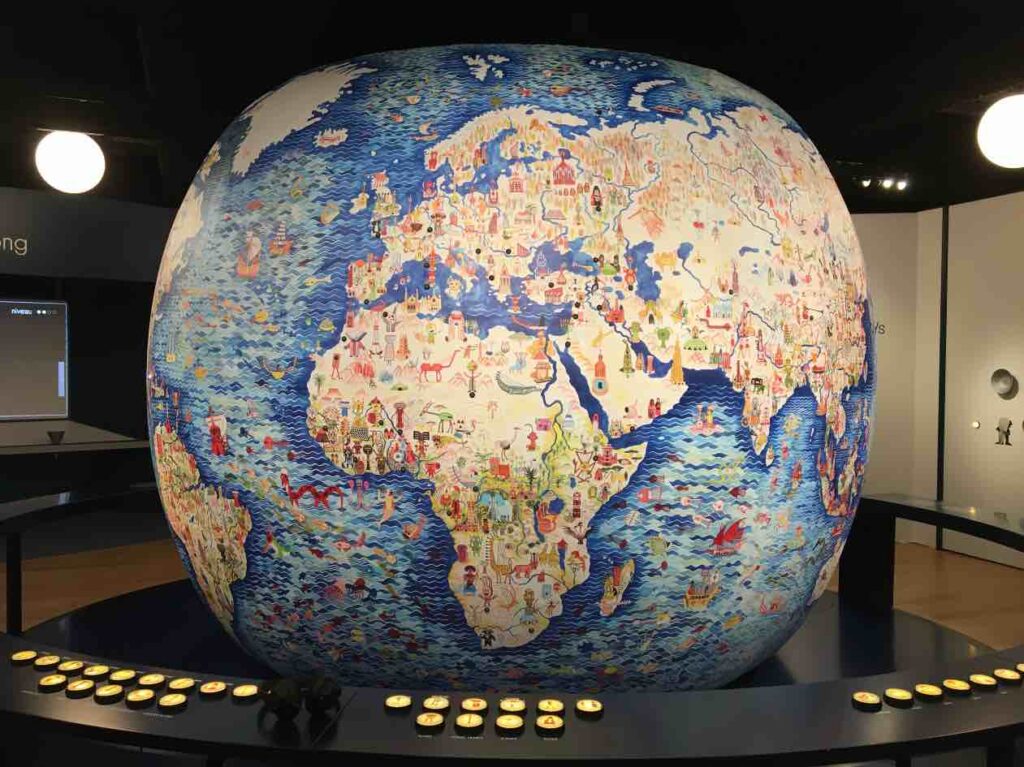 Frequently Asked Questions
---
To do in the area ...
Music and more music ...