A magical stroll through the Jardin des Plantes
until January 21, 2024
WE LOVE a magical night-time stroll through the Jardin des Plantes and its marvellous illuminations
AGE for all
DATES until January 21, 2024
HOLIDAYS open on December 25 and January 1
HOURS 6 pm to 10 pm daily (last entry at 9 pm)
CLOSE Mondays and Tuesdays outside school vacations
PLACE Jardin des Plantes (Paris 5th arrondissement)
Illuminating evolution: extraordinary giant light sculptures
Browse 600 million years in one eveningin the alleys of the Jardin des Plantes and the Menagerie
Following the success of Species in the Making in 2018, and Ocean in the Making in 2019, the Garden of Plants offers again a journey in the middle of extraordinary giant light sculptures
Hundreds of light structures monumental put in scene four geological times
You'll see "celebrities" from the past as well as the present. dinosaurs and little-known species with astonishing shapes and singular lifestyles
All the species presented on this magical and mysterious trail once existed, but are now extinct.
The oversized creatures (prehistoric animals, mysterious plants) are illuminated in a thousand colors.
A nocturnal route that combines art, science and poetry
This walk echoes the Odyssée Sensorielle exhibition, currently submitted to the Great Gallery of Evolution,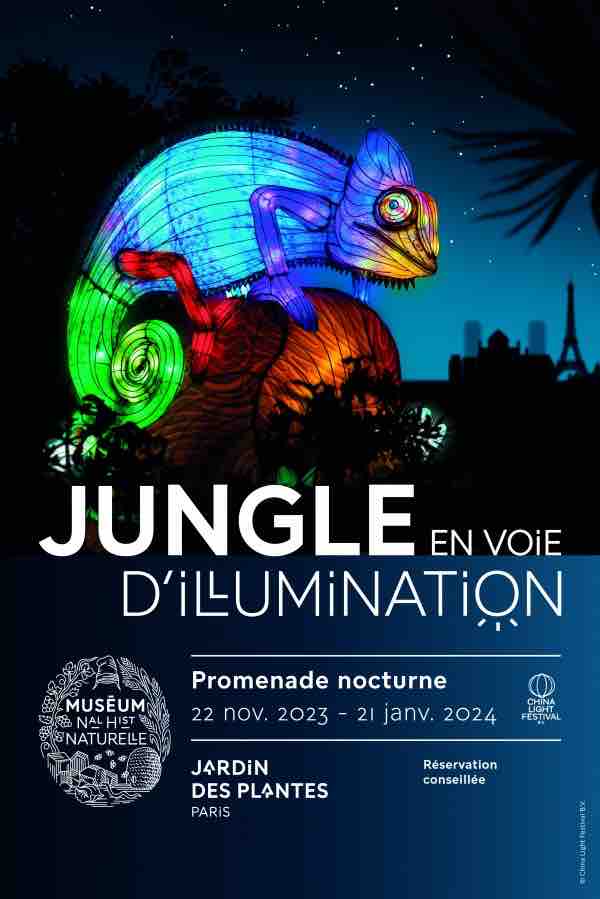 Great shows in the run-up to Christmas
What to do in the 5th arrondissement and Latin Quarter?