WE LOVE : the atmosphere, the principle, the meetings
AMBIENCE: play and exchange
PLACE 92 bis, Quai de la Loire (Paris 19ème)
Cafézoïde is much more than a coffee
It is a friendly and family place to spend some good time with the children
It is a unique place in Parisa coffee of course, but above all a place of games and meetingswith a militant spirit
It is a real indoor playground for children with various workshops for children, teenagers and adults
The Cafézoïde is a friendly space where children can play and create and where parents can share their experiences
There is a nice mess at Cafézoïde! A forest of strollers, children running around, playing in all directions, toys abandoned on the floor or on the tables ...
You can have a drink or a good meal, but also make music or learn about art and computers, and much more
We come here especially to play and share a good time with our family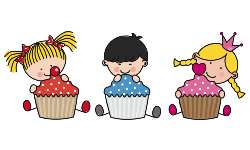 Low cost drinks at Cafézoïde
Unique dish, with organic and fair trade products.
House specialties: vegetarian couscous, daal (an Indian lentil dish) and Lebanese mezzes.
Dish: 2.50 to 6 ?, desserts: 1.50 ?, drinks: 1.50 ?, mint tea: 1 ?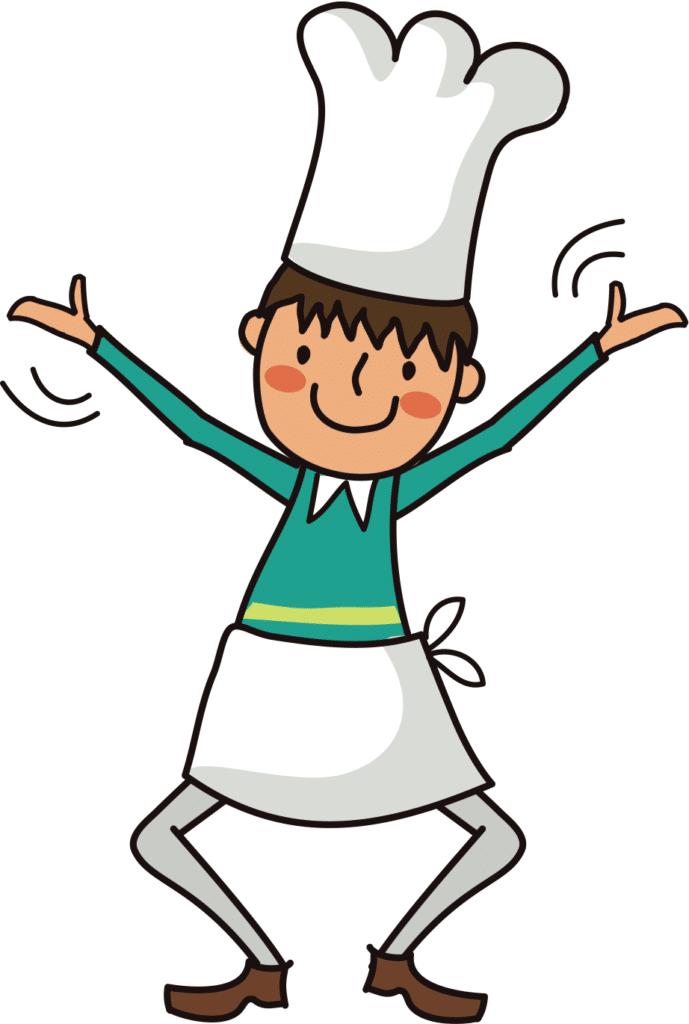 TO DO ALSO IN THE NEIGHBORHOOD, NEXT TO THE CAFÉZOÏDE :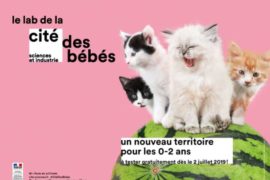 We like: a space of experiments to support the development of babiesAge: for 0 ? 23 monthsWhen: all year round, except Mondays (1 ?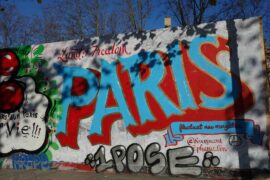 I REGISTER FOR THIS VISIT (several dates and times) -10% with the code FAMILINPROMO FOR A PRIVATISATION (family, friends, birthday, school) The visit?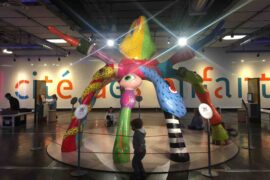 Ticket for the Children's City (for 2/7 years old) Ticket for the Children's City (for 5/12 year olds) If you want to test everything, plan to return?
I buy my tickets for the Cité des Sciences One of our favorites with children and teenagers ??? When science starts to ?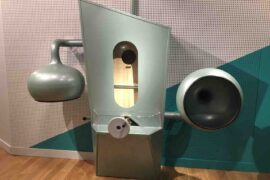 Tickets for the Children's Philharmonic I RESERVE The Philharmonic for children... What is it? A 1000m2 tour with 30 manipulable installations to play with the ?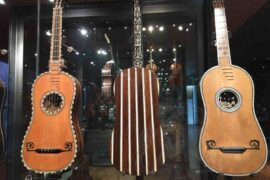 Price: 9 euros (for the permanent collections)Free for children and under 26 years oldWhere: at the Cité de la MusiqueVisioguide: free for ?
PLAYGROUNDS PONEY GUIGNOL The Buttes-Chaumont park is one of the largest parks in Paris. In our opinion, it is one of those with the most ?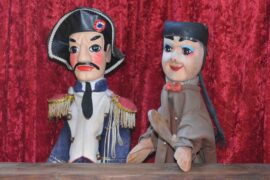 8th 17th 19th 92 Read also: Guignol shows in covered theaters Days, times and prices of the shows: Wednesday, Saturday and Sunday at 3, 4 and 5 pm ?