The favorite day of children and teenagers
A day at Disneyland Paris is ideal by good weatherit is always a guaranteed success with children! Our advice: whatever the weather, go early to avoid the crowd. The park has nearly 60 attractions for the whole family, from boat rides to roller coasters.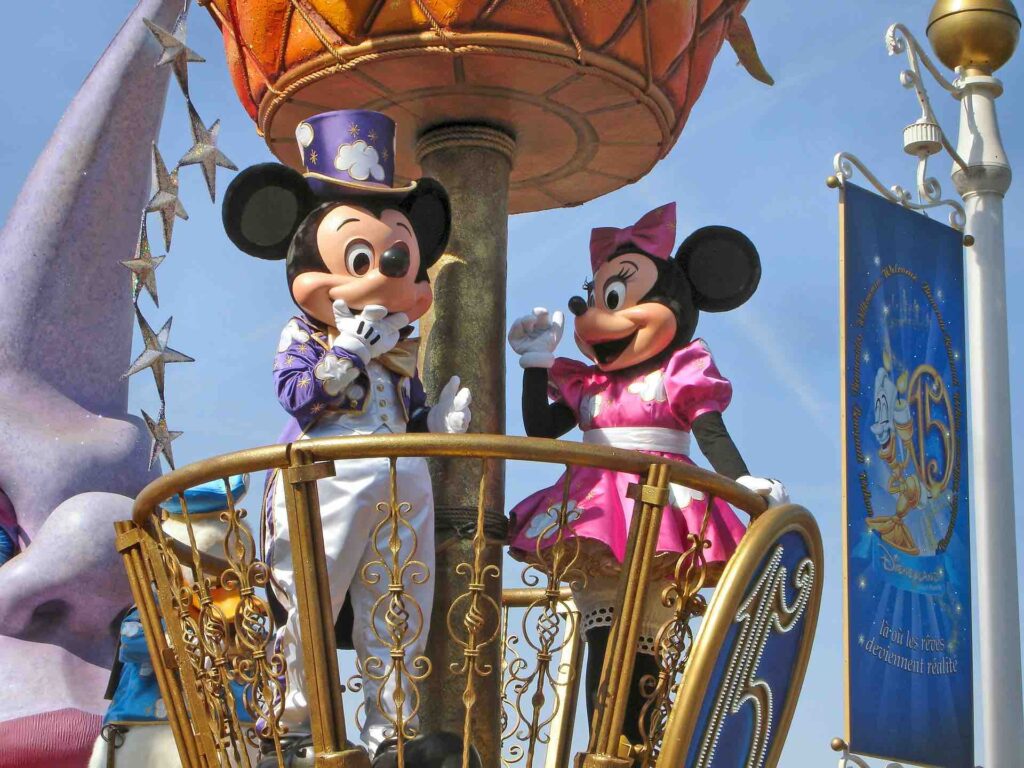 THE ATTRACTIONS OF DISNEYLAND PARIS
For the youngest
Alice's labyrinth : dive into the world of Alice in the Wonderland and find all the characters in the cartoon, to the Queen of Hearts and its castle.
Casey Jr., little circus train : embark aboard the train Dumbo and enjoy a ride at full speed!
It's a Small World : go for a cultural tour of the world, across 5 continents! At the sound of music that will remain in your head, you can admire the dolls dressed according to each custom.
For Teens
Big Thunder Mountain : get on board the train of mine, thrills guaranteed!
Star Wars Hyperspace Mountain : The park's flagship attraction, come fight the empire aboard your spaceship, all in the dark
Indiana Jones and the Temple of Peril : lost in the middle of the jungle, take this roller coaster on the steps of the adventurer, thrills guaranteed!
Star Tour : totally redone, the attraction takes you on a ship of the famous Star Wars saga to travel the galaxy
Warning: for some attractions, you must respect a minimum size, check before you start that the whole family is above
I take advantage of 10% discount on Duo offers
ONCE THERE
To make the most of it, organize your visit upstream: what attractions to do? where to eat ?
Download itapplication (iPhone and Android) Disneyland Paris : it brings together waiting time at each attraction (in real time), parades and shows and all useful information you may need
Think about Fastpass : To avoid queues at attractions, go get your FastPass at the entrance of the attraction, and return to do the attraction in the allocated slot, without waiting!
Think about Baby Switch : Some attractions offer young parents the opportunity to make the attraction in turn. While one of the parents makes the attraction, the other keeps the youngest and vice versa.
---
Amusement parks around Paris