In this time of containment...
"We don't always choose the circumstances, but we can choose the way we live them."
Viktor Frankl
What should we do with our children during this period of confinement?
We try to find fun, fun and family-friendly ideas to do together as a family. Our list grows as we find new ideas and suggestions, so if you have any ideas to share with us, please let us know,
don't hesitate to let us know!
PRISME 7, THE FREE VIDEO GAME FROM THE CENTRE POMPIDOU - FROM 12 YEARS OLD
The Centre Pompidou  launches its 1st video game available for free on mobile (IOS/Android) and computer (PC/Mac). It is an Immersion in playful and very poetic art that allows to approach the art without complex, solo or in family.
This video game allows you to discover the museum's major works and the principles of artistic creation. Prime 7 has 7 different levels of games that give the players the opportunity to evolve among about forty major works of the museum of modern and contemporary art; from Miro, 'The Harlequin' from Picasso to Mondrian, etc."
I'm downloading the video game
---
BAAM! ART IN SPINACH - FOR EVERYONE FROM 9 YEARS OLD
"Baam! Art in spinach"We love not only the title, but also everything in this program proposed by France TV. Playful and very clever, Baam! presents in 5 minutes a major painting of art history. It connects it to its historical context and to an artistic current. It's ultra lively and very documented. We advise adults to watch too, just to shine at your next dinners (post confinement!)
The topics covered are very varied:
Leonardo da Vinci's Last Supper
Manet and his painting "The Balcony"...
the Sistine Madonna by Rafaello Sanzio
the portraits of Elisabeth Vigée Le Brun
Grant Wood Pioneers
etc...
---
LE PETIT LOUVRE FOR AGES 6 - 10 YEARS OLD
Every Wednesday, the Louvre museum  account of  Great StoriesThese are short animated videos of about 4 minutes. Aimed at children from the age of 6, they show the richness of the museum and its works. You learn a lot and it's really well done.
The subjects are varied:
the Regent's epic, about the world's largest diamond...
the expedition to Egypt on Bonaparte's campaigns
the flight of the Mona Lisa
The stone lady on a 2600 year old Cretan statue
etc...
---
Participate in the video clip of Miguel Derennes (France Bleu) and send him your videos with your family.
Miguel Derennes is a radio host on France Bleu (and has worked on FUN, EUROPE 2, NRJ or RTL) and is also the voice-over for the show "Un dîner presque parfait". Miguel launches an album of songs for children. His 1st extract is called CobacabanoSo that parents can have fun taking care of their children, Miguel offers them to film together as a family... (in landscape format 30 seconds maximum). Have fun on the song CobacabanoAs if you were at the beach, take out your straw hats, duck buoys, inflatable pools, buckets, shovels or any other object that evokes sunshine and holidays.
The funniest videos will make up the Copacabano clip.…
Books, board games, puzzles, video games, manual activities...
The Cultura.com website
The company quietly resumes its activity and delivers to your home. On the reading side, a selection of favourite books and the best sellers of the moment.
Delivery is free from 35€.
.
Buy a Kit to make a protective mask
An online haberdashery (
lefildevosidées.com
) to buy small sewing equipment, mainly thread! They also sell a
Kit for a mask
(a bit expensive, but of very good quality), with a very well made video to help you make it.
Human, the magnificent film by Yann Arthus Bertrand is available in its complete version (cinema version) as of today. A film that answers all these questions: What makes us human? Is it the fact of loving, is it the fact of struggling? Is it laughter? Is it crying? Our curiosity? Our quest for discovery? A film to be watched with the family (in small parts, it lasts 3 hours) and to be shown to children and teenagers.  The opportunity to discuss all these themes with your children and to exchange on subjects as varied as the environment, ecology, diversity, respect, feelings, the family...
A new recipe for quick and easy cooking and with few ingredients (special closet kitchen confinement): The small zucchini pancakes.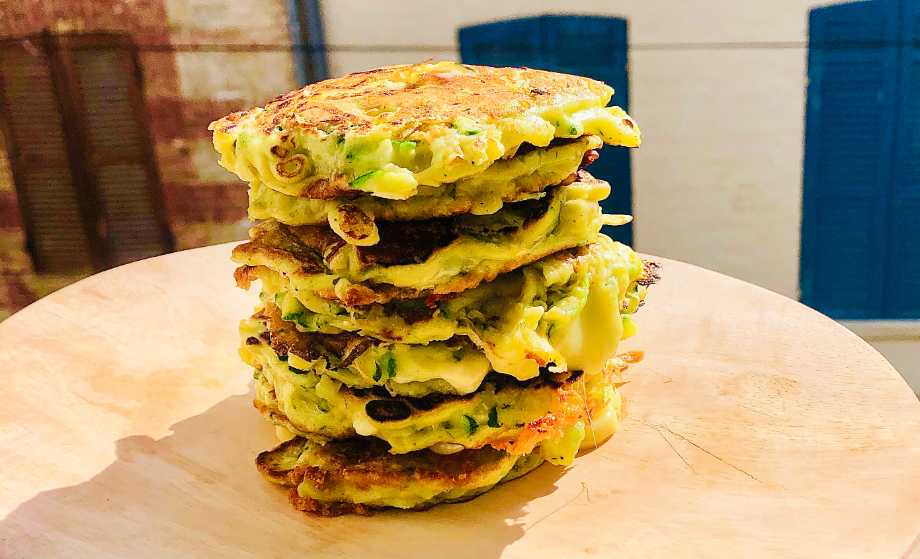 FINISHED - CONTEST : FAMILY PASSES FOR THE BETTING AQUARIUM
In partnership with the Aquarium de Paris Cineaquawe have just launched a competition to win 4 Family Passes (2 adults and 2 children) valid until 31/12/2020.
1 Pass to be won on Familin'Paris Facebook page by participating in a drawing contest!
1 Pass to be won on the Familin'Paris Instagram page
and starting tonight a contest for all Subscribers to our Newsletterwith 2 Passes to win (if you are not registered, it's time !! )
Good luck to everyone who wants to participate!
(photo credit: ©-Cinéaqua)
"A STORY AND... OLI", FRANCE INTER'S PODCASTS FOR LITTLE ONES.
18 days of confinement and you've skimmed through all the history books in the house to read to your children. France Inter takes over to give you a break and offers you toddler very nice stories to listen to "A Story and... Oli" podcast. right before bedtime.
These are tales for children from 3 to 5 years old told by authors like Chloé Delaume, Katherine Pancol, Zep, Delphine de Vigan, Guillaume Meurice or Alain Mabanckou... Very nice stories to fall asleep!
For example, listen to this: "Omar's Papers." narrated by Séverine Vidal and Sophia Aram,  "The Santa Claus Network" narrated by François Morel, "The secret of the parents" narrated by Nicolas Mathieu, "The Merchant of Friends" narrated by Eric-Emmanuel Schmitt, "The Little Potato Who Wanted to be a Fierce Dog." narrated by Nicole Ferroni, "The little girl who was afraid of the dogs and the wind in the trees." narrated by Véronique Ovaldé...
---
SPOTIFY LAUNCHES SPOTIFY KIDS
Spotify Kids is available to Spotify Family subscribers. It's aimed at children aged 3 and up with a focus on safety and privacy (and is commercial-free). Young listeners can discover songs, soundtracks and stories, either on their own or with their parents. All content is selected by publishers to ensure that it's suitable for children.
French children will be able to listen to 160 playlists (5000 tracks).

A PLAY FOR YOUNG AUDIENCES EVERY DAY AT 11AM
Tightrope walker TV (the TV channel of the Funambule theater, offers one show per day on video, totally free.
AT 11h

it's time for

toddler theatre

.

This week's program includes:

The Bee, the Child and the Magic Flower (ages 3 and up)

Ninon in the kingdom of no (from 2 years old)
A chameleon in Paris (from 2 years old)
---
AT OUR PARTNER LUDO & SOPHIE
Ludo & Sophie (organizer of family tours) gives us an appointment (during the entire confinement period) every Wednesday and Sunday. on their facebook page to discover with your children: an artist, a work of art, a historical character, or a bit of science and of course play with us.
CLASSICAL MUSIC WITH THE PARIS ORCHESTRA
We like the initiative of the Orchestre de Paris... which, in these times of confinement, continues to make the discovery of classical music accessible to as many people as possible, large or small.
An idea of dessert without eggs (not always easy to find at the moment). They are delicious and remind us of the little desserts of our childhood.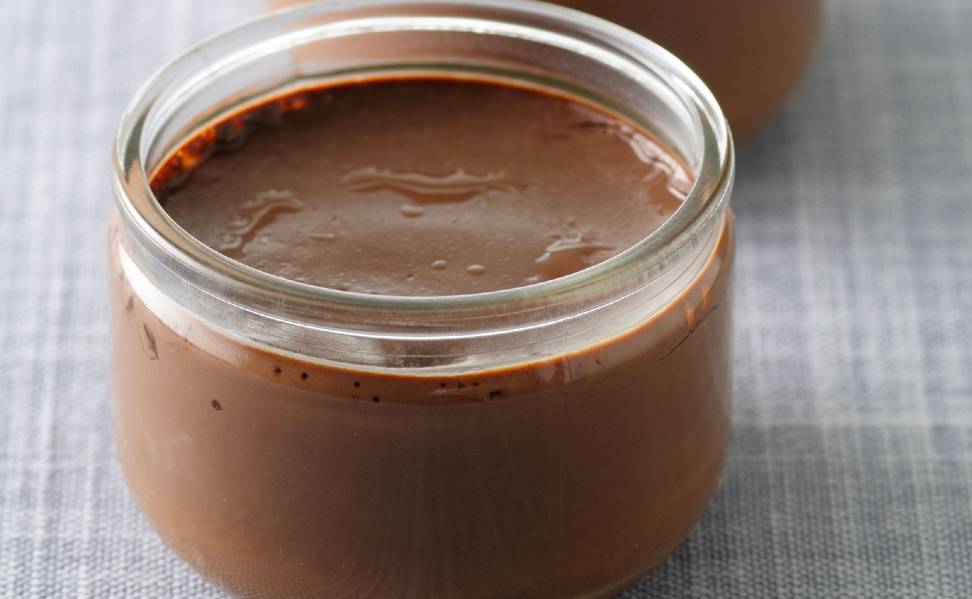 ---
March 20, 2020
AlloCiné Kids is coming to your home: choosing a movie will become child's play
AlloCiné Kids will allow parents to search by several criteria:
by age group (from 3 years, 6 years, 10 years, 12 years)
by theme according to your desires (escape, family laughter, prince and princess)
by requirement (zero violence, ecology, learning story)
by gender or decade
FOOD ANTI-SPILLAGE: what about expiration dates!
In this period of confinement and sometimes dietary restrictions with stores not always well stocked, this article on the Nutrition site, summarizes the foods that we can consume after the expiry dateUseful when we have to restrict the exits to go shopping for food.
---
A FAST, QUICK AND ECONOMICAL CHILDHOOD DESSERT: EGGS WITH MILK
For 6 to 8 people
1/2 l milk
3 eggs
75 gr of sugar
Flavour (1 teaspoon of liquid vanilla or 1 sachet of vanilla sugar)
Cooking time: about 25 minutes in a bain marie
Preheat the oven (th. 6 or 180°) . Boil the milk with the sugar. In a salad bowl, beat the whole eggs. Gradually pour the boiling milk while stirring well. Add the perfume. Pour into a porcelain dish or ramekins and put the dish ( or ramekins) in a hot water bath. Cook for 20 to 25mn (as soon as the top starts to take color). Between 6 and 8 individual ramekins for 1/2l of milk.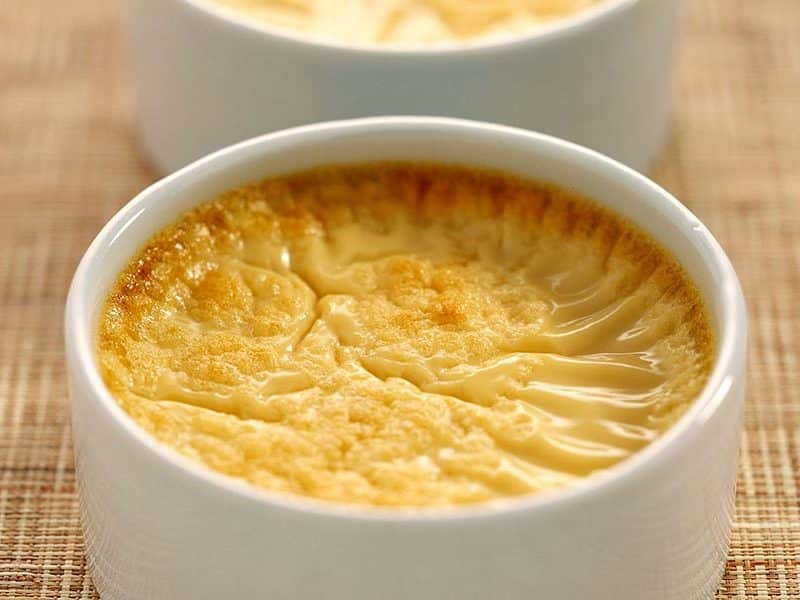 Small ideas in bulk to get organized at home
Early childhood specialists advise us to structure the children's day with a schedule - to be respected as much as possible - (a more complicated one to set up with toddlers)
We are in an exceptional and unprecedented situation: offer your children and teenagers the opportunity to keep a small diary or journal. This will be an excellent writing exercise and an opportunity for them to express how they feel about being confined at home.
Make a table with activities and tasks Hopefully (let's be optimistic), this will continue after...
Let's support independent booksellers (put at risk with this Coronavirus crisis) by ordering our books from sites like lalibrairie.com
A great Podcast for children "The Odysseys" (7 to 12 years old)
It was thought and produced by Laure Grandbesançon (radio columnist and producer). Each Podcast lasts between 10 and 20 minutes, depending on the theme. Some are linked to school programs. A fun way to make them revise their classics.
The discovery of the Lascaux Cave
the life of Socrates
Merlin and the creation of the round table
Investigating the Man in the Iron Mask
Investigating the Loch Ness Monster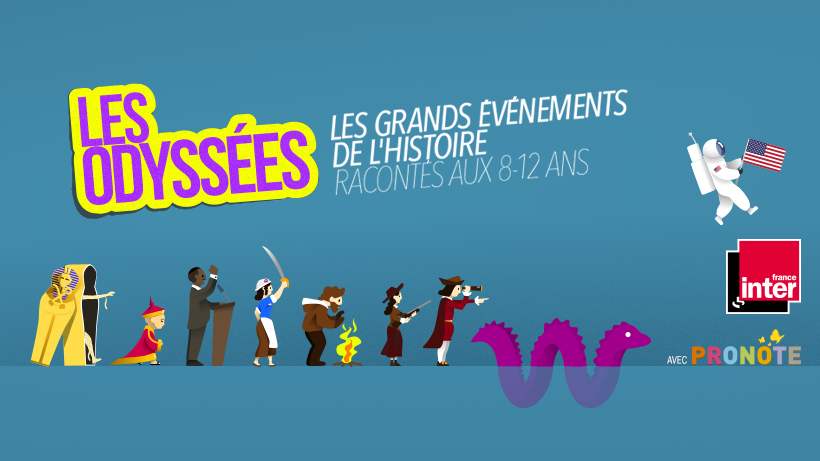 A nice show to watch with pre-teens.
"Anne with an E" : an adaptation of the story of a little orphan girl on Prince Edwards Island. It's the story of an

a spirited, self-assured young orphan girl who comes to live with an old maid and her brother. Based on the novel. "

Anne

...The House of Green Gables."

From 12/13 years old
30 episodes / 3 seasons on Netflix
An idea for a movie to watch with teenagers...
Imitation Game (on Prime Video): a beautiful film about war, tolerance and the creation of Artificial Intelligence and the computer. A film that will allow you to exchange with your children on important subjects.
At snack time: the French toast recipe
Brioche or bread from the day before yesterday
2 eggs
2 glasses of milk
2 tablespoons powdered sugar
1 sachet of vanilla sugar
The recipe In a frying pan with a little butter, brown the slice of bread (or brioche) and sprinkle with sugar (so that it caramelizes a little) before turning it over.
Family Cooking: The Simple Pizza Pasta Recipe
300 gr of T45 or double flour 0
3 tablespoons of olive oil
1 sachet of baker's yeast
15cl warm water
1 small tablespoon of sugar and a little salt
The recipe Mix the warm water and baker's yeast, then mix all the ingredients together. Form a ball and leave it to rest for 10 minutes in the refrigerator. Spread the ball of dough in the shape of your choice. Cover it with tomato sauce and then with the ingredients of your choice. Bake for 10 to 15 minutes max. at 220° (preferably convection oven).
Family cooking (continued): how about homemade fresh pasta?
Proportion: 100gr of flour for 1 egg (to be multiplied according to the number of people)
The recipe Mix the flour and the egg, form a ball and let it rest for 10 minutes in the fridge. Spread the dough with a rolling pin or with a floured glass bottle about 1cm thick. Roll and cut (to obtain tagliatelle) and give it the shape of your choice.
(Source the show "Grand bien vous fait" by Ali Rebeihi on France Inter (to listen to in Replay)