- Theater -
A classic of the Spanish Golden Age to discover
For all, from 11 years old
The fair of Madrid
WE LOVE : a classic of 16th century Spanish literature to discover
AGE : for all from 11 years old
DATE :

until April 30, 2023

HOURS: Tuesday - Saturday: 7pm; Sunday: 4pm
DURATION: 1h20
LOCATION: Théâtre du Lucernaire (Paris 6e)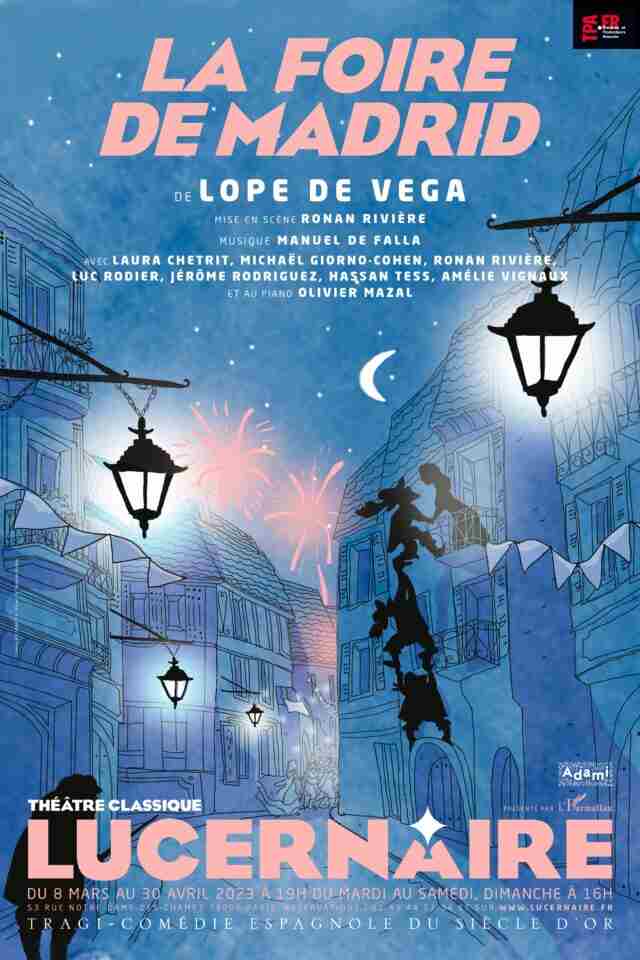 A play by Lope de Vega (the greatest playwright of the Spanish Golden Age - 16th century) who inspired Molière to write The School for Women
The pitch of "The Madrid Fair"In the Madrid of the 16th century, a group of young people stroll through the fair. They share their time between gallantry and petty theft. A couple stands out: Leandro and Violante. Their love at first sight leads them into a whirlwind of misunderstandings and intrigues...
"Las Ferias de Madrid" was written in 1587 or 1588. It plunges us into the Madrid of the Renaissance. In France it has never been performed, and yet it clearly inspired Molière's "L'École des Femmesof which some scenes are almost transposed. It is amusing to see that Molière and then Marivaux drew heavily on Lope de Vega's plays, which made the French public familiar with his style and made it easy for us to understand his codes and comic devices.
On stage, 7 actors and 1 pianist on a music of Manuel de Falla
Felix Lope de Vega Carpio (1562-1635) is considered one of the major poets and playwrights of the Spanish Golden Age. Nicknamed by Miguel de Cervantes "the Phoenix, the monster of nature", he was an extremely prolific author: he would have written about 3000 sonnets, 9 epics, novels, 1800 secular plays, 400 religious dramas, numerous interludes...

Free seating
We advise you to arrive about 20 minutes before the start of the performance so that you can be seated at the place of your choice
Find the list of our reviews
- Very good show
Written by Anne Ziller, on 25-04-2023
The actors' performance, the staging and the costumes: everything was gathered for the pleasure of the spectators.
Ideas for outings with teenagers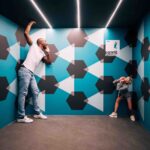 BOOK ON LOVE: the most offbeat family experiences - Your photos will...