- FREE -
July 19 to August 20, 2023
WE LOVE : a film under the stars, we love it!
AGE For the whole family (depending on the program)
DATE: July 19 to August 20, 2023
PLACE : prairie of the triangle (at la Villette - Paris 19e)
FREE for all
DECKCHAIR AND BLANKET : rental possible for 7€
VOST all films are in original version with subtitles
Open-air cinema program >> 33rd edition
On the program this year, La Villette open-air cinema honors team spirit and the collective: bands of friends, gangs, families, tribes ...and It's always free.
Let's not forget that next year, La Villette will be living to the rhythm of the Paris 2024 Olympic and Paralympic Games!
Beginning of the sessions 22h30
Wednesday, July 19 - MISS PEREGRINE AND THE LITTLE ONES - Tim Burton - 2016 - 2h03 - All audiences / with warning - Ever since he was a child, Jacob has listened with admiration to his grandfather's fabulous tales. His adventures take place in an institution for "special" children, where he was sent by his parents during the Second World War...
Thursday, July 20 - PARASITE - Bong Joon Ho - 2019 - 2h12 -All audiences / with warning - Ki-taek and his family are unemployed, living in a cramped, unsanitary basement apartment. One day, their son manages to get himself recommended to give private English lessons to the Park family, a wealthy family. It's the beginning of an uncontrollable spiral... Palme d'or 2019 at the Cannes Film Festival
Friday, July 21 - IN BODY - Cédric Klapisch - 2022 - 1h58 - Elise, 26, is a great classical dancer. She is injured during a performance and learns that she will no longer be able to dance. From then on, her life is turned upside down. Through encounters and experiences, she becomes close to a contemporary dance company and discovers a new way of dancing.
Friday, July 21 - SUNDAY LUNCH - Céline Devaux - 2015 - 14 mn - It's Sunday. Over dinner, Jean observes the members of his family. They ask him questions without listening to his answers, give him advice without following it, caress him and slap him. It's normal, it's Sunday lunch...
Saturday, July 22 - THE THREE BRIGANDS - Hayo Freitag - 2007 - 1h19 - Three wicked robbers spend their time robbing stagecoach passengers and destroying the carriages... Heartless and unscrupulous, they stop at nothing until the day when the only occupant of the stagecoach is Tiffany, a little orphan girl... Based on the book by the famous illustrator Tomi Ungerer, which we adore!
Sunday, July 23 - SOME LIKE IT HOT - Billy Wilder - 1959 - 1h56 - Chicago 1929. Joe and Jerry, two out-of-work jazz musicians, get a contract for the Valentine's Day ball, but they become the only witnesses to a settling of scores between two gangs. The leader of one of them wants to eliminate them... A cult film starring Marilyn and Tony Curtis.
Beginning of the sessions 10:15 pm
Wednesday, July 26 - ANTOINETTE IN THE CEVENNES - Caroline Vignal - 2020 - 1h37 - Antoinette has been waiting months for summer and the promise of a romantic week with her lover, Vladimir. So when he cancels their vacation to go hiking in the Cévennes with his wife and daughter, Antoinette sets off in his footsteps! But when she arrives, there's no Vladimir - only Patrick, a donkey with whom she's going to form a great team.
Thursday, July 27 - ARTE DOES ITS KARAOKE! -ARTE goes live and invites you to take part in its giant Karaoke hosted by the explosive Aline Afanoukoé. Come and sing along, hum along or let your hair down to the greatest standards of French chanson, international pop and rap, not forgetting some great opera arias. Team spirit also comes from singing!
Friday, July 28 - FIRST COW - Kelly Reichardt - 2021 - 2h01 - In early 19th-century Oregon, Cookie Figowitz, a humble cook, befriends King-Lu, a Chinese immigrant. Soon, the two are working together on a thriving business...
Friday, July 28 -TUESDAY - Charlotte Wells - 2015 - 11 mn -
Every Tuesday, 16-year-old Allie stays at her father's place and wants this week to be no different. During the day, she faces awkward encounters with family and friends before arriving at her father's apartment, where her routine is shattered by the silence of an empty house...
Saturday, July 29 - LES MISÉRABLES - Ladj Ly - 2019 - 1h44 - All audiences with warning - Stéphane, just arrived from Cherbourg, joins the anti-crime brigade in Montfermeil, 93. He meets his new team-mates, Chris and Gwada, two experienced 'Bacqueux'. When they find themselves overwhelmed during an arrest, a drone films their every move...
Sunday, July 30 - IT'S HAPPENED NEAR YOU - Remy Belvaux, André Bonzel and Benoît Poelvoorde - 1992 - 1h32 - Prohibited for minors under 12 - A TV crew follows in the footsteps of a bloodthirsty killer who preys on middle-class and elderly people. But little by little, the journalists become involved in Ben's crimes...
Beginning of the sessions 10 pm
Wednesday, August 2 - DRUNK - Thomas Vinterberg - 2021 - 1h57 - Four friends decide to put into practice a Norwegian psychologist's theory that humans are born with a blood alcohol deficit. With scientific rigor, each takes up the challenge, hoping that their lives will be all the better for it! While the results are initially encouraging, the situation quickly spirals out of control...
Thursday, August 3 - OUT OF STANDARDS - Eric Toledano, Olivier Nakache - 2019 - 1h53 - For the past 20 years, Bruno and Malik have lived in a world apart: that of autistic children and teenagers. Within their two respective associations, they train young people from disadvantaged neighborhoods to care for these "hyper-complex" cases. An extraordinary alliance for extraordinary personalities.
Friday, August 4 - DUNKERQUE - Christopher Nolan - 2017 - 1h46 - In May 1940, some 400,000 British, Canadian, French and Belgian soldiers found themselves surrounded by German troops in the Dunkirk pocket. Operation Dynamo is launched to evacuate the British Expeditionary Force (CEB) to England. British soldiers, pilots, sailors and civilians were mobilized. Three soldiers, Tommy, Gibson and Alex, manage to embark under the bombardments, with a little cunning and luck. But another journey awaits them: the crossing of the English Channel...
Friday, August 4 - SON OF THE WOLF - Lola Quivoron - 2015 - 23 mn - In a former military fort, Johnny, a young boy, learns to train and dominate Iron, his first attack dog.
Saturday, August 5 - LES PROIES - Sofia Coppola - 2017 - 1h33 - The Civil War has been going on for several years. While hiking in the woods, a little girl comes across a wounded soldier from the opposing camp. She decides to take him home to a boarding school for young girls. Instead of reporting him to the authorities, Miss Martha offers him shelter and bandages his wounds. But the atmosphere soon becomes tense and dangerous rivalries erupt...
Sunday, August 6 - WHEN THE CITY SLEEPS - John Huston - 1950 - 1h48 - Doc, a criminal mastermind fresh out of prison, has come up with a new plan to rob a jewelry store for a million dollars. To pull off the job, he hires safe-breaker Louis, chauffeur Gus, henchman Dix Handley and Emmerich to finance the operation. Will the team pull it off?
Beginning of the sessions 21h45
Wednesday, August 9 LA PETITE BANDE - Pierre Salvadori - 2022 - 1h48 - Cat, Fouad, Antoine and Sami, four 12-year-old schoolboys, embark on a crazy project: blow up the factory that has been polluting their river for years. But the newly-formed gang often disagrees...
Thursday, August 10 - A FAMILY AFFAIR - HIROKAZU Kore-Eda - 2018 - 2h01 - Returning from yet another shoplifting expedition, Osamu and his son take in a 5-year-old girl on the street who appears to be on her own. Initially reluctant to take the child in for the night, Osamu's wife agrees to look after her when she realizes that her parents are abusing her. Despite their poverty, the little girl finds a real cocoon of tenderness in this unusual family.
Friday, August 11 - LE MANS 66 - James Mangold - 2019 - 2h33 - In the 1960s, Ford and Ferrari wage a merciless war against each other. Henry Ford II takes over his grandfather's family business with the aim of imposing American cars on the European market. Hired by Ford, the visionary Carroll Shelby and his British driver Ken Miles must build a new automobile that will dethrone the Ferrari at the 1966 Le Mans competition... Based on a true story.
Friday, August 11 - THE MARCH FROM PARIS TO BREST - Vincent Le Port - 2021 - 7 mn - Maverick Mitchell, a young flying prodigy unappreciated by his superiors, joins the renowned U.S. Naval Aviation school, Top Gun, to perfect his aerial combat techniques. He falls in love with a female instructor while competing for the title of best pilot...
Saturday, August 12 - TOP GUN - Tony Scott - 1986 - 1h51 - Maverick Mitchell, a young flying prodigy who is disliked by his superiors, joins Top Gun, the renowned U.S. Naval Aviation school, to perfect his aerial combat techniques. He falls in love with a female instructor while competing for the title of best pilot...Attention ... cult film!
Sunday, August 13 - THE SEVEN MERCENARIES - John Sturges - 1961 - 2h09 - Terrorized by Calvera and his band of ruthless bandits who plunder their crops, the inhabitants of the village of Ixcatlan in Mexico decide to call in mercenaries for protection. Seven mercenaries are plunged into a merciless battle. Attention ... cult film!
Beginning of the sessions 9:30 pm
Wednesday, August 16 - POLISSE - Maïwenn - 2011 - 2h07 - All audiences with warning - In Paris, Melissa, a photographer, comes to report on the Brigade de Protection des Mineurs, the BPM. Incest and pedophilia, abuse, kidnapping, teenage prostitution, ordinary misery, forced marriage. As a counterpoint to these daily tragedies, personal events unfold in the lives of the cops, who are under great strain, between laughter and outbursts.
Thursday, August 17 - TEENAGERS - Sébastien Lifshitz - 2020 - 2h16 - Emma and Anaïs are inseparable, yet everything pits them against each other. From the time they are 13 until they come of age, five years of life are turned upside down. Through this chronicle of youth, the film also paints a portrait of France over the past five years.
Friday, August 18 - PUBLIC ENEMIES - Michael Mann - 2009 - 2h20 - Based on the true story of John Dillinger, an unparalleled bank robber who went on the rampage in 1930s America. Put forward as public enemy number 1 by FBI boss John Edgar Hoover, Dillinger was relentlessly pursued by Melvin Purvis, one of the most effective federal agents.
Friday, August 18 - DEATH TO CODES - Léopold Legrand - 2018 - 14 mn - An ambulance speeds through the night: an elderly man has lost consciousness in his home. But the paramedics come up against a door secured by an access code and a distraught woman...
Saturday, August 19 - OCEAN'S ELEVEN - Steven Soderbergh - 2002 - 1h57 - After two years in prison in New Jersey, Danny Ocean is free again, and is about to pull off a coup that seems impossible to pull off: robbing the Bellagio, Mirage and MGM Grand casinos at the same time, with a cool $150 million at stake. He also wants to recover his beloved Tess, stolen from him by Terry Benedict, the owner of these three sumptuous Las Vegas gambling establishments.
Sunday, August 20 - WEST SIDE STORY - by Steven Spielberg - 2021 - 2h36 - On New York's West Side, two gangs clash: the Jets, white Americans led by Riff, and the Sharks, Puerto Rican immigrants led by Bernardo. At a ball, Bernardo's sister Maria meets Tony, the former leader of the Jets. As they fall in love, the rivalry between the two clans escalates... Attention ... cult film!
Archive - Summer 2022 program
Saturday, July 23rd - THE ARISTOCHATS by Wolfgang Reitherman With children
Thursday, July 28 - BIRTH OF THE OCTOPUSES - by Céline Sciamma -With teens
Friday, July 29 - BILLY ELLIOTT - Stephen Daldry With children and pre-teens
Thursday, August 11 - EDEN - Mia Hansen-Løve-2014 -2h11 With teens
Thursday, August 18 - GIRL - Lukas Dhont -With teens
Saturday, August 20 - HIGH HEELS - Pedro Almodovar With teenagers
Sunday, August 21 - WEST SIDE STORY - Robert Wise and Jerome Robbins With children
Cinema for young audiences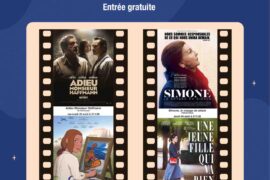 August 23, 24, 26, 27, 2023
The news in Paris this month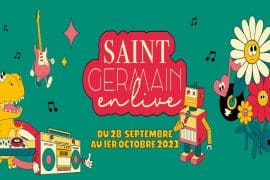 September 28 to October 1, 2023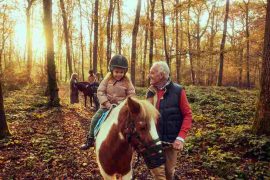 June 3, 2023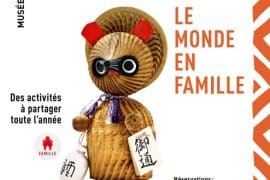 At All Saints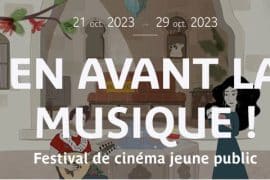 October 21 to 29, 2023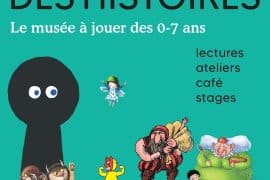 RESERVE FOR THE STORYHOUSE WE LOVE: a place where little ones can...