From July 20 to August 21, 2022
WE LOVE : a movie under the stars, we love it!
AGE For the whole family (depending on the program)
DATE: July 20 to August 21, 2022
PLACE : prairie of the triangle (at la Villette - Paris 19e)
FREE for all
DECKCHAIR AND BLANKET : possbble rental for 7?
VO all films are in original version with subtitles (except for The Aristochats)
Open Air Cinema Program >> Summer 2022
The open-air cinema at La Villette celebrates dance this year. On the program, disco, classical, aquatic dance, electro or tap dance... It's always free.
Beginning of the sessions 22h30
Wednesday, July 20 - FLASHDANCE - Adrian Lyne -1983 -1h35 ? Alex Owens lives in Pittsburg. By day, Alex works as a welder in a factory. At night, she performs in a cabaret. Alex's real passion is dancing! She trains hard, in the secret hope of breaking through and changing her life...
Thursday, July 21 - PLAY- Ballet by Alexander Ekman -2017 -1h45 ? A show with communicative energy, Play mixes dance, theater, music and song in a festive spirit, sometimes burlesque, full of humor and not without depth!
Friday, July 22 - PULP FICTION - Quentin Tarantino -1994 -2h36-Prohibited under 12 years old ? The bloody and burlesque odyssey of small thugs in the jungle of Hollywood through three stories that intertwine.
Saturday, July 23rd - THE ARISTOCHATS - Wolfgang Reitherman -1971 -1h19 ? The famous Walt Disney cartoon. Paris, 1910. Madame de Bonnefamille, an eccentric millionaire, lives alone surrounded by her cats. One day, she invites her notary to bequeath her entire fortune to her four-legged friends...
Sunday, July 24 - THE LADIES OF ROCHEFORT -Jacques Demy -1967 -2h08 ? Delphine and Solange are two twins, 25 years old, charming and witty. Delphine, the blonde, gives dance lessons and Solange, the redhead, gives music theory lessons.
Beginning of the sessions 10:15 pm
Wednesday, July 27 - COLD WAR ? Pawel Pawlikowski-2018 -1h29 ? During the Cold War, between Stalinist Poland and the bohemian Paris of the 1950s, a freedom-loving musician and a passionate young singer and dancer live an impossible love in an impossible time...Prix de la mise en scène at the 2018 Cannes Film Festival
Thursday, July 28 - BIRTH OF THE OCTOPUSES - Céline Sciamma -2007 -1h25 ? three 15 year old girls who hardly know each other spend their summer in total boredom. In the secret locker room of the synchronized dance club, their destinies cross and desire arises...
Friday, July 29 - BILLY ELLIOTT - Stephen Daldry -2000 -1h52 ? Billy, eleven years old, practices boxing like all the boys of his age, even if he is not very gifted for this sport. He discovers by chance that he dances well and especially that he likes it! He will then work hard to integrate the Royal Ballet School and especially convince his father and his brother that boys can also dance!
Saturday, July 30 - SATURDAY NIGHT FEVER - John Badham -1978 -1h53 ? Crushed by the shadow of an older brother who has become a priest, Tony wears out his days as an errand boy. But every Saturday night, dressed in sequins, he becomes the king of "2001", his favorite nightclub! With Stéphanie, he decides to participate in a dance contest...
Sunday, July 31 - THE RED SLIPPERS - Michael Powell, Emeric Pressburger -1949 -2h13 ? Victoria Page, a young ballerina full of ambition, joins the Lermontov Ballet. Julian, a young composer, also joins the troupe. But the tyrannical director pushes Victoria to identify herself with the heroine of the ballet "The Red Slippers". She sacrifices everything. Even her love for Julian...
Beginning of the sessions 10 pm
Wednesday, August 3 - HAND IN HAND - Valérie Donzelli -2012 -1h24 ? When Hélène Marchal and Joachim Fox meet, they each have very different lives. Hélène is the director of the prestigious dance school at the Opéra Garnier. Joachim is an employee of a provincial mirror maker. But a strange force unites them. To the point that, without being able to understand how or why, they can no longer separate...
Thursday, August 4 - THE BIG BALL - Laetitia Carton -2018 -1h29 ? This is the story of a ball. A big ball. Every summer, more than two thousand people flock from all over Europe to a corner of the French countryside. For 7 days and 8 nights, they dance again and again, losing track of time, braving their fatigue and their bodies. It turns, it laughs, it twirls, it cries, it sings. And life pulses!
Friday, August 5 - BLACK SWAN - Darren Aronofsky -2011 -1h48 ? Nina, a young dancer, is ready to do anything to get the lead role in Swan Lake with the New York City Ballet, directed by the ambiguous Thomas Leroy. But she soon finds herself confronted by the beautiful and sensual new recruit, Lily...
Saturday, August 6 - THE ARTIST - Michel Hazanavicius -2011 -1h40 ? Hollywood, 1927. George Valentin is a silent film star. His producer, Al Zimmer, invites him to a screening where he meets Peppy Miller, a new actress. The two actors like each other at once, but George refuses to commit himself. Talking movies appeared, but convinced that this technology had no future, George produced his own silent film. At the same time, Peppy becomes the new star of the moment...
Sunday, August 7 - HELLO SADNESS - Otto Preminger -1958 -1h34 ? A carefree high school girl spends the summer of her 17th year in a beautiful villa on the French Riviera with her father Raymond, a rich and attractive widower in his forties. The arrival of Anne, her father's new companion, upsets their carefree balance.
Beginning of the sessions 21h45
Wednesday, August 10 - IF IT WAS LOVE - Patric Chiha -2020 -1h22 ? They are fifteen young dancers, from different origins and backgrounds. They are on tour to dance Crowd, a play by Gisèle Vienne about the raves of the 90s. Following them from theater to theater, we discover their work and their strange and intimate relationships.
Thursday, August 11 - EDEN - Mia Hansen-Løve-2014 -2h11 ? In the early 90's, the French electronic music scene is in full swing. Paul, a DJ, takes his first steps in the Parisian night scene and creates with his best friend the duo "Cheers". They find their public and play in the biggest clubs of the capital. It is the beginning for them of a euphoric, dizzy, dangerous and ephemeral rise...
Friday, August 12 - DANCER IN THE DARK - Lars Von Trier -2000 -2h21 ? Selma Jezkova, a Czech immigrant and single mother, works in a factory in the American heartland. She finds her salvation in her passion for music, especially the songs and dances of the great Hollywood musicals. But Selma loses her eyesight and her son Gene will suffer the same fate unless she manages to save enough money to pay for an operation.
Saturday, August 13 - EYES WIDE SHUT - Stanley Kubrick -1999 -2h40 ? William Harford, a handsome and brilliant doctor, leads a peaceful family existence until the day his wife, Alice, confesses to him that she has had the desire to cheat on him. Obsessed by this revelation, the doctor loses himself in the night of all fantasies.
Sunday, August 14 - LIFE IS BEAUTIFUL - Frank Capra -1948-2:09 ? The death of his father forces George Bailey to take over the family business of building loans, which allows the poorest people to find housing. He comes into conflict with the richest man in town, who tries to ruin his efforts. On Christmas Eve, desperate and on the verge of bankruptcy, he considers suicide. Then, Heaven sends a second-class angel, Clarence, to his side. In order to earn his wings, he must help him get out of this bad situation...
Beginning of the sessions 9:30 pm
Wednesday, August 17 - GRISGRIS- Mahamat- Saleh Haroun -2013 -1h40 ? Grigris may have a paralyzed leg, but he has optimism in his body! The young Chadian often goes to discotheques, where he excels on the dance floor to the point that, despite his handicap, he would like to become a professional dancer! But his dream is shattered when his uncle falls seriously ill and he cannot pay the medical expenses. To save him, he decides to work for gasoline smugglers.
Thursday, August 18 - GIRL - Lukas Dhont -2018 -1h46 ? Lara, 15 years old, dreams of becoming a star dancer. With the support of her father, she throws herself into this quest for the absolute. But this body does not bend so easily to the discipline imposed by Lara, because she was born a boy. Golden Camera, Cannes 2018
Friday, August 19 - THE LOVED ONES - Christophe Honoré -2011 -2h19 ? From the Paris of the sixties to the London of the 2000s, Madeleine and then her daughter Vera come and go around the men they love. But not all eras allow for a light-hearted experience of love.
Saturday, August 20 - HIGH HEELS - Pedro Almodovar -1992 -1h55 ? After years of absence, Becky Del Paramo, a famous pop singer of the 1960s, returns to Madrid. She finds her daughter, Rebeca, married to one of her former lovers, Manuel. Becky soon realizes that Rebeca's marriage is a wreck, especially when Manuel proposes that they resume their old relationship! One night, Manuel is murdered.
Sunday, August 21 - WEST SIDE STORY - Robert Wise and Jerome Robbins-1962 -2h33 ? of Polish and Irish origin, to the Sharks, Puerto Ricans eager to take the place of the Jets in the city streets. An ex of the Jets, Tony, falls under the spell of Maria, the sister of the Sharks chief. This romance will set the world on fire.
Archive - Summer 2021 Programming
Friday, July 16 - MARIE ANTOINETTE by Sofia Copola With teens
Saturday, July 17 - DILILI by Michel Ocelot With children
Saturday, July 24 - THE WIND RISES by Hayao Miyazaki With children
Friday, July 30 -CYRANO DE BERGERAC by Jean Paul Rappeneau With pre-teens / teens
Saturday, July 31 - FIRST MAN: THE FIRST MAN ON THE MOON by Damien Chazelle With teenagers
Thursday, August 5 - AMY by Asif Kapadia With teenagers
Saturday, August 14 - INVICTUS by Clint Eastwood With teens
Sunday, August 22 - AMADEUS of Milo? Forman With pre-teens and teens
Cinema for young audiences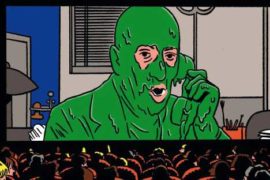 To make discover great classics to the youngest - Wednesday + Sunday + vacations...
The news in Paris this month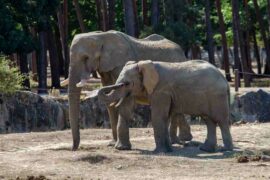 April 9 and 10, 2023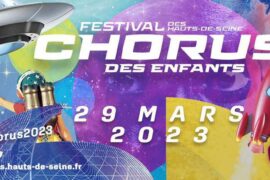 March 29, 2023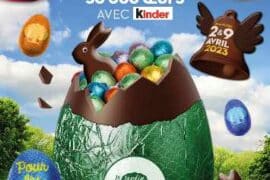 April 2 and 9, 2023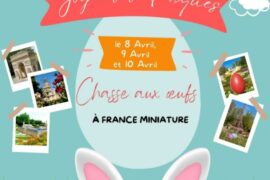 April 8, 9 and 10, 2023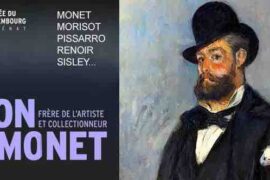 From 8 years old ? In March and April