Our itinerary to visit Paris in five days
with young children (0/6 years old)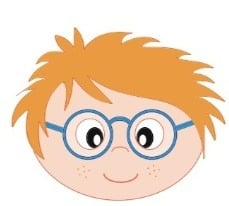 What to see, what to do during a 5-day stay in Paris with small ? We offer you a 5-day itinerary - to be adapted of course according to the desires of each - which includes activities for young children (the Grande Galerie de l'Evolution, the Cité des Sciences, Disneyland...) with more touristy walks to discover Paris and its essentials. An itinerary that should please the whole family.
For those who have already been to Paris and are looking for other ideas, take a look at our "Paris with 0/6 years ".
Follow the guide and enjoy your stay in Paris!
Eiffel Tower, Aquarium, Champs-Elysées, Tuileries, a museum maybe, Cruise on the Seine
Ile de la Cité, Pompidou center, Marais, Luxembourg garden or Paris bus tour
Louvre, Jardin des Plantes, Latin Quarter
Montmartre, the Villette, Canal Saint-Martin
Disneyland