Fun and original tour of the Marais, with a troupe of actors
Departure in the heart of the Marais - Métro Pont-Marie (Paris 4e)
* Choose the rates "child operation" and "adult operation". to benefit from the 20% discount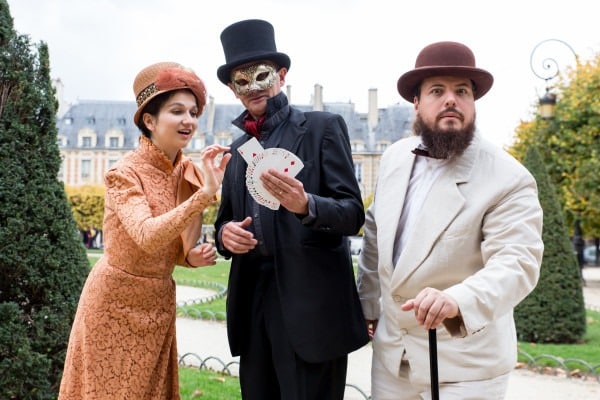 Ideal for families, from 7 years
WE love : an original way to discover the Marais district
The +:  a playful and original visit animated by a troop of actors
Or : the Marais district and in particular the Place des Vosges
WHEN:  2 Sundays a month at 11am (some extra dates on public holidays or during school holidays)
DURATION: 1:30
FREE for children under 8 years old
What we like with the show: Magic of the Marais
The magic of the Marais is a fun and festive show with 3 great actors which offer an instructive and surprising journey in this old district of Paris which is rich in anecdotes and beautiful stones
In cheerful and original atmosphere, we discover the history of the Marais
The Marais district otherwise!
Rates: take advantage of our offer: - 20% on all tickets
€ 22.40 the ticket adult instead of 28 €
€ 17.60 the ticket child (8/13 years old) instead of 22 €
Free for children under 8 years old
* Choose the rates "child operation" and "adult operation". to benefit from the 20% discount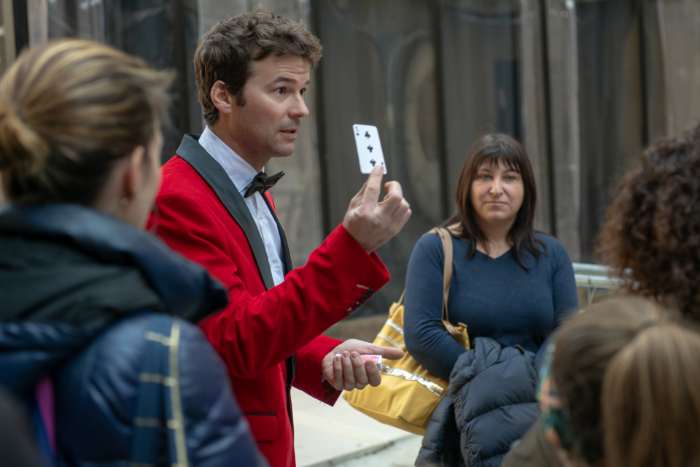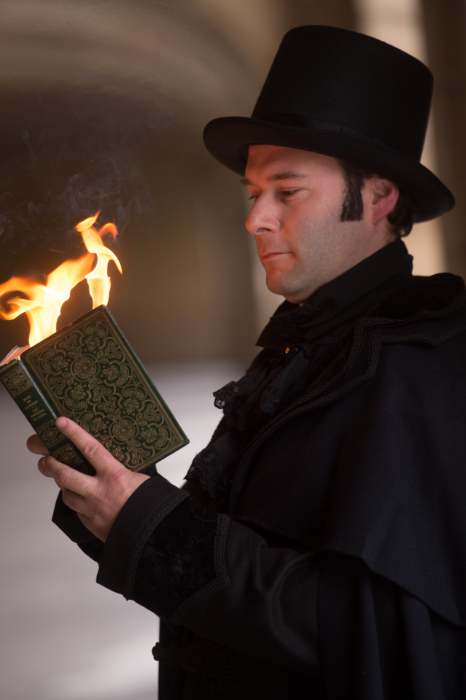 Frequently Asked Questions
How long is the visit?  1h 30
What does this tour show? This is a theatrical tour animated by actors
Is access easy for people with reduced mobility?  No, this tour is not accessible for wheelchairs.
From what age can the visit interest children? In our opinion, from 12 years old.
Is the ticket dated?  Yes, you choose when booking the day and time of your visit.
Is the ticket refundable?  No, this benefit can not be refunded.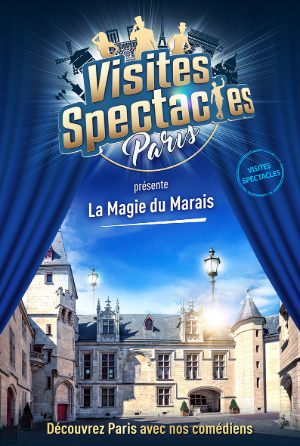 Other playful visits of the Marais :
Puzzle Walk in the Marais With your logbook, set off on an unusual treasure hunt. Ideal from 7/8 years old. Take advantage of our reduced rate.
When Street Art tells about the Swamp Street Art works are a pretext to tell the history of France and its kings (such as Philippe-Auguste, Charles VI, Henri II or Louis XIV), the history of the Marais and its emblematic monuments. From 8 years old.
The Secrets of the Marsh escape game. : an Escape Game in the Marais to discover, in a playful way, the Marais district. Ideal with teenagers. Take advantage of our reduced rate.
And also in the neighborhood: