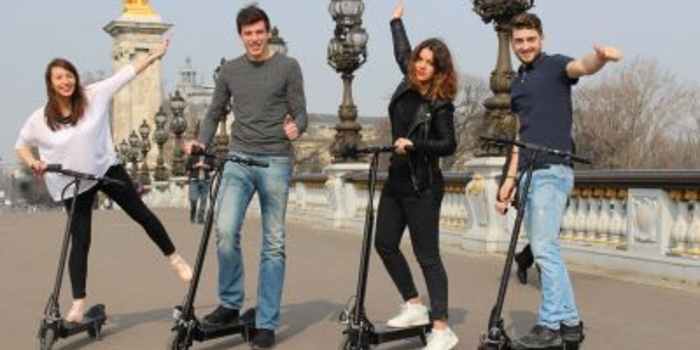 WE love
to see Paris differently without getting tired and at your own pace
Age : 
from 12 years
When: 
7 jours/7, même les jours fériés (pas le lundi hors vacances scolaires)
Or ? :
  2 places: Quai Saint-Michel (Paris 6th) or near the Eiffel Tower (7th)
Rate : 
Promo: -20% with Familin'Paris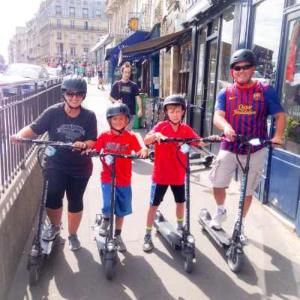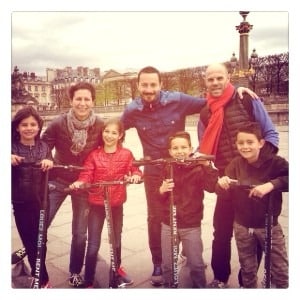 Take advantage of our rates at -20% in Rent & Go agency
1 hour to 12 € instead of 15 €by scooter
2 hours to 20 € instead of 25 €by scooter
3 hours to 24 € instead of 30 €by scooter
Supplement of 2 € per scooter, if you choose to return the scooters in the shop where you did not take it at the start
jours et Horaires d'ouverture :
Vacances scolaires  de la zone C: ouvert tous les jours de 10h30 à 19h30
Ouvert tous les jours fériés
Novembre à fin février (hors période de vacances scolaires) : ouvert du mardi au dimanche de 10h30 au 19h30 (fermeture le lundi  )
Mars à fin octobre : ouvert tous les jours de 10h30 à 19h30
To take advantage of the discount, fill out the coupon below. You will be asked during your visit at Rent & Go.
The 3 courses recommended in an elective scooter
The 1-hour ride in an electric scooter
St. Michael's Square
Notre-Dame cathedral
Square of the Louvre
The pyramid of Louvre
Tuileries garden
concord
Orsay Museum
Pont des Arts
The 2-hour electric scooter ride
St. Michael's Square
Notre-Dame cathedral
Square of the Louvre
The pyramid of Louvre
Tuileries garden
concord
Alma's bridge
Eiffel Tower
Alexandre III Bridge
Orsay Museum
Pont des Arts
The 3-hour electric scooter ride
place Saint-Michel
Notre-Dame cathedral
Bastille's Place
Place des Vosges
Square of the Louvre
The pyramid of Louvre
Tuileries garden
concord
Champs-Elysees low
Champs-Elysées top
Trocadero
Eiffel Tower
Champs de Mars
Alma's bridge
Alexandre III Bridge
Orsay Museum
Pont des Arts