Paris in the time of the alchemists and the Templars
-10% discount with code FAMILINPROMO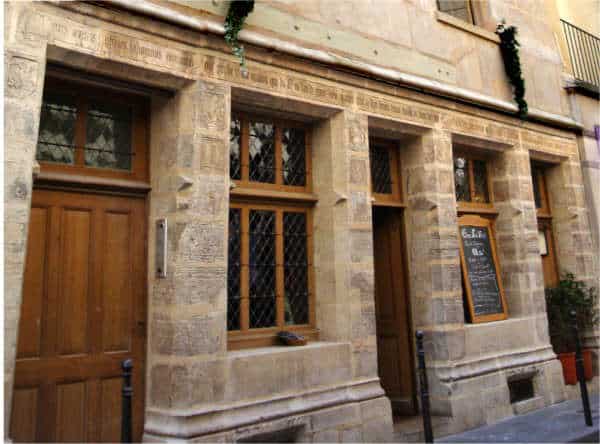 THE "FANTASY AND MYSTERY GAMBLING" TOUR.
You like Harry Potter, cabalistic signs, esotericism, secrets and mysteries: you will relive the Paris of the alchemists, the cursed kings and the philosopher's stone. And above all, you will take a new look at the historic district of Ile-de-la-Cité.
During this visit, the guide will decipher the symbols hidden on famous Parisian monuments such as the St Michel fountain, the Notre Dame cathedral or the Saint Jacques tower.
He will introduce you to the secrets of alchemy by having you draw on the ground, with chalk, the main signs explaining the quest for the Philosopher's Stone.
He will tell you the legend and the story of Nicolas Flamel, the famous alchemist present notably in Harry Potter. You will discover his place of residence in Paris and the oldest facade dedicated to him.
You will follow in the footsteps of the Templars through their trials and rites to a small church and its portal, where you will discover the baphomet, an idol venerated by the Templars.
  USEFUL INFORMATION
the Wednesday at 2pmthe Saturday at 11am and Sunday at 2pm
duration : 1h30 for a course of about 2km (on foot)

 

Age from 8 years old
Meeting place : place Saint-Michel (metro Saint-Michel, line 4 or RER C)
District : Ile-de-la-Cité and surroundings
20 to 25 participants per visit
In French
TARIFFS OF THE INDIVIDUAL VISIT
Adult price: 17,10€ instead of 19 €
Child rate (under 12 years old) : 8,55€ instead of 9,50 €
the reduction applies at the time of booking
Free for children under 4
PRIVATIZATION OF THE "FANTASY AND MYSTERY GAMBLING" TOUR.
This visit can be done in privatization for 1, 2 or 3 families (according to the number of children)
  12 people max. (adults and children)
FOR SCHOOLS, YOUTH HOUSES, AERATED CENTERS ...
For group rates and request for quotation: Contact us by email
For schoolchildren: primary school students, middle school students, high school students,
For leisure centres, youth centres, youth centres, etc...
As well as for groups (adults, families etc...)
In French and in English