The Nuit Blanche is an event that takes place every year in October, the time toan evening or one night. It is a cultural, playful and free nocturnal wandering. On this occasion, many museums and public places are open all or part of the night, free of charge. This year, Nuit blanche is celebrating its 20th anniversary!
Like last year, the theme of the Nuit Blanche aims to put bodies in motion by bringing together art and sport. The audience is no longer a simple spectator. It must participate with its body, move, experiment, interact, dance...
By taking place in new places, such as a swimming pool or a church, Nuit Blanche aims at the widest possible audience to show that art is not confined to the museum or the theater and that the symbolic borders of culture have no place during Nuit Blanche.
And of course, it is like every year, a free event !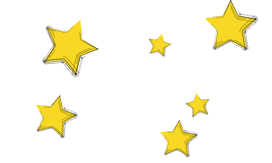 SLEEPLESS NIGHT : OUR FAMILY TOPS
La nuit des petits (at the Philharmonie - Paris 19e)
From 6 to 10 pm - from 6 years old
A an evening placed under the sign of the sounds of nature and their musicality
A concert phantasmagorical drawn, In the Jungle sounds of the torrential rain, insects singing, small birds chirping and wild animals rumbling.

A Dj set festive and dancing by Marc de Blanchardentitled Tropicoolwhere children will be free to rock out to the sounds of Hawaiian guitars and tropical rhythms

A musical fable wordless and anachronistic of Sébastien Lladoentitled GnéThe story of the improbable encounter of one of our distant Neanderthal ancestors with an electronic looper pedal, where, while walking in the nature, we realize that we can make music with almost anything: shells, trees, stones, branches...

A DJ set of plants from the collective Playtronica. Leaves and stems vibrate under the delicate touch of the musicians and compose a subtle and bewitching music. The public will be invited to take part in the experience of a 100% electro-plant concert.