A team game in the Golden Triangle (Paris, 8th)
Duration: 2h
From 14 years old
In French only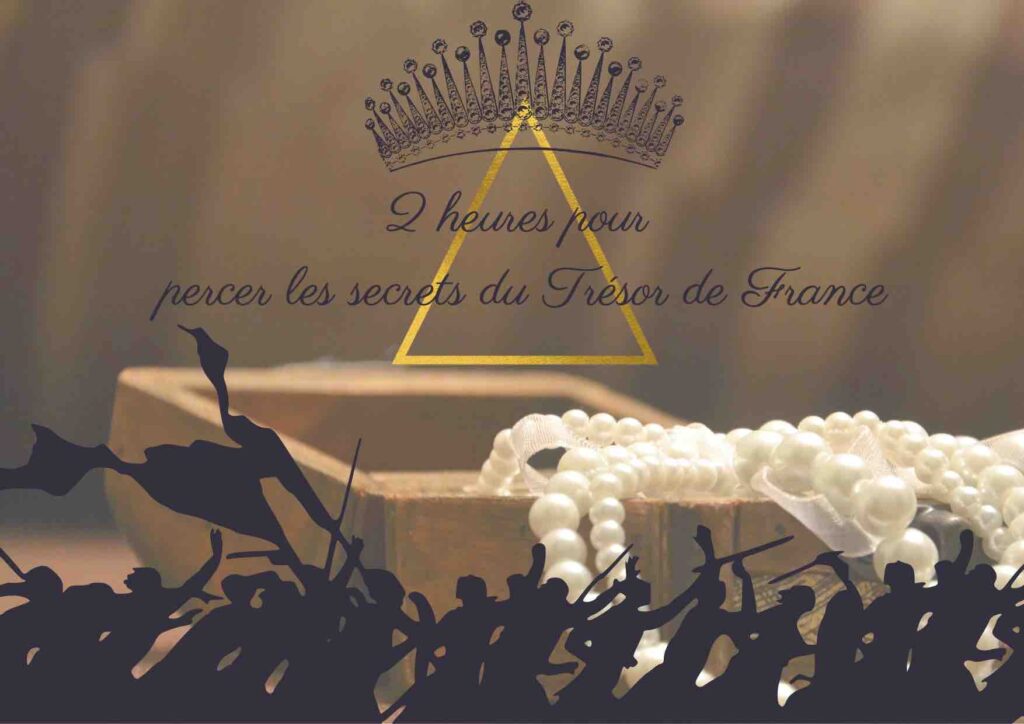 Rate
35 euros per participant (adult or youth 14 years or older)
Free for children under 14 years old
Useful information
duration : 2h
Number max. 7 persons per team recommended
Age : adult and youth from 14 years old
Language : in French
VR Location Franklin D. Roosevelt metro station or Etoile metro station (your choice)
Neighborhood visited The Golden Triangle (Champs-Élysées, Arc de Triomphe, avenue Montaigne, Paris 8ème)
Cancellation possible 48 hours before the reserved date
The monuments and sites on the route are not visited
Your mission
Your mission is to recover the loot and identify the mastermind of the operation in order to put an end to one of the biggest mysteries of the History of France!
Choose the date and time. We will confirm availability within the day. The transaction is charged only after validation
---
The Pitch
September 1792Paris in the heart of the French Revolution. The crowd is restless, tensions are numerous and petty theft is easy for those who wish to start a new life across the sea.

The most prized booty remains the Crown Jewels. The entire collection of gems and jewelry accumulated since the reign of Charlemagne and bequeathed from king to king since the 9th century.

It is an open secret that it is kept in the Hotel du Garde-Meuble (current Hotel de la Marine) in the jewelry room.

The flight is organized for 5 nights from September 11 to 16, 1792 by about thirty mercenaries who will hide the booty in the current Golden Triangle before sending him to England. However, not everything went according to plan and the treasure would still be present somewhere in this area.
Other ideas for games of investigation Paris and Versailles