A magical stroll through the gardens of the Château de Versailles ? Every weekend until November 5, 2022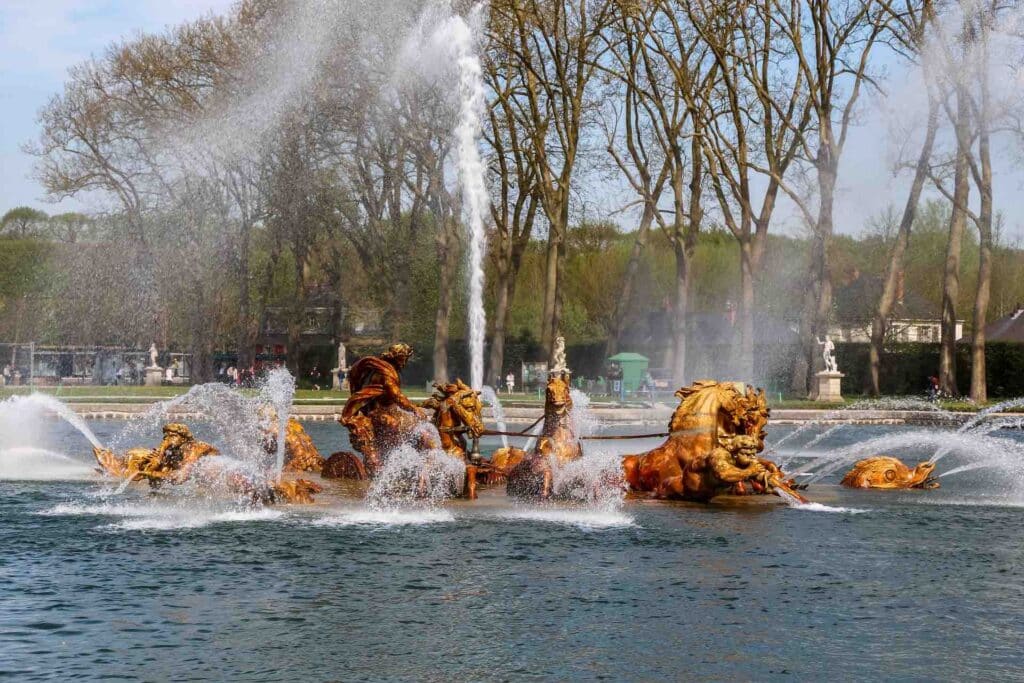 WE LIKE IT: a bucolic and musical walk in a magical setting
DATES Every weekend from April 2 to November 5, 2022, from 9 am to 7 pm
PLACE in the park of the Palace of Versailles
TRAVEL TIME Count 1h30 in the morning and 2h in the afternoon to see all the groves and ponds not to be missed
FREEfor children under 6 years old
RATEstarting at 9,50?
The great musical waters of Versailles: a very nice family outing
During the Great Musical Waters of Versailles, the grovess and basins of the Palace of Versailles are exceptionally staged for the public
The groves (small enclosed spaces hidden in the heart of the park and usually closed to the public) deviennent alors accessibles à tous
The basins are filled with water, all to the rhythm of baroque music.
At the time of the Great Musical Waters, we walk among the 15 groves of the park, its 55 fountains and ponds and its hundreds of statues
The groves of the park are decorated with fountains, vases and statues. They are accessed through discreet paths and bring surprise and fantasy to the interior of the Royal Garden. Louis XIV and his court used to go there to have a snack, listen to music or dance. The king could satisfy his taste for games and shows in these open-air salons reserved for festivities and entertainment. Children will love to get "lost" in it!
The Great Musical Waters take place every weekend from April to October and the 1st weekend of November
The groves are open from 9am to 7pm, the music is played from 10am to 7pm and the water is put on from 11am to 12pm and then from 3:30pm to 5:20pm
There are 2 different routes: one in the morning lasting approximately 1.5 hours and another in the afternoon (lasting approximately 2 hours)But nothing prevents you from staying the whole day and doing both routes! You can stay for a picnic or have lunch in one of the restaurants of the park and/or take a tour in a boat or by bike (rental possible)
Other suggestions to visit Versailles, its park, its castle
1- IN THE PARK OF THE CASTLE OF VERSAILLES :
2- VISIT THE CASTLE WITH YOUR FAMILY:
3- A playful visit of the Versailles district around the castle
4- A guided tour of Versailles to learn all about the revolution