The most colorful race in the world
No date announced for 2022
The Color Run, 2020 edition
WE LOVE : it's sporty but above all fun, colorful and funny
AGE: for everyone (family event), you just need to know how to walk
DATE: March 29, 2020
HOURS:
FREE for children under 10 years old
LOCATION: in Paris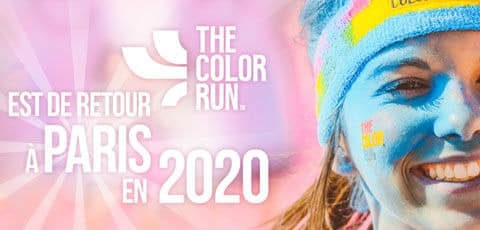 THE COLOR RUN 2020
It has become a must-see event for running enthusiasts (or walking), but above all lovers of parties and good times with friends and family.
It is ideal a good weatherBut if it rains, it's not a big deal, we get wet and have fun!
A 5km course by running or walking in Paris. You are not here to "make a time" but to have fun, laugh and share a good moment high in color!
We start with of animations (before the start): dance fitness, photobooth, sports coaching, fanfare? Every kilometer, colour projectionand to finish in beauty, musicanimations, grouped color throws and even a foodtruck for those who are a little hungry
AN ECO-RESPONSIBLE RACE
TOWARDS A RESPONSIBLE EVENT THE COLOR RUN tries to answer in the course of the new Territorial Climate Air and Energy Plan 2020-2030 at most by using reusable and recyclable products and facilitiesand by sorting and recycling the waste from the race.
To go further in their approach, The Color Run relies on the efforts and awareness of all. Provision of bi-flow garbage cans in order to sort all the waste, request of the environment and to preserve the cleanliness of the places and by using the municipal garbage cans.
DURING THE RACE, it is strictly forbidden to throw waste on the banks or in the Seine.
AT THE FESTIVAL: bins will be available to sort recyclable water bottles100% on one side and bins for the rest on the other.
The TOP EXHIBITIONS of the moment