RESUMPTION IN OCTOBER 2023
Family Jazz time for a snack in a real jazz club
Children's concerts for 2 - 6 years old
Every Sunday at 3pm and 5pm, starting in October
3 exceptional sessions at 11 a.m.: October 15, 29 and November 5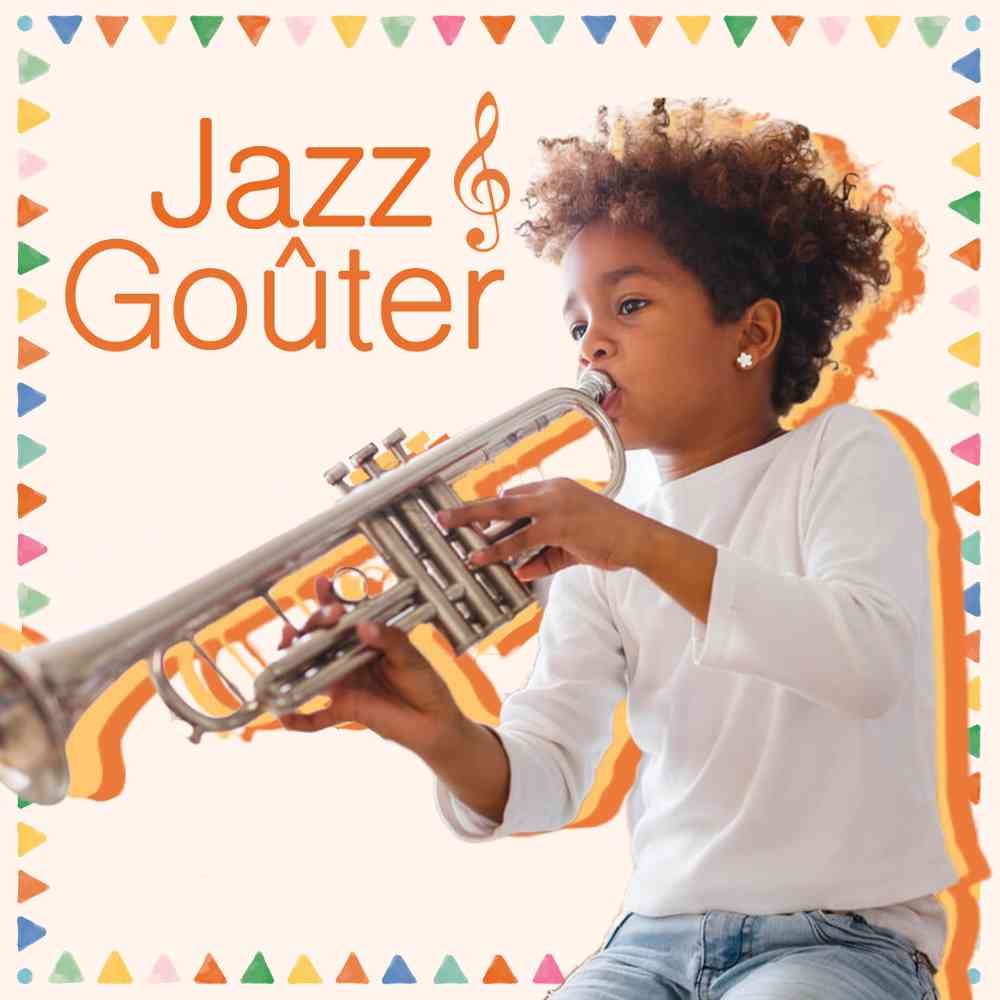 Rate
Rate 13€ per seat (adult or child)
Sunset Sunside concerts 2023 season
The concerts take place at 3pm and 5pm. They last about 50 minutes.
Exceptionally, 3 additional sessions at 11 a.m.: October 15, 29 and November 5
October 1st Jazz & Goûter celebrates Walt Disney (concerts at 3 & 5 pm) with Morgane
October 8th Jazz & Goûter celebrates Elvis Presley (concert at 3 & 5 pm) with Matthieu Boré
October 15 Jazz & Goûter celebrates The Beatles (concerts at 11am, 3pm & 5pm) with Matthieu Boré
October 22 Jazz & Goûter celebrates Africa "from Manu Dibango to Miriam Makeba" (concert at 3pm & 5pm) with Charlotte Wassy
October 29th : Jazz & Goûter celebrates Halloween (concerts at 11am, 3pm & 5pm) with Morgane - children can come in disguise
November 5th Jazz & Goûter celebrates Walt Disney (concerts at 11 am, 3 pm & 5 pm) with Morgane
November 12 Jazz & Goûter celebrates Frank Sinatra & Nat King Cole (concert at 3 & 5 pm) with Matthieu Boré
November 19th Jazz & Goûter fête les Comptines (concert at 3 & 5 pm) with Pierre-Yves Plat
11/26/23 at 3pm & 5pm Jazz & Goûter celebrates Elton John with Léa Castro
December 3rd Jazz & Goûter celebrates Miles Davis (concert at 3 & 5 pm) with Leila Olivesi
December 10 Jazz & Goûter celebrates Walt Disney (concert at 3 & 5 pm) with Matthieu Boré
December 17 Jazz & Goûter celebrates Christmas carols (concert at 3 & 5 pm) with Pierre-Yves Plat
December 24th : Jazz & Goûter celebrates Christmas Song (concert at 3 & 5 pm) with Matthieu Boré - attention 20 euros single rate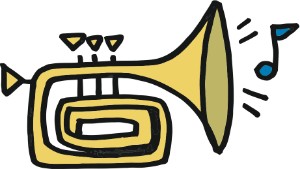 The Jazz formula + Taste of the Sunset Sunside
Jazz concerts for children from 2 to 6 years old
The Jazz & Goûter concerts take place at the Sunset Sunside, a real old-fashioned club.
Every Sunday, a concert for children with a different theme. All styles are covered (see program below).
The programming is child-friendly, even toddlers (from 2/3 years old).
The room is very small (about 100 places) an advantage and a disadvantage. The children are really close to the artists, but they can't move around during the concert.
We listen, we are educated, we share. Jazz, what!
With the concert, afternoon tea : cake, sweets, drink for 5 euros
Every Sunday, 2 sessions of about 50 minutes each at 15h and 17h, from October to the end of April.
The price for concerts is 13€. Snack: 5€.
Tickets can only be purchased online, online

Themes of the "Jazz and Snack" concerts
Jazz & Snack party Duke Elligton
Jazz & Snack party the Snow Queen
Jazz & Snack party Walt Disney
Jazz & Snack party Claude Nougaro
Jazz & Snack party Mardi Gras "New Orleans
Jazz & Taste celebrates ? Miles Davis
Jazz & Snack party Carnival and Bossa Nova with Manu Le Prince (come dressed up !)
Jazz & Snack party Ella Fitzgerald
Jazz & Snack party Henri Salvador
Jazz & Taste celebrates ? Duke Elligton
Jazz & Taste celebrates ?Michael Jackson
Jazz & Snack party ? Elvis PRESLEY
Jazz & Taste celebrates the classical ? and jazz in piano
Jazz & Taste celebrates ? Mardi Gras
Jazz & Snack party Charlie Parker
Jazz & snack party Frank Sinatra & Nat King Cole
Find the list of our reviews
–
Written by Nicolas, 07-06-2023
Great time with the kids
- Very unsuitable location
Written by Frédéric, on 02-05-2023
Cramped and unventilated room, suffocating heat, difficulty to circulate knowing that there are children. The price is really excessive.
- Disappointed
Written by audrey PELISSERO, on 26-04-2023
I was disappointed with this activity. The room is very deep so I advise you to arrive early otherwise your children will not see anything, when it would be so easy to leave a space in front of the stage for all the children to sit on the floor. Then the programming was inadequate...50's music with a lot of slang. Very good musicians but not at all animators, they don't make the children go away and after 15 minutes the children are bored or fall asleep. Not much is missing to make it fun but I don't recommend it as it is.
- very nice!
Written by SOFIA POMARES, on 25-04-2023
very nice!
- Good pianist and good momeny
Written by Clara Sinai, 18-04-2023
There should be a checkroom for large bags and suitcases Glass glasses should be avoided. Too small and dangerous for the children who move between the seats Otherwise excellent moment
- Great moment
Written by Pauline, 16-04-2023
Very nice outing to do with children from 3 years old who will be interested and attentive to music and instruments. Complete snack for 5€. We spend a very good moment there, it is as going to see a concert of music of jazz but in a theme adapted to the children.
- It was perfect
Written by sophie Dede, on 12-04-2023
Everything was perfect, and I will gladly return.
- Magic moment with a 4 year old child. Eyes full of stars watching the musicians and the singer. Joyful and catchy songs
Written by Anne Marie , 07-04-2023
We were the first to arrive and had a choice of seats. First jazz concert for our little son who was absorbed by the music throughout the concert.
- Not up to our expectations...
Written by Julien Bourgoin, on 29-03-2023
Too many worlds for uncomfortable and tight seats, where the first to arrive are the only ones well off. A very disappointing value for money not for the music but for the experience. The snack is a real disappointment, and the children are not in the best position to enjoy the music. I don't recommend with this current format, maybe considering putting all the kids in front and the adults in back would be a good start.
- Top
Written by Véronique Azoulay , 21-03-2023
Yes I recommend a great time with the kids Too bad there is not enough room to dance
- A great time!
Written by Hélène guillaume, on 01-03-2023
A great time with family and friends. We came with our 3 year old daughter and her 2 year old nanny friend and her daddy and we all had a great time. The girls danced, sang and didn't bother anyone. A very good way to open our little ones to music.
- nice moment!
Written by Aurore P, on 15-02-2023
Very welcoming team, very nice group, We were just a bit tight 🙂
- Good concept, but not the right place.
Written by Johanna PIERRE, on 10-02-2023
Overcrowded, room not adapted for the visibility of the small ones. Nice concept on paper but unfortunately disappointing in reality. It's expensive (children pay as much as adults) to be crammed for an hour in a basement with most of the children (and parents) who can't see what's happening on stage. Otherwise great music and cheerful hostess. Maybe rethink without the benches?
- Not really made for children
Written by Maud , on 10-02-2023
The concert nice but not kid friendly, not too much interaction with the kids.
- Disappointed.
Written by Elsa Dilmi, on 08-02-2023
Unfortunately my son got sick the day before the concert. I sent an email the day before to ask if it was possible to postpone our visit, but I was told that it was too complicated for the organizers to manage. I would have appreciated if they had offered me an alternative solution, because we did not choose the situation.
- Nice and child-friendly concert
Written by Emilie HALLARD, on 05-02-2023
We were too crowded in the room! The storage of the strollers in the upper room was poorly organized. The snack for what it was seemed to me a little expensive for 5 euros. Otherwise the concert was nice and well adapted to children (duration, speech...).
- Good family time
Written by Marylène GAiGNET, on 01-02-2023
Very nice. I recommend
- Very nice family activity
Written by CP, on 27-01-2023
A beautiful hour of music. Nice place for a musical afternoon with your child. My 3 year old son loved the rhythm and so did we.
- Show well adapted for children with a talented pianist!
Written by Veronique THIRARD, on 11-01-2023
It is unfortunate that the front rows are not reserved for children. We were several adults with children who couldn't see much because of two good sized couples blocking the view... Our little girl had to sit on the floor in the aisle and still...No intervention from the staff to organize the seating...Too bad because the pianist was excellent!
- A good time!
Written by Stéphanie , on 04-01-2023
A good time together. My daughter and her friends (5 years old) were amazed, it played well, a lot of talent and the singer accepted some pictures at the end. We appreciate the different themes proposed. A nice souvenir, I recommend.
- Very good
Written by ÉLIE, on 23-12-2022
Very good moment spent in family. The musician is great and animates his songs, which he reinterprets very... playfully. Perfect to make discover music to the youngest.
- Very nice am
Written by Francoise Bensignor, on 21-12-2022
Everything was perfect! Maybe we should let the kids sit in the front and the parents in the back .....
- Family outing
Written by Francoise Bensignor, on 02-12-2022
Very pleasant afternoon with small children of 3,4, 6 years old who appreciated a lot orchestra and songs
- Too good!!!!!
Written by benjamin fanni, on 25-11-2022
My child napped for 40 minutes of the show. But otherwise I thought it was great. We'll be back! And congratulations again to the pianist with the red shoes! His performance was incredible!!!!!!
- Fun but expensive
Written by Laetitia , on 13-11-2022
12 € the entrance for a child + 5€ for a piece of cake, 3 candies and a glass of juice. It's overpriced. That said, you'll have a great time reviewing Disney classics with a fabulous team
- Reservation problem
Written by Christine Seux, 10-11-2022
I booked 3 seats and paid via famili in and my resa had not been registered. Fortunately I came before and we were able to get in. The show was perfect, nothing to say except the concern of the room and its evacuation in case of problem.
Reply from FamilinParis
Written by the Familin'Paris team
Good morning, Madam, We are surprised by the problem of recording your reservation. It is an automatic sending to the theater. Fortunately, you were able to attend the performance and we are happy that you enjoyed the show.
- very nice activity
Written by Fanny Roca, on 10-11-2022
Very suitable for young people Warm welcome we recommend it!
- Very good moment
Written by Raphaël, on 08-11-2022
We had a great time with my wife and 4-year-old son. The musicians are very good, the room is comfortable It's a little hot, but that's part of the atmosphere 🙂 Be sure to arrive 15 minutes early to get good seats
- Great experience, the kids were thrilled!
Written by Maud Cariddi, on 08-11-2022
I've already recommended it to a lot of friends, it was really great and also for the parents!
- Top
Written by Astrid Mathieu, 08-11-2022
Really a great time with my 2 year old son who is literally a music fan.
- Great!
Written by Celia, on 08-11-2022
Yes
- To do and to do again
Written by Olivia Levi Menu, 02-11-2022
An ideal activity to share with young and old. Our 3 and 6 year old daughters were mesmerized. We (parents and grandparents) loved the stage and lighting effects, Morgane's beautiful voice, not to mention the great quality of the band. A show full of humor that makes you smile. Thank you for this beautiful show ???? jazz and snack is every Sunday
- A great time with little ones!
Written by B.FAYE ORY, on 02-11-2022
I recommend it. It lasts 1 hour and my two year old daughter didn't see the time pass
- Excellent moment
Written by Marie-Anne LAURENS, on 02-11-2022
Session very adapted to the children even the smallest. I highly recommend this activity.
- Leading to
Written by Leonie Frassetto, on 01-11-2022
Apart from the lack of explanation on what will happen and on the snack 5€/pers it is a nice performance. Our children enjoyed it. Polite staff. For info the network does not work!
- Too short
Written by Léa , on 12-10-2022
It was a lot of fun but too short or too expensive
- They sell too many tickets for the available seats
Written by tania orell, on 04-10-2022
The musicians were top notch. However, there were people at the beginning and we were sitting way back with zero visibility. They clearly sell way too many seats for the number of seats. Really a shame. I would have liked to enjoy the show next to my son, luckily for him he was able to sit next to the scenario on the floor, but I couldn't enjoy it with him (I didn't even see him the whole show).
- Great experience to discover music with children
Written by Karine Salviac Mazure, on 29-04-2022
The children are near the stage, nice musicians, small room in the basement so good sound. The snack is not interesting, a little expensive.
- Not suitable for toddlers as proposed
Written by Martin, on 28-04-2022
It's a good concept but not adapted to the little one! From 1,5 years to 5-6 years we can't make them sing for 10 minutes and hope that they don't move! And even less to make them sing subtractions! The people have the wrong audience! Too bad for us!
- Great family time
Written by Charlotte Céron reby, on 20-04-2022
Whether it was the event or the responsiveness of familinparis, this was a very successful experience. There is a free cake and candy snack at the bar for 5€ per child. It's very convenient if you don't have anything planned. The musicians are great. Arriving early for better seats would be a plus but if not possible, it's not a big deal, the kids are allowed to sit in front of the musicians. It's just that as parents we are not with them.
- good!
Written by Catherine ZBINDEN, 15-04-2022
very nice show and well sung ... my little girl of 5 years old liked it ... even if probably still a little young to fully appreciate
- Bof
Written by Pascal JANSSEN, on 15-04-2022
I wouldn't recommend it too highly! Acceptable show for adults but not for children. As for the concept, we expect the snack to be included in the price given the title Jazz and Snack! So, we won't be back any time soon!
- Not suitable for children
Written by Ludivine , on 10-04-2022
Unfortunately the speakers spoke too much which was very complicated to manage for a 2 year old! We had to leave after 20 minutes! While my son loves music and instruments!
- Nice
Written by Angie Gillet, 01-04-2022
Easy and quick booking! Nice activity to do with the family. But the snack is not really worth the 5€, especially since you can also bring your own snack. Would love to do it again.
- It was fun, the kids enjoyed it. A little more space for the kids to dance would be better.
Written by Victoria, on 25-03-2022
It was fun, the kids enjoyed it. A little more space for the kids to dance would be better.
- A great place to introduce kids to the world!
Written by SOPHIE ROYERE, on 23-03-2022
What a pleasure to be in a jazz club in the middle of the afternoon, introducing children to the music and atmosphere of a jazzy cellar! The concert isn't "especially" for kids, and that's what's so great about it: you're up close and personal with the band, so you can catch all their energy and passion, and let yourself be carried away. It's a pity that the snack is not included in the price 🙂 (which was the concept, wasn't it?) But we've got to keep the artists and venues going after these difficult times, so we're being lenient 🙂
- It was amazing! My niece loved it ????
Written by Aïcha Dhifallah , 20-03-2022
The reservation was a breeze. On our arrival we were very well received. I recommend 100% for this concert which was appreciated by children and adults alike. I also really appreciated the time that the singer gave to the children for the photo break. Thanks again for this pleasant moment and bravo ???????? ☺️
- Perfect
Written by Lucie FROMAGET, on 05-03-2022
Yes I recommend +++. a good idea for an outing to help children discover musical instruments
- Dear
Written by LM, 05-03-2022
Nice concert, "jazz-snack" is confusing, at the price of the place I thought that a snack was included absolutely not it is only the small concert everything is paid afterwards. Expensive I think for the service.
- Overbooked & Disappointing
Written by Stelios, on 02-03-2022
The place was overbooked ... nowhere to sit despite our reservation. The kids couldn't see the stage. It was disappointing.
- Great!!!
Written by Carolina Cap, 18-02-2022
Excellent show, the musicians manage to involve children and parents 🙂 We'll definitely be going back!
- Excellent moment in music
Written by Camille, on 12-02-2022
Very good experience that allows you to spend a convivial moment with your children and to make them discover music. Easy to book online. I recommend it!
- Good experience
Written by Annie Moudze, on 12-02-2022
My daughter loved it. You have to arrive very early to be in front of the show, otherwise you can't follow it. It's called jazz snack but you have to pay for the snack. 5€ for a juice and a slice of cake. You can't go overboard. Fortunately we brought our snack.
- Jazz concert
Written by Yasmina , on 05-02-2022
Snack not included Count 5 euros for cake + juice + candy Nice experience but a bit long for little ones and not very interactive, it's a pity !
- Concert very good but taste 5€ not good
Written by Carine Taffet, on 04-02-2022
Yes without the taste
- Excellent hat down artists
Written by jean-luc CRONEL, on 01-02-2022
We will return the children 6 and 4 years old loved
- Very good initiative that appeals to children and adults alike
Written by frida hartl , 31-01-2022
- Plu : the group, the atmosphere - Disliked: snack price > 5€ very expensive for a small piece of cake, 2 candies and 1 glass of juice + club price for the water bottle while the entrance price was already 12 X 2 minimum. - leave more space for the children in front of the stage because not very visible for the small ones from the middle of the room.
- Very nice concert !
Written by CHRISTOPHE BADUEL, 21-01-2022
I recommend
- Nice experience
Written by Katia, on 12-01-2022
The initiative is really great, thank you very much for proposing this. The interaction between the jazzman and the children was good. Just a remark: to think to be able to place the children separately and the parents separately is an idea which inevitably leads to failure, the children are still too small... so, think about the more adapted placement.
- Little communication with children
Written by Sophie , on 07-01-2022
Program intended for a child audience, but the musicians communicate very little with them. They have created a little scenario with Olaf in love with Snow White, but this scene is declaimed with little naturalness and above all, without any interaction with the audience... Moreover, they announce Jazz AND a snack. But in fact the snack is extra (5€ for a slice of 4quart and fruit juice). A detail that is not very serious but that surprises.
- Great!
Written by Clément Lenoble, on 07-01-2022
Great!
- Excellent family time
Written by Nicolas, on 01-01-2022
We all loved it with our 2 children, 3 and 6 years old.
- An interesting musical outing
Written by laura, on 29-12-2021
The concert is a beautiful musical discovery. Two small drawbacks: one concerning the price of the snack which is very excessive compared to the very low-end performance. The other one is the configuration of the hall which does not allow the parents to appreciate the show next to their children. The parents being invited to take place at the back.
- Very pleasant moment
Written by Christelle , on 27-12-2021
All very well. Great time. Just one thing: on site the sunset had no record of my reservation. Luckily after showing the tickets and order confirmation we were allowed in.
- Great
Written by Juliette, on 19-12-2021
Great time even for the little ones!
- Great family time!
Written by Alexandra Gouzien, on 11-12-2021
Despite the narrowness of the place, we had a great time as a family. Our daughter loved it. Little advice: arrive well in advance for an ideal placement ????
- Great
Written by Camille Ryah, on 10-12-2021
Everything was super simple. Welcome quick ticket simplicity super magical concert for children . Super
- Not so good.
Written by Paz Levinson, 03-12-2021
No. It's really a shame about the jazz and snack show. No species, no workshop / initiation Almost no jazz No space for babies to dance Lots of people. Not even a place to sit down I don't believe how you can advertise things like that
- Nice but lack of proximity of the musicians with the children
Written by Marlène Auvinet, on 25-11-2021
I regretted that there was no presentation of the instruments for the children. A little more than the concert... The snack is not of quality for 5€: a small slice of rather dry cake and 2 candies! The place is nice but the children should be placed in front.
- Great moment
Written by virginie Hubert, on 13-11-2021
Plu : the music and the animation, the pianist, the public Disliked: the long configuration of the room which prevents from seeing the stage closely
- Super nice
Written by sylvie piard, on 05-11-2021
Everything was perfect Would recommend No difficulties to order
- Great
Written by Laura Fitoussi, on 29-10-2021
Very good time for children and parents
- Very nice experience!
Written by Roula Asmar, on 20-10-2021
It's really a great introduction to jazz and instruments. My son loved it.
- Interesting but the space is too small.
Written by serge tcheguem tango, on 10-10-2021
We liked the performance of the artists, but the space was too small and it was impossible for the children sitting in the back to see the artists perform.
Other ideas with children under 7 years old...