Click on the labels below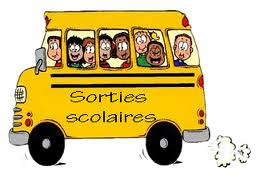 Who are these school trips for?
For classes of mother, primary, middle School, high school, leisure center, holiday camp activity, youth houses.
Objectives of these outings
We have selected guided tours in Paris who seem to us relevant with school curricula and who are adapted to young audiences. They are insured by tourism professionals accustomed to working with the young audience. We also offer outing ideas with foreign correspondents. And more fun activities for the youngest as pastry workshops.
Prices
We propose for these exits group rates and young rates.
INFORMATION ON GUIDED TOURS
These themed tours are animated by professional guides of tourism, and adapted for school outings
These guided tours can be done in French or in English
They are intended to to discover Paris to children and teenagers differently
They are teaching and rely on historical or playful themes
They last on average 1h30 each (about 2km traveled) and are entirely on foot and outdoors
Monuments and museums on the course are not visited
In case of rain, ponchos are loaned to students (and accompanying persons)