WE love
The mix of classical dance and hip hop on world-famous tracks
Age : 
from 10 years
Dates: 
From March 6th to March 8th
Location: 
 Salle Pleyel (Paris 8e)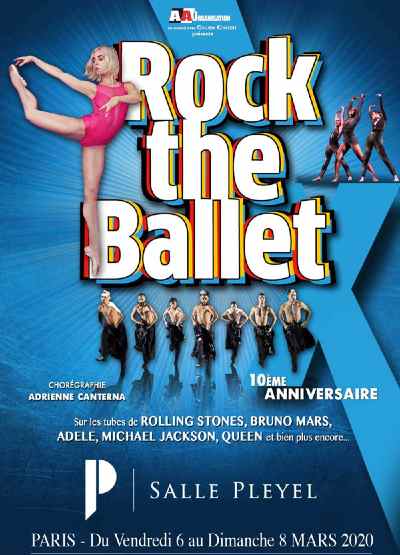 Rock the Ballet X: the dance show that takes your breath away!
You're gonna get a load of this!
 Rock the Ballet is a mix of dclassical, jazz, hip-hopwithstunts and D'martial arts
All on tubes of Prince, U2, Queen, Michael Jackson, David Guetta, Coldplay and Beyoncé.
It's a great quality show, for dance lovers and novices alike
The 10 dancers are great, and you come out of the show full of energy...