Discover the arts and civilizations of Africa, Asia, Oceania and the Americas with the whole family!
Including temporary exhibitions
(free for -18 and -26 years old EU residents)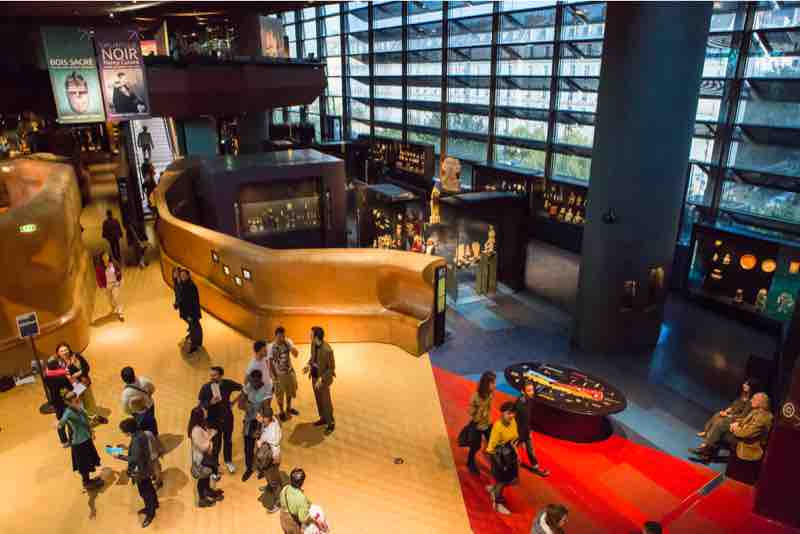 Museum news
The exhibitions of the moment
Quai Branly Museum - Jacques Chirac
The musée du quai Branly - Jacques Chirac exhibits approximately 3,500 works from Africa, Asia, Oceania and the Americas
The musée du quai Branly - Jacques Chirac offers you an incredible cultural journey: masks, traditional costumes, statues, weapons...
A rich collection of non-European cultures in dialogue with one another
Young and old alike will be delighted to learn more about the history of the cultures and civilizations that surround them.
A great cultural experience at the foot of Eiffel Tower
Allow about 2 hours for the visit
Nocturnes
Every Thursday evening from 7pm to 10pm
The museum garden is open until 7.30pm Tuesday to Sunday (until 10.15pm on Thursdays).
Tickets giving access to the permanent collection + the temporary exhibition in the mezzanine + the museum garden
The world as a family
At the musée du quai Branly - Jacques Chirac, thee travel as a familyLet yourself be surprised by this astonishing place!
Guided tours, workshops, storytelling... Throughout the year, enjoy unique experiences, with activities for all ages between 0 and 12 years
During school vacationsthe museum also offers family-friendly events such as the Family Sundays (October 22, 2023)
Don't miss any of the 2023-2024 programming with Le monde en famille brochure
Want to discover the world with your family in pictures? This is the right here !
---
---