- Theater -
From the age of 8
until May 20, 2023
WE LOVE : a classic that met with great critical success
AGE : from 8 years
DATE: until May 20, 2023
DURATION : 1h25
LOCATION: Saint Georges Theater (Paris 9th)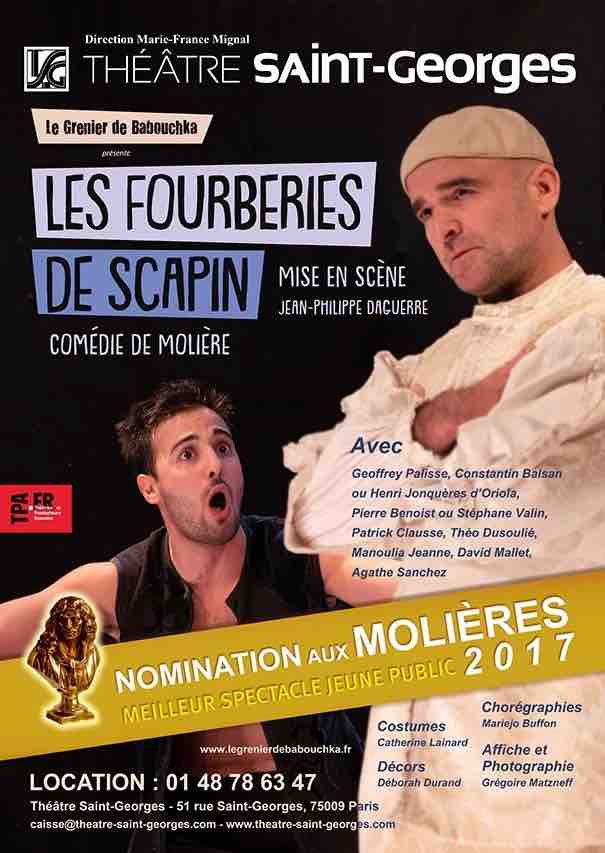 A revival at the Saint-Georges theater of this play that was a great success last year and was nominated at the Molières 2017 among the 4 best shows for young audiences ;
This is an eminently tonic version of the most famous of Molière's comedies
A twirling Scapin maliciously unravels the intrigues in love while settling his accounts with the paternal tyrannies
The press adored these Fourberies of Scapin: TÉLÉRAMA: "A staging that allows to deploy all the comic text of Molière and gives pride to the game." PARISCOPE: "A little gem. Once again Babushka's Attic delights us. "SHE:" A spinning Scapin is holding the room in suspense!
Note that the theater company "le Grenier de Babouchka" also presents at the Saint-Georges theater another play by Molière that we recommend: Imaginary sick. Another idea for a family outing!