- Theater -
For children from 1 to 5 years old
WE LOVE : a poetic play adapted to young children
AGE : from 1 to 5 years
DATE :

until December 10, 2023

DURATION: 40 minutes
LOCATION: ABRICADABRA - Barge Antipode
A baby plays in the sand and falls asleep on his pies. A bird takes the opportunity to steal his beloved blanket. When he wakes up, the baby is not happy at all. He is offered other blankets but a blanket can't be replaced!
It is the beginning of an initiatory quest where three elements are associated: water, air and fire. Three trials that will make the baby grow up.
On his way to an imaginary journey, he leaves to find the fourth element: the mysterious land of Doudou Island.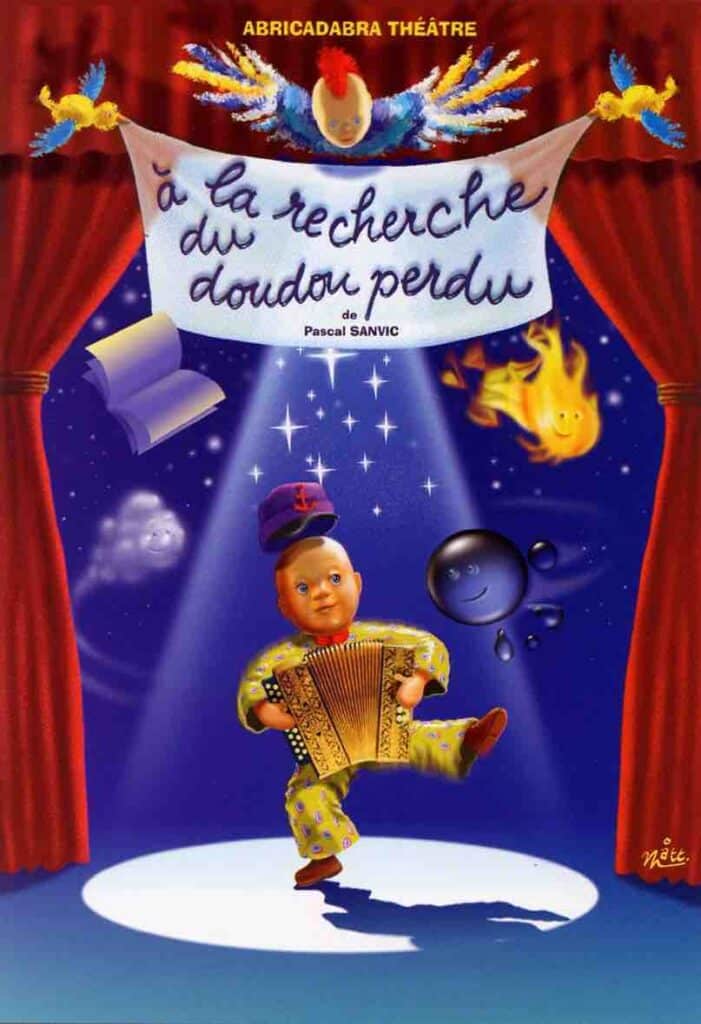 Ideas for outings with a baby in Paris